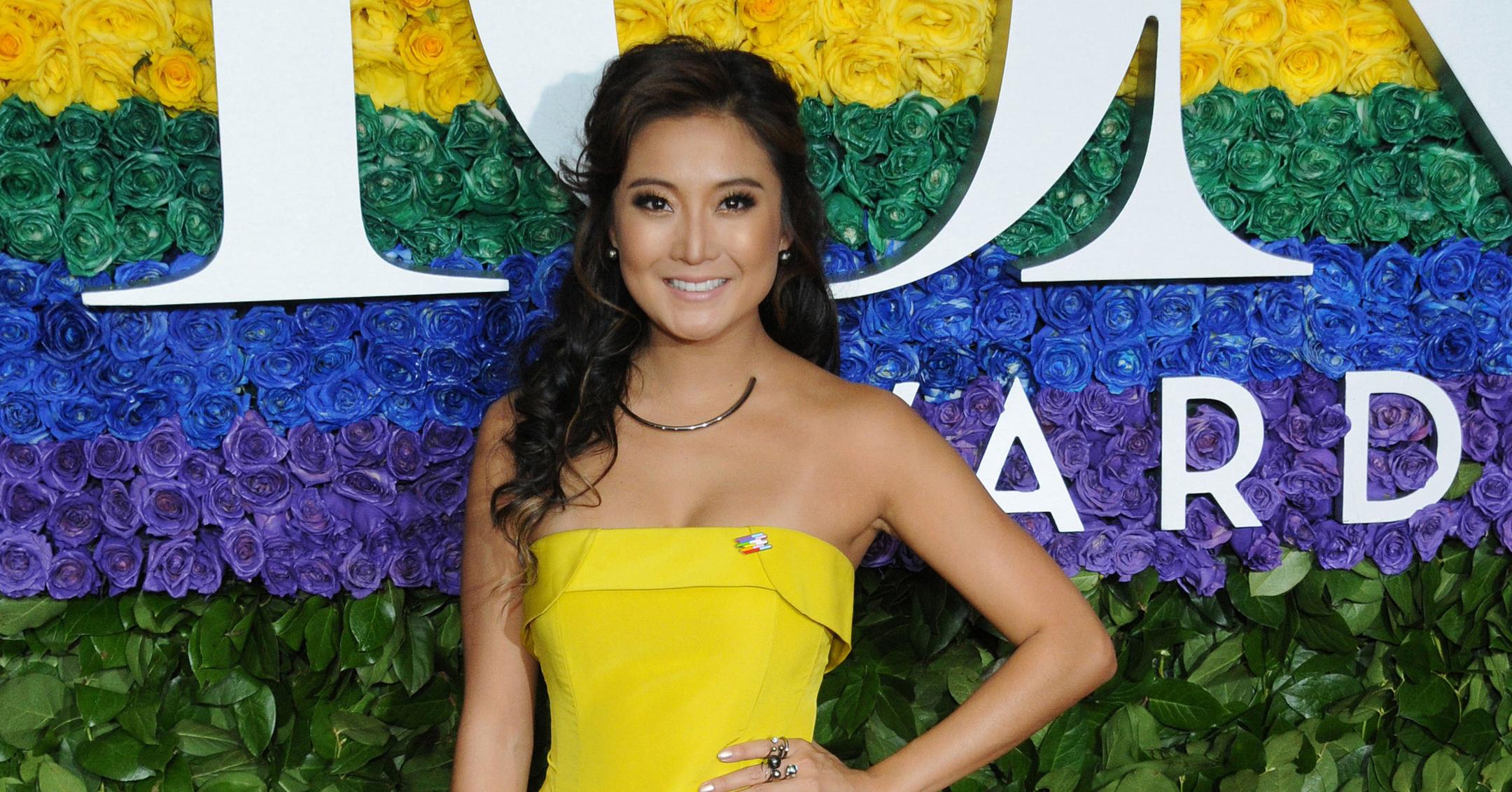 'Emily In Paris' Standout Ashley Park Hopes Her Success Will 'Ensure A Place' In Showbiz For 'Future Generations' Of The AAPI Community
In the wake of the rise of Asian hate crimes, a slew of celebrities — from Killing Eve star Sandra Oh to Lovecraft Country's Jamie Chung — have been raising their voices to defend their peers and call for a stop to the violence.
Now, Emily in Paris fan-fave Ashley Park is speaking out to share her own story as a member of the APPI community.
Article continues below advertisement
In an op-ed for Cosmopolitan, the actress noted how excited she was when her character turned out to be a hit with viewers, but being accepted by others wasn't something that always came easily for herself or her family.
"I kept hearing people say things about my character Mindy, like: 'I would love to have a friend like that' and 'I would feel so supported and comfortable' and 'I'd have a great time being around someone like that,'" she recalled. "The fact that people were associating those feelings with an Asian face was so important to me."
Article continues below advertisement
Now in the middle of filming the second season of the Netflix comedy, Park has "taken the time to really be proud and celebrate being an Asian American and our heritage."
The brunette babe explained that until recently, she wasn't aware of the "sacrifices" her grandparents made for the family when they decided to move from Korea to America.
Article continues below advertisement
The star explained how it was tough for her Korean grandfather to get work in his field of linguistics, but since he had to provide for his family, he became a computer programmer. His wife also took on several jobs to help make ends meet.
"Like so many immigrants, they wanted their kids to have good educations as a way to be able to take care of themselves. If you're educated in a traditional profession — like if you're a doctor or a lawyer — no one can take that away from you. Those jobs have stability," Park noted.
Article continues below advertisement
"So I can see how it could be so hard for immigrant parents to support their kids who want to go into the arts when they're looking at TV and stages and don't see any Asian people there," she continued. "There's no way parents can expect that their kids could succeed in that if they don't see it happening."
Article continues below advertisement
"That's what the whole conversation of representation is about," the Broadway alum stated. "I'm so grateful my parents were supportive of my career."
"Being a public figure holds a certain influence and power and responsibility, especially as an Asian American, since we're not as prevalent as we are in other industries, like I mentioned," she added. "We didn't ask for that visibility or responsibility, but we have it."
Though her grandparents are no longer around, Park knows they would be proud of her accomplishments, and she believes her grandfather would declared that every sacrifice he made was totally worth it.
"And I think that's the hope of my in-between AAPI generation," she concluded. "We want to show generations before that we are grateful and that it was worth it — and we are also fighting to ensure a place and path for future generations."