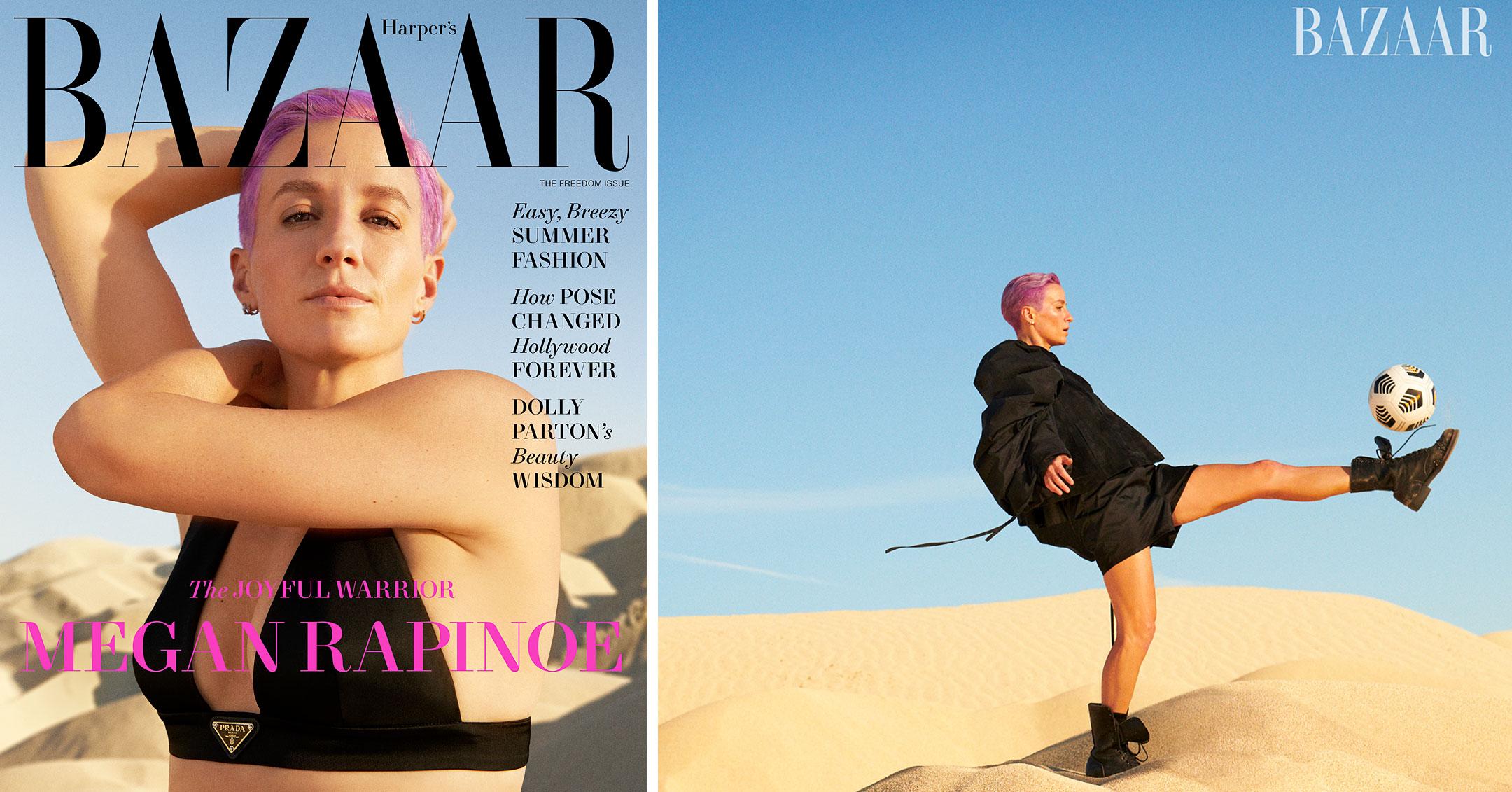 Goal Getter! Soccer Superstar Megan Rapinoe Dishes On The Importance Of Representing The LGBTQ Community & Vouching For Equal Pay
Athlete Megan Rapinoe's childhood truly shaped the person she is today.
Since she was in elementary school, the athlete stood out from her peers, as she insisted on wearing boys clothes and chopping her hair into a bowl cut.
Article continues below advertisement
"We didn't have any kind of progressive language around expressing your identity," noted the soccer star, who covers Harper's BAZAAR's June/July Freedom issue. "But from a young age, my mom really understood me. I think she knew that I was a little bit different."
Aside from learning to embrace her authentic self, Rapione was taught to treat others with kindness and respect — something her mother didn't always receive, as she grew up in a poor family.
"She instilled this empathetic view in us," she shared.
Article continues below advertisement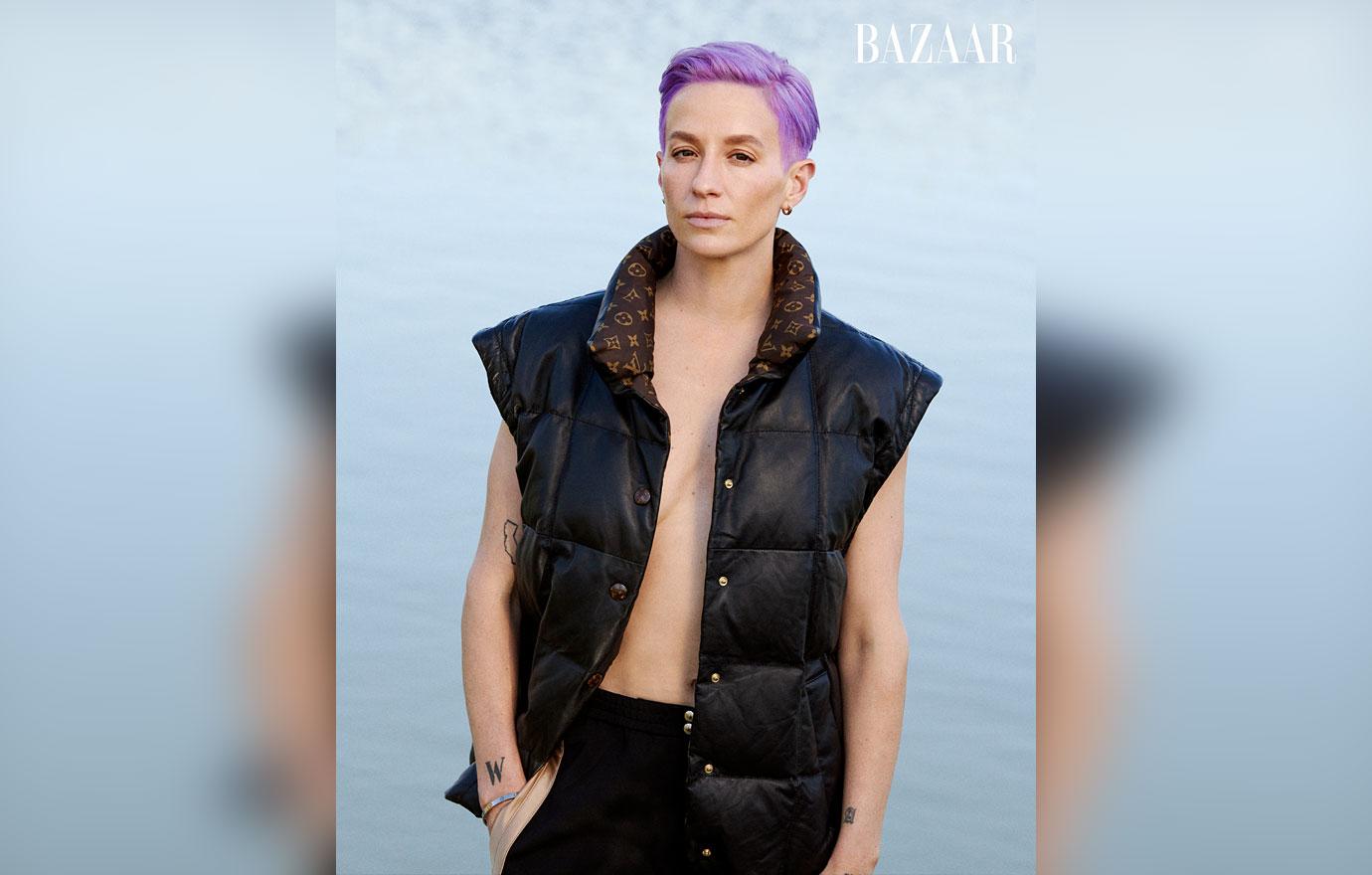 It's that same empathy that's helped her become an activist.

"One of the greatest gifts I've been given is to be gay and to have this perspective," declared the Olympic gold medalist, who's backed Elizabeth Warren for president, spoken up about the gender wage gap, racism and more.
Article continues below advertisement
"Often the stories we hear about LGBTQ, it's so much about the struggle, that it's going to be hard to come out," she pointed out. "It's really important to show the beautiful joys of being gay."
When it comes to equal pay among athletes, she was one of the leading voices when the Women's National Team proposed a few changes after their big win at the 2019 World Cup.
After all, a raise seemed more than earned, as the magazine noted that their games broke broadcast records while jerseys saw a huge spike in sales.
Article continues below advertisement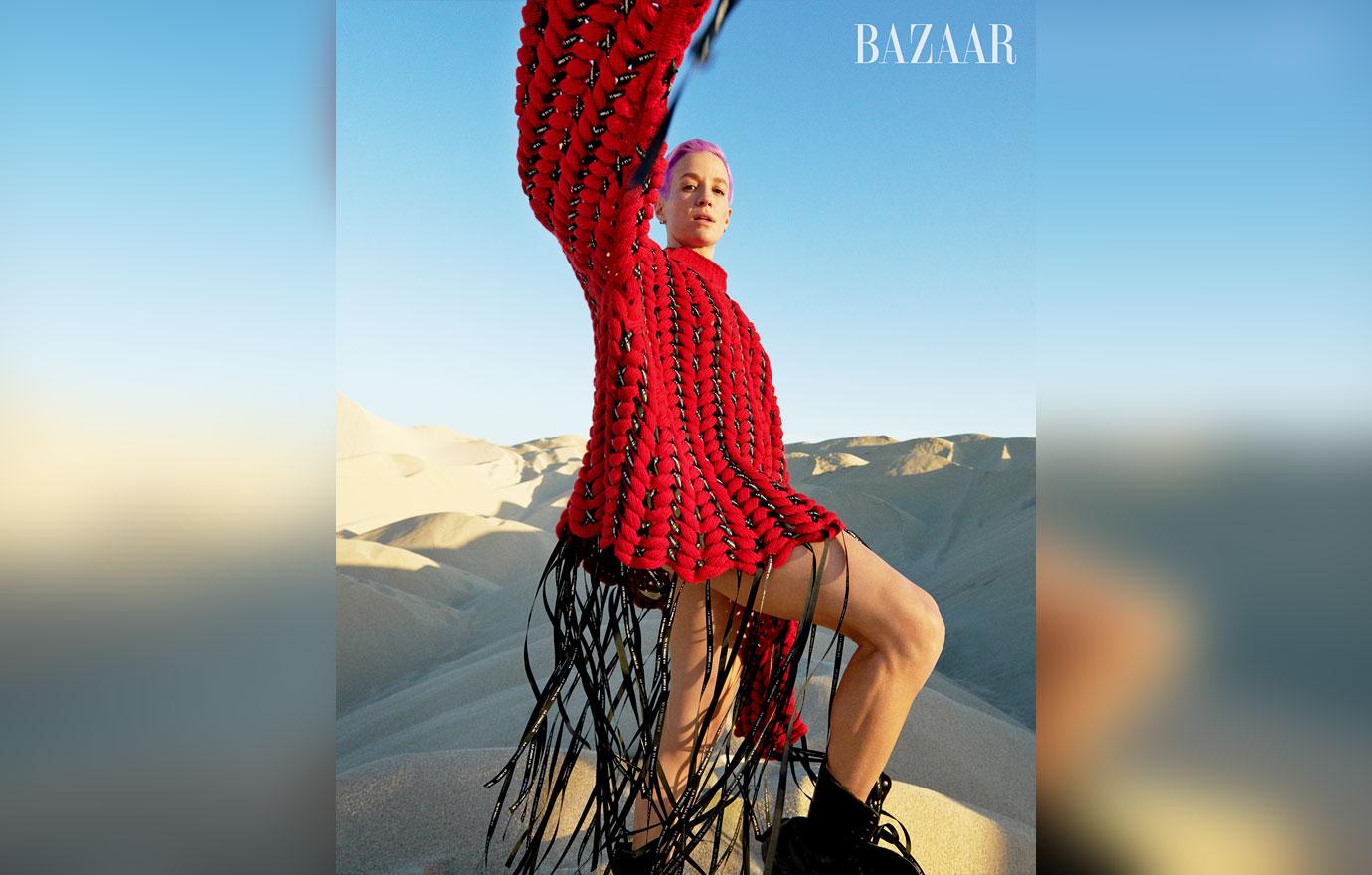 However, their battle was harder than they imagined. The U.S. Soccer Federation denied their request, even hiring law firms to assist them.
More than a year later, the outrage grew, as the organization stated that the men's soccer team earns more money because their sport "requires a higher level of skill."
Article continues below advertisement
Rapione's reaction? "That was a fairly big 'f**k you' to us," she stated.
Last winter, the ladies finally came out victorious, and they were able to settle some matters out of court. To start, they now receive the same security as the men's team, in addition to charter flights.
However, they're still vouching for the artificial turf they play on to be replaced with real grass, as the former is "just hard on your body," she revealed. "Your ankles hurt, your joints hurt, you get turf burns."

Turf is rarely seen in men's games.
But the setbacks haven't stunted their determination, as the talented women remain dedicated to receiving equal pay.

"Money is the way our society shows people, especially in sports, how we value them," Rapione noted. "We know exactly what's in a contract every time a man signs it. We never know what women make. Why is it? Because they're not something to be proud of. We need to change that narrative."