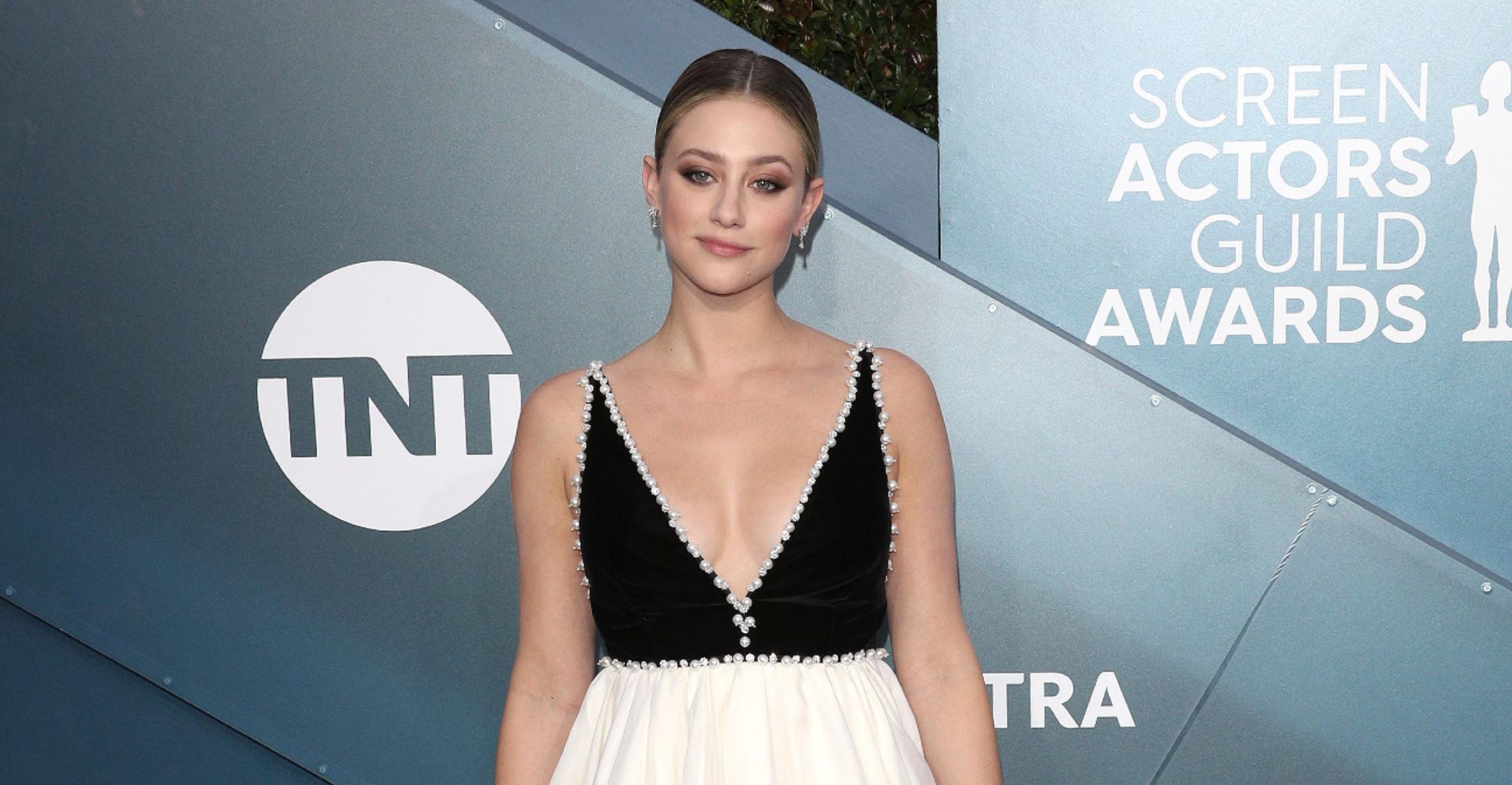 'I Am Bi & Proud': Lili Reinhart Shuts Down 'Toxic' Stereotypes About Bisexual Women Like A Boss!
Raising her voice! Riverdale star Lili Reinhart emphasized the importance of individuality and acceptance on March 8 when Twitter users began discussing the stereotypes that surround romantic relationships between two women.

The actress reposted someone's message on Twitter and praised their words. "AMEN. I am BI AND PROUD," she responded, followed by five rainbow emojis.
Article continues below advertisement
The original message read, "Perhaps the reason romantic + sexual relationships between women are fetishized or perceived as 'a phase' is because our culture struggles to understand a concept of love + sexuality that doesn't involve men whatsoever."

Reinhart followed up her original reply with another tweet. "It's all too common for men to bully their bi/pan girlfriends," she noted. "They can accept when a woman wants another man, but they can't respect when a woman wants another woman. F**k that toxic shit."
Article continues below advertisement
The Covergirl ambassador revealed last June that she's "bisexual," something she's known "from a young age."

"I felt that since I've exclusively been in hetero-normative relationships, it would be too easy for any outsider, especially the media, to vilify me and accuse me of faking it to get attention. That's not something I wanted to deal with," she explained to Flaunt of why she never publicized it. "But to my close friends, and those in my life, my bisexuality has been no secret."
It wasn't until she took part in a Black Lives Matter protest last summer that she felt supported enough to come out.

"It was incredible to be surrounded by so many people who are actively fighting against the injustices that are happening right now," she said of the powerful experience. "Enough is enough and hopefully we'll see real change from the actions that are now being taken."
Riverdale, the star's claim to fame, features multiple characters that are members of the LGBTQ+ community — something the Hollywood star admires.
"I think it's important to make it more normal, as I feel in cinema and TV, the characters are usually gay or straight, there's not a lot of bisexual characters — but it should be normalized," she insisted. "There are a lot of bisexual people, including me."