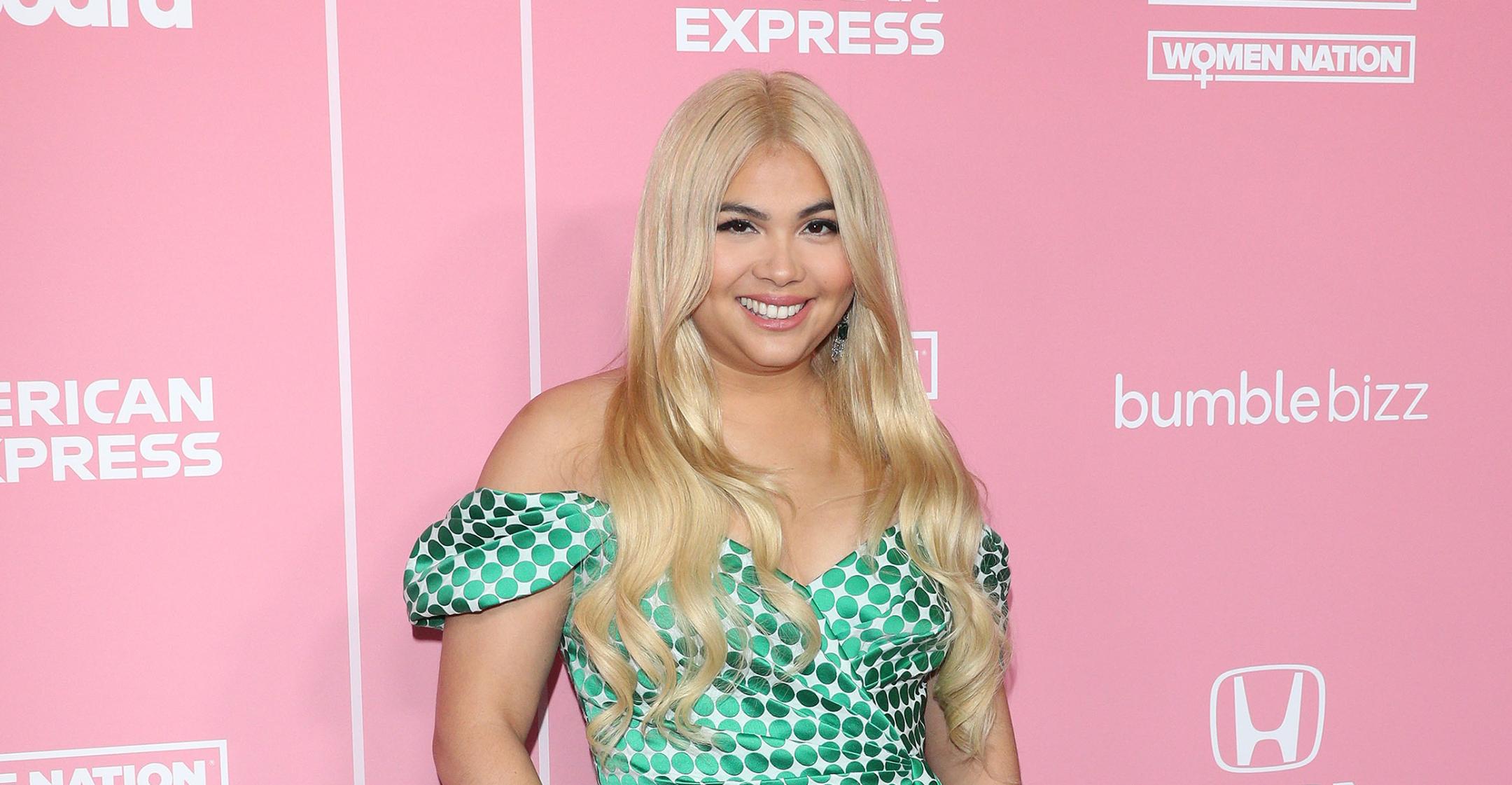 Singer Hayley Kiyoko Wanted Her New Gender-Inclusive Fragrance, Hue, To Embrace 'Individuality And Expression'
Singer Hayley Kiyoko jumped at the opportunity when she was asked to create her very own fragrance. Aside from venturing a new challenge, the "Curious" crooner revealed that wearing perfume while growing up helped her embrace her identity and sexuality.

"Girls would tell me that I smelled good, and I would think, 'Wow, they may not have a crush on me, but they like how I smell,'" she recalled of spritzing on Elizabeth Arden Green Tea every morning. "In a time when I was navigating my sexuality and felt like an outcast, it was a weird validation."
Article continues below advertisement
Kiyoko added that she used to be "obsessed" with her crush's Herbal Essence-shampooed hair. "I'd just get this whiff of floral and fruity gorgeousness..." she said. "Even though I wasn't having an interaction with her, all my senses were heightened."

Now that the LGBTQ+ advocate was able to make her own scent from scratch, she wants her fans to feel just as confident when putting on her fragrance, which is gender inclusive.
"I've really struggled with balancing my masculinity and femininity, and I thought it was important to create a fragrance that walked that perfect line," she explained of the choice. "I tried to include a little bit of everything in one perfume, which was very challenging where the notes are concerned. But that's who I am as a person."

Kiyoko noted that embracing two sides can be a strength, but she admitted it's also been a lifelong insecurity. "And so I was trying to embody that duality within this perfume," she said.
Article continues below advertisement
Her inclusivity also inspired the name Hue. "My fans and myself, we're on this massive spectrum, right? We don't fit in a box, not every label resonates with us," she declared. "I wanted to choose a name that really embraced individuality and expression … I want to remind my fans to love themselves."
The process of perfecting the fragrance took a jaw-dropping two years, and the singer confessed she "had no idea" what she was getting herself into when she signed on for the project. Luckily, professional Constance Georges-Picot was there to guide her and teach her the tricks of the trade.
Article continues below advertisement
"I realized [each scent] are notes, and when you combine notes, they make a chord, just like music," she shared of the creative process. "You have a beginning, a middle, and an end to a song — just like the first spray of a perfume — then, the scent on your skin, then, the dry-down."

In the end, she found the right balance of fruits like blood orange and watermelon, florals, such as peony and rose, and added a deep finish of cacao and musk.
The musical artist is hoping people will feel "fresh, confident and attractive" when using the fragrance. "It's important to remind people that they are welcome and that they do belong," she noted. "That's what the name of the perfume is inspired by. We all bring color to this world."

Pre-order a bottle at huebyhaley.com.
Kiyoko gave the scoop on her perfume to Allure and Page Six Style.