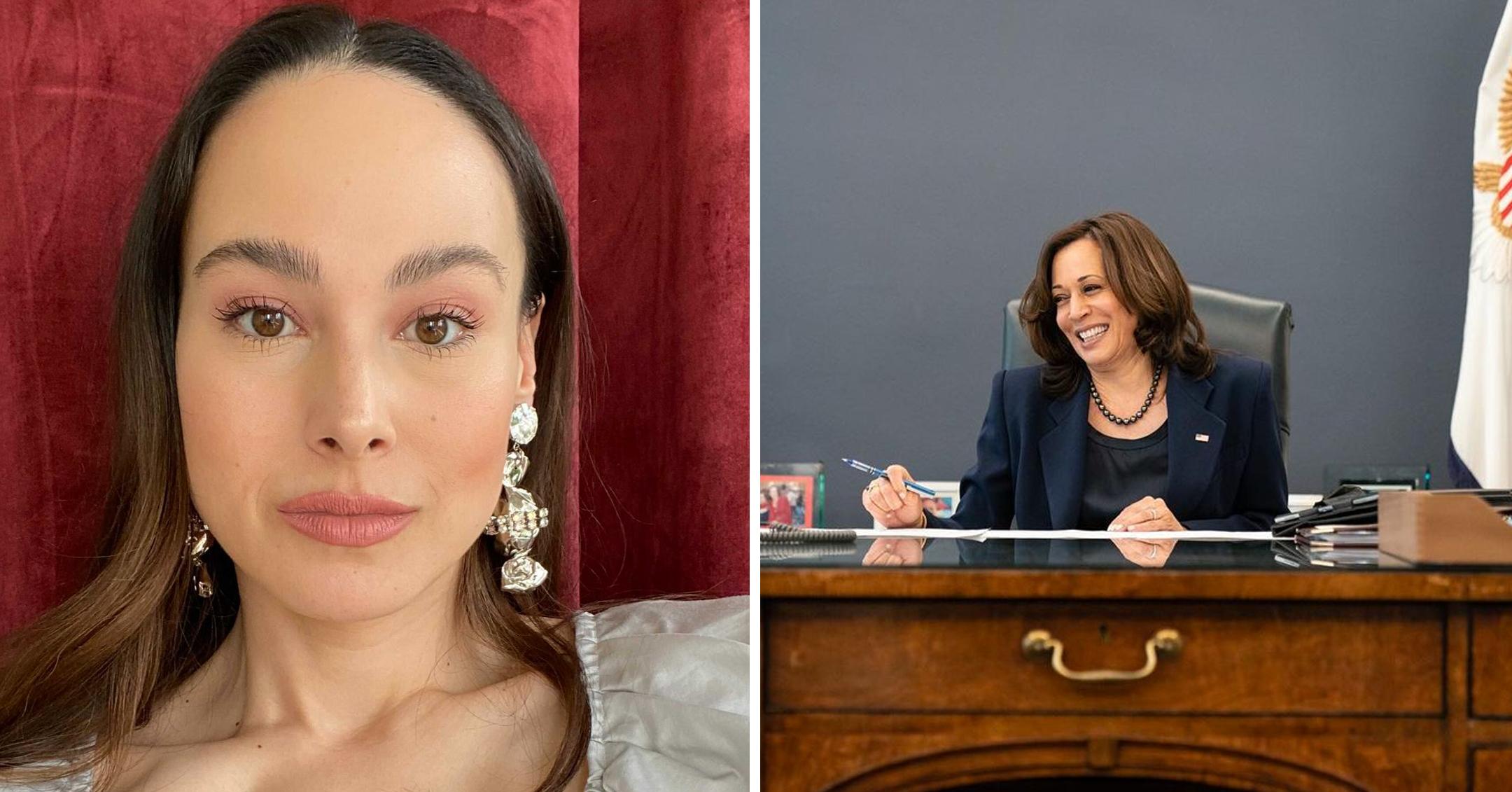 Kamala Harris' Niece Meena Reveals Two Of The Best Skincare Tips The Vice President Ever Gave Her — And They're So Simple
As a mom, author, lawyer and bustling businesswoman, it's safe to say that Meena Harris — niece of the country's first female Vice President Kamala — doesn't have a ton of time on her hands. Which is exactly why she likes to keep things simple when it comes to her skincare routine.
And to achieve a perfect complexion, she adopted two of her trailblazing aunt's best tips!
Article continues below advertisement
"She uses Cetaphil, which is something my grandmother said was a really good product you could get at the drugstore for sensitive skin," shared Harris, who's mother Maya is the VP's younger sister. The affordable lotion is actually a favorite among A-listers, as Gigi Hadid also touted the line.

The former California Senator's other advice: stay hydrated. "She always says to just drink a lot of water," Meena recalled. "I famously am not great at self-care. One of the things I consider a success and celebrate as a small win is drinking a ton of water."
The lawyer added that her H2O intake has been even less than usual lately. "It's definitely become harder to balance with all the wine I've been drinking during this pandemic," she acknowledged. "It is interesting to see the effects of wine on your skin. So that's another fun thing to think about with aging and skin sensitivity and making it through this ongoing crisis."
Article continues below advertisement
The mom-of-two explained that she has dry skin and eczema, so she tries to follow her grandma's advice of "investing in high-quality products with a focus on sensitive skin."

But that proved easier said than done, as she noticed that her skin symptoms would change nearly ever year. At one point, she started "using organic baby products," she confessed. "I figured, if it's good enough for my baby, it's definitely good for me."
Bustle reported on Meena's tips, which she shared with Naturopathica during their discussion for the Sensitive Is Beautiful campaign. For more tips on achieving glowing skin without going under the knife, click here!