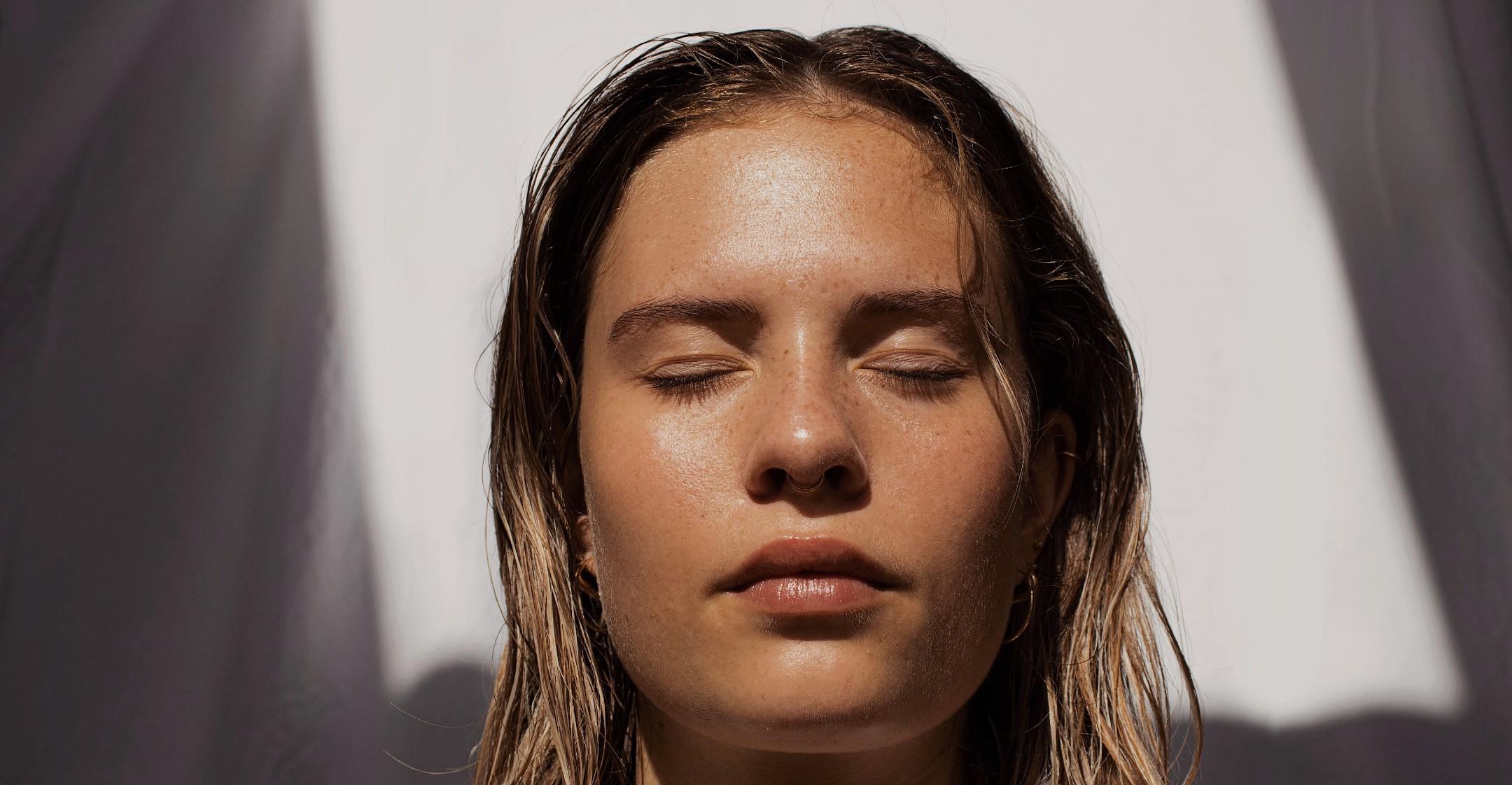 Want Glowing Skin? Eat These Foods To Fight Acne, Aging, Wrinkles And More
Dining on healthy, nutritious food is important to maintaining overall well-being, but what we consume can also be the best way to nourish skin from within.
"When it comes to skin health, I like to focus on specific nutrients that help to protect, heal and moisturize," shared Marjorie Cohn, RDN, founder of MNC Nutrition. "This happens on a cellular level, therefore it's important to choose high-quality foods (organic, fresh, local – if possible) that contain these essential nutrients."
Article continues below advertisement
One of the best foods for supple and acne-free skin is any type of fatty fish, such as salmon, herring or tuna. "Omega-3 fatty acids fight free-radical damage by keeping cell membranes strong and reducing cellular inflammation," Cohn explained.
Another superfood for skin is pumpkin. It's packed with beta-carotene, which converts in the body to vitamin A, aiding skin cell growth. And it only takes as little as half a cup to reap its powerful benefits.
You should also add kiwi to your shopping list. The tart berry contains as much as 120 percent of the recommended daily dose of vitamin C, which stimulates collagen synthesis.
Additional research shows that consuming soy may improve skin health as well. Soybeans, tempeh and tofu contain aglycone, which may reduce fine lines. The organic compound can also increase skin elasticity and diminish wrinkles by preventing collagen from breaking down.
Article continues below advertisement
Two kitchen staples, olive oil and herbs, also go a long way toward safeguarding skin. As little as two teaspoons of olive oil daily deliver a good dose of monounsaturated fatty acids and antioxidant polyphenols, both of which battle the signs of aging. And according to a study in the International Journal of Epidemiology, the regular consumption of rosemary, thyme and other herbs helps protect the body from free radicals, which are triggered by sun exposure and contribute to aging skin.
If you're eager to try out some complexion-boosting fare, whip up one of the nutrient-packed recipes below.
Kiwi Smoothie (Serves 3)
Kiwi adds tartness to this sweet, yummy drink. Instead of peeling the fruit, cut it in half and use a spoon to scoop out the flesh.
Ingredients:
2 kiwis, flesh cut into chunks
2 frozen bananas, sliced
1 cup frozen blueberries
1 cup fat-free plain yogurt
3 tbsp honey
¼ tsp almond extract (optional)
1 ½ cups crushed ice
Directions:
In a blender, add the fruit, yogurt, honey and almond extract (if desired) and blend until combined. Add ice and blend until smooth. Serve immediately.
Article continues below advertisement
Pumpkin Quesadillas with Lime Jalapeño Yogurt Sauce (Serves 4)
Try a different twist on an old favorite by adding pumpkin to the mix.
Ingredients (for the quesadillas):
1 medium sugar pumpkin (roughly 1lb), or 1 cup pumpkin puree
½ tsp sea salt
2 tbsp coconut oil (or olive oil)
1 small yellow onion, diced
1 small jalapeño pepper, seeded and diced
½ tsp cumin
4 whole-wheat flour tortillas (8-inch)
1 ½ cups shredded mozzarella cheese
½ cup cilantro, minced
Ingredients (for the sauce):
1 cup plain full-fat yogurt
1 tbsp lime juice
½ tsp lime zest
½ tsp cumin
1 jalapeño, seeded and diced
Pinch sea salt

Directions:
Peel, seed and cut the pumpkin into 1-inch cubes. Bring a large saucepan of lightly salted water to a boil. Add pumpkin cubes and cook until fork-tender, 8 to 10 minutes. Drain and set aside to cool for about 10 minutes.
Once pumpkin is cool enough to handle, pour into a blender or food processor along with ½ tsp salt. Process until smooth. You should have about 1 cup of puree. (The puree can be prepared several days in advance.)
Meanwhile, make sauce: In a medium bowl, combine yogurt, lime juice and zest, cumin, jalapeño and sea salt and whisk until smooth. Refrigerate until ready to serve.
Heat 1 tbsp oil in a large skillet over medium-high heat. Stir in the onion, jalapeño and cumin. Sauté, stirring occasionally, until tender, about 8 minutes.
Spread the pumpkin puree over half of each tortilla. Top with onion and pepper mixture, followed by the cheese, divided evenly among the tortillas. Fold each tortilla in half.
Wipe down the skillet and heat remaining oil over medium-high heat. Cook quesadillas 3 to 5 minutes per side. Serve immediately with lime-jalapeño sauce and sprinkle of cilantro.