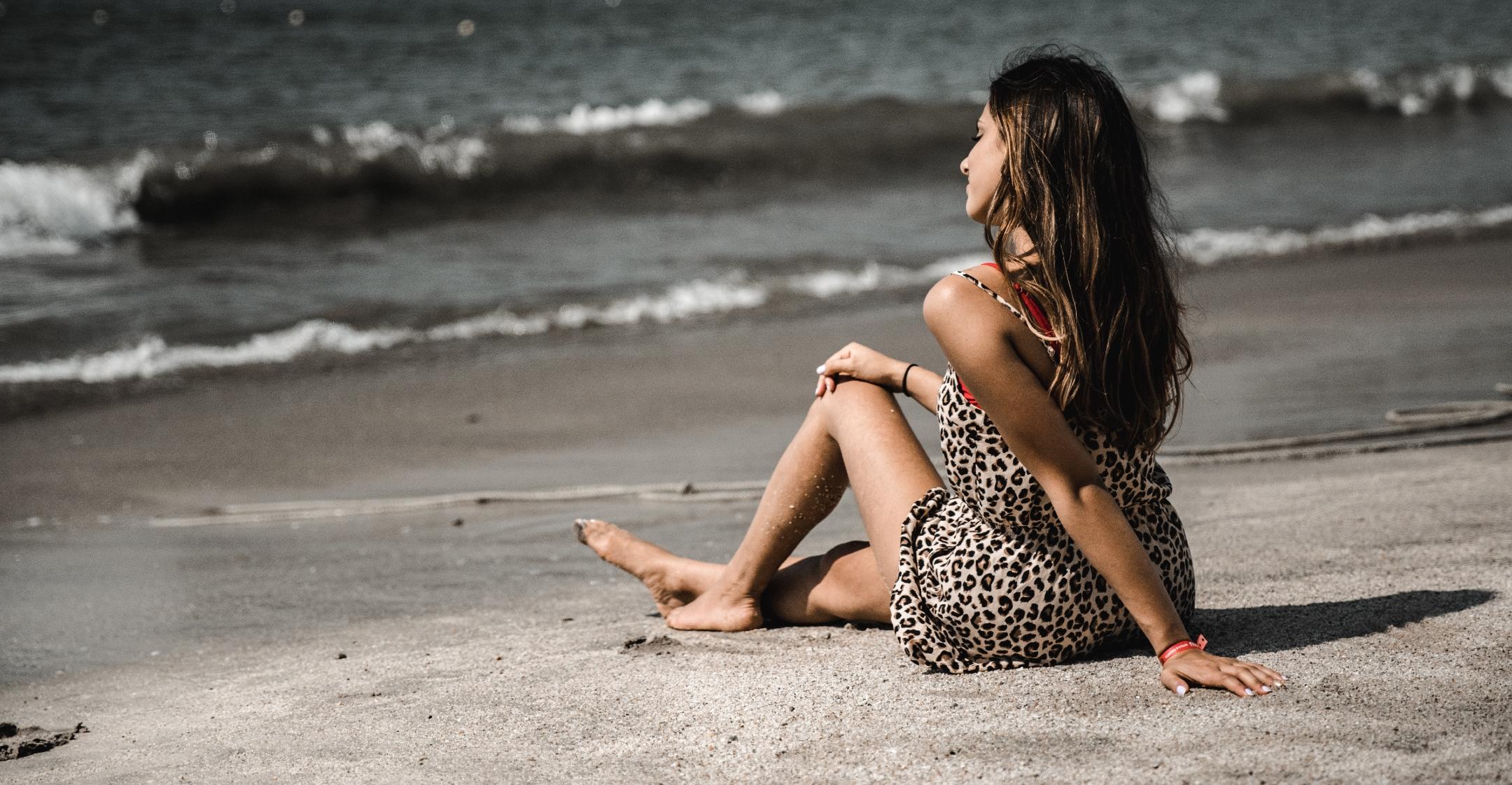 Experts Swear These Self-Care Practices Will Lead To A More Satisfying Life
From family matters and work woes to the stress of the pandemic and daily interruptions, it's easy to forget that you should be taking time out of your hectic week to focus on yourself.
According to a recent Gallup report, 55 percent of Americans admit to feeling stress and worrying "a lot of the day." Meanwhile, another study showed that an alarming 77 percent of the population has experienced stress-related physical symptoms — commonly defined as "physical, mental, or emotional strain or tension."
As our lives get busier and more demanding, it becomes even more important to take some "me" time — so follow this expert advice to renew your commitment to self-care.
Article continues below advertisement
Dine Without Distractions
Put away the phone and iPad during dinner to better enjoy the food and the company and in order to stay present. "Make mealtime matter — it should nourish both your body and soul," TV personality and chef Catherine De Orio suggested. "I recommend an Italian approach to dining: Begin with in-season, high quality ingredients, whether cooking or dining out. Sit at a table. Don't mindlessly eat in your car or while walking to the next appointment — dining is the destination."
Encourage the whole family to make the table a no-phone zone. "Lastly, unplug both literally and figuratively: Shut down all electronic devices, allowing yourself to connect and converse with your dining companions (or your own thoughts) as well as to savor and have gratitude for your meal."
Meditate
Sometimes things don't go as planned. When feeling on edge, take a few moments to recognize the frustration or anger — and then use mindfulness techniques to let it go.
"Meditation not only reduces stress, it also has the power to transform stress!" preached spiritual teacher and meditation guide Biet Simkin, author of Don't Just Sit There!: 44 Insights to Get Your Meditation Practice Off the Cushion and Into the Real World. "Meditation illuminates the terrible truth that stress can never be killed off. Instead, meditation poses the question, "What if this stress is good for me? What if stress is an invisible call to action?"
Article continues below advertisement
There are many ways to meditate — with apps or online videos, during yoga classes or even at your desk — and it's important to find a method that works for you. "Get started meditating by simply sitting and gazing at any object, such as a candle or a flower and listening to the sounds in the room," Simkin suggested. "You can do this at work or at home. As you gaze at one thing and listen to another, use your breath as an anchor."
Grow From Life's Challenges
During her jam-packed classes, senior SoulCycle instructor Eve Lynn Chrust is often heard advising her students: "If it doesn't challenge you, it doesn't change you." It's seriously motivating for anyone riding along during Chrust's indoor cycling sweat sessions, but it also rings true for any difficult situation that life throws your way. "I honestly believe that the biggest hurdles of my life have been my biggest blessings," Chrust revealed. "We learn and grow from the things that force us into the space where we need to get really clear about who we are and what we want."
Article continues below advertisement
Learn To Let Go
Stop taking life so seriously and try finding balance. At least, that's the sage advice of Dana Trixie Flynn, cofounder of the popular Laughing Lotus yoga centers. "Creating balance in our lives is key," explained Flynn, a restaurant operator turned yoga guru. "Stress is not fun, and there's no need to take it on. Say yes to having fun."
Another key to happiness? Stop trying so hard to control everything. "If you want to be happy, you gotta let go," Flynn advised. "Life will not ever look like what you planned. Surrender to what is, let go of being in charge of it all, and trust the process."
Take A Trip
Going on vacation is about more than just taking relaxing walks on the beach, touring historic sites or drinking wine in the afternoon. Getting out of town is also good for your health. Studies show up to 52 percent of Americans have unused vacation days. But celebrity physician and TV talk show host Dr. Mehmet Oz says it's important to hit the road. "Vacationing improves your mood and reduces stress," he noted. "It also can temporarily help boost productivity."
Article continues below advertisement
Women who go on trips more frequently are less likely to become tense, depressed or tired, and they are happier with their marriages, revealed Dr. Oz, and "vacations can lower men's risk of death by 21 percent and mortality from cardiovascular disease by 32 percent." It's time to pack your bags and take a vacation. Your life and overall happiness may depend on it!
Go Outside
As we spend more and more time indoors, working, playing online or binge-watching TV, it's affecting our health and causing "nature deficit disorder." In fact, studies show that the average American spends 93 percent of his or her time inside and up to 10 hours a day on social media. To combat this, Japanese physician and researcher Qing Li suggests spending more time in nature and connecting with our surroundings.
Article continues below advertisement
In his book Forest Bathing: How Trees Can Help You Find Health and Happiness, Li notes that spending time in a forest can help lessen feelings of stress, anxiety, depression and anger. He also claims it helps strengthen the immune system and can improve cardiovascular and metabolic health. "Wherever there are trees, we are healthier and happier," Li claimed. "Let nature enter through your ears, eyes, nose, mouth, hands and feet. Drink in the flavor of the forest, and release your sense of joy and calm."
Stop Trying To Be Happy
Trying too hard to find joy may actually be preventing us from being truly content. "Most people just think that to be happy, they need to feel good all the time," pointed out Mark Manson, entrepreneur, blogger and self-help author of The Subtle Art of Not Giving a F**k. "Not only is this not true, but it's actually part of the problem. It's part of what's holding you back."
Manson explained that "being genuinely happy actually requires you to go through a fair amount of pain and struggle. How you react to that pain and struggle will define your happiness." He suggests paying more attention to your feelings and emotions. "Meditate," Manson advised. "Keep a journal, talk to your friends [or] family and really get to know yourself, the good and the bad."
Article continues below advertisement
Embrace Anxiety
No one likes to feel bad, but sitting through discomfort is often the key to conquering feelings of doubt, dread and nervousness. "When feeling the waves of anxiety, my suggestion is to acknowledge the feelings immediately," insisted Trish Barillas, a New York City-based life coach and author of A Face of Anxiety: Embrace Anxiety and Take Back Your Life. "Notice them like clouds. Be an observer of your feelings."
By acknowledging the thoughts, we can take away their power. "Name the emotion, such as 'I'm feeling scared, insecure, crazy, etc.,'" Barillas said. "We want to let these feelings pass through us and not get stuck on 'repeat' in our thought process. Breathe into the emotions and give them space. When we try to control our thoughts, they will get more powerful. Sometimes giving into emotion is the key to releasing the fear."
Article continues below advertisement
Adopt A Pet
There are some obvious things we can do to improve our well-being: exercise, eat properly and avoid abusing drugs and alcohol. But it turns out that people who own pets are healthier and happier than those who don't. "Caring for a pet delivers multidimensional health-boosting effects: lowering stress and boosting cardiovascular health while, [in the case of dogs,] ensuring you get out for exercise, rain or shine," shared Frank Lipman, integrative medicine pioneer and founder of the Eleven Eleven Wellness Center in New York City.
In How to Be Well, the bestselling author reveals that "tending to the needs of an animal pays back with an experience of secure attachment to another — it's a relationship of interdependence and unconditional love that nurtures your sense of belonging and feeds your sense of purpose, day in and day out." Just remember: Adopt, don't shop.
Article continues below advertisement
Listen To Music
Music is like medicine for the soul, and finding the right tunes can have life-improving effects. "I have worked as a doctor for touring musicians for nearly 30 years and have seen and experienced the healing power of music and dancing firsthand," admitted Gabrielle Francis, a New York City-based chiropractor, naturopath and acupuncturist and coauthor of The Rockstar Remedy: A Rock & Roll Doctor's Prescription for Living a Long, Healthy Life. "Music has a powerful impact on every cell of our body as it is a vibrational frequency that stimulates every cell of our body."
Francis, who has worked with famous rockers including Steven Tyler and Dave Navarro, among others, added, "There are numerous studies on the healing powers of music and its effect on improving immune function, reducing stress and helping anxiety and depression." And make sure to be fully present. "Put your phone away and merge into the experience," Francis recommended. "The hypnotic state of enjoying the show and bonding with other people is an act of presence and mindfulness that has the power to heal the soul and spirit."