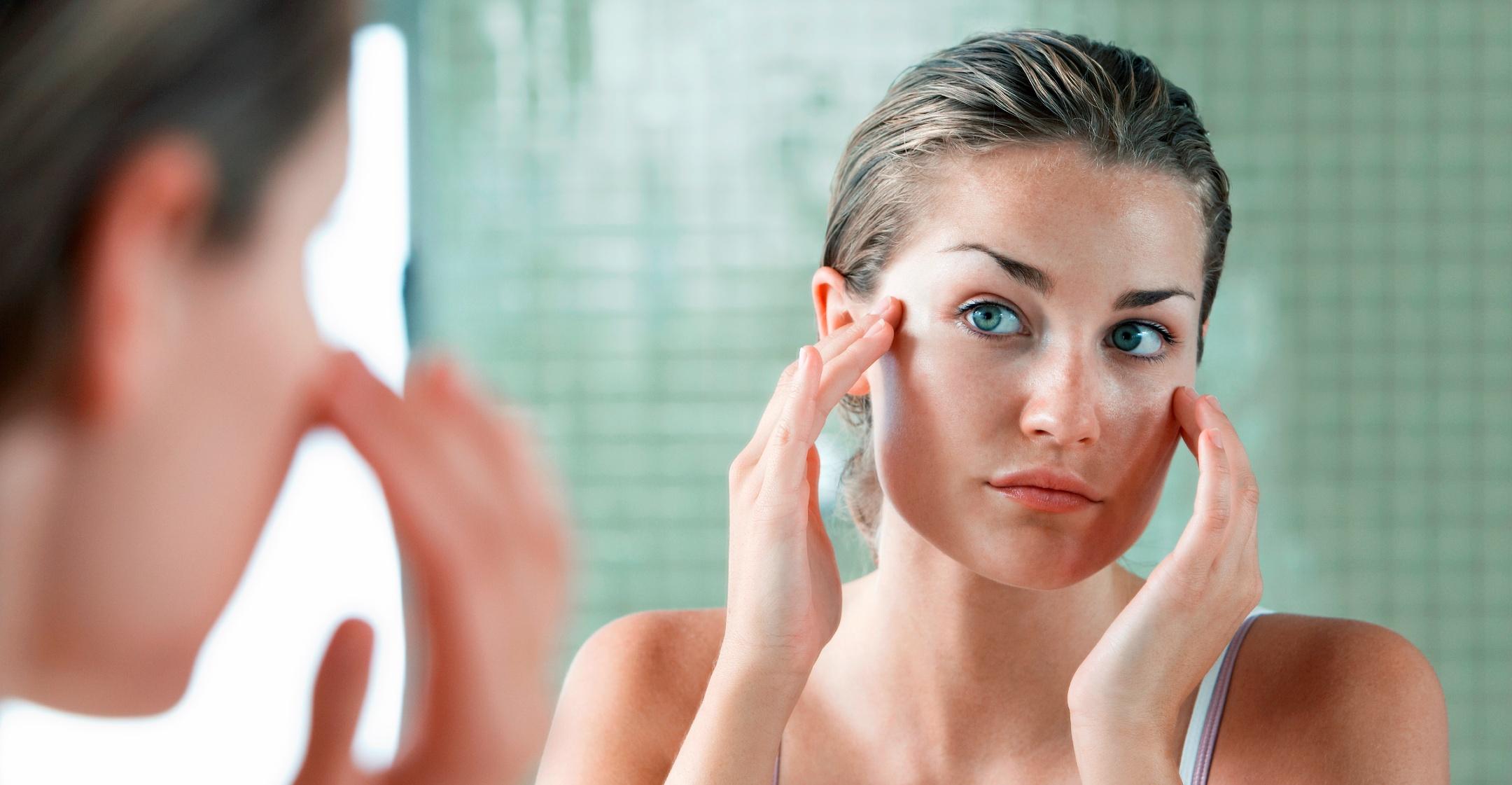 Better Than Botox! Try These Inexpensive Noninvasive Alternatives To Achieve Glowing, Smooth Skin
Creases across the forehead, crow's-feet around the eyes, frown lines between the eyebrows — they're inevitable. Our skin loses elasticity and becomes more prone to wrinkles and sagging as we age. But there are ways to tighten and tone without shelling out big bucks for Botox injections.
And "with the advancement of technology, we are seeing alternatives to traditional procedures," acknowledged skincare expert Nannette de Gaspé. "People are looking for results with less downtime and a price tag that is easier to swallow."
Article continues below advertisement
These treatments can also keep you looking youthful longer. "Botox will provide results in a couple of days, and those results will last for four months, five if you're lucky," dermatologist Tiina Meder explained. "A no-needle anti-wrinkle treatment will take around five weeks to show results, but those results will last six months or more. Topical solutions will interact with your skin day by day, week by week, changing patterns of age."
From essential oils to an anti-aging diet, check out these natural noninvasive alternatives.
Cinnamon Powder Or Peppermint Oil
For fuller lips, try looking in the spice cabinet. Applying cinnamon powder or peppermint oil will increase blood flow and instantly plump your pucker.
Article continues below advertisement
Facial Acupuncture
This ancient Chinese practice, which helps balance the body's energy, can also stimulate collagen production and improve skin quality, according to Amrit Singh, a registered acupuncturist. Tiny needles are inserted into various zones on the face and left in for about 20 minutes. "You're getting a beauty treatment," she said, "but also working through your inner body systems at the same time."
Hydrafacial
Watch the lines fade away after a 30-minute session that uses a mix of water, vitamins and peptides to resurface the skin. "It shows that you don't have to have harsh chemicals injected into the body in order to get rid of lines," skin expert Jeremy Tebbutts claimed. "You get the results of an invasive procedure without the invasiveness."
Article continues below advertisement
Gua Sha
An Eastern healing technique, gua sha involves using a flat jade, rose quartz or stone tool to tone and lift facial muscles while promoting tissue drainage for optimal skin health. "I want women to look like the most radiant version of themselves, not a clone," New York City facialist Britta Plug declared. "Gua sha is for women seeking solutions that take care of both body and mind — women who want an expression-smoothing alternative to the neurotoxins of Botox."
Sheet Masks
This is one treatment you can do from the comfort of your own home. Look for masks with ingredients like hyaluronic acid, retinol and algae extract that smooth, tone and give your skin a natural glow.
Article continues below advertisement
Vampire Facial
Made famous by Kim Kardashian, the PRP (platelet-rich plasma) facial has been dubbed the "vampire facial" thanks to its dramatic anti-aging results. "We take the patient's blood, spin it in a centrifuge to separate the PRP, which is packed with stem cells and growth factors, from the red blood cells," Nataly Gold, owner of iGlow Med Spa in Beverly Hills, shared of the procedure, which is performed three times in an 18-week period. "PRP is known as the fountain of youth because it gives the skin the building blocks to generate."
Anti-Aging Foods
Eat right to fight wrinkles from the inside out!
Salmon
It's packed with omega-3 and -6 fatty acids, which help prevent dry skin and wrinkles. "If the skin cell walls are plump and healthy, the skin will look more hydrated and dewy as well," beauty nutritionist Paula Simpson insisted. Other foods with "good" fats include walnuts, flaxseed, chia seed, coconut oil and avocados.
Leafy Greens
Start your day with a green juice made with kale, spinach or broccoli. "It's like a liquid multivitamin full of antioxidants," Frank Lipman, MD, coauthor of The New Health Rules, advised.
Article continues below advertisement
Brown Rice
"As we age, the epidermis thins and weakens, making it susceptible to dehydration and wrinkling," Simpson said. Foods with phytoceramides, including brown rice, wheat germ and beets, help slow down the process.
Carrots
Fluid-retention is a major culprit when it comes to dark circles under the eyes. Combat them by adding antioxidant-filled foods like carrots, tomatoes, kale and pumpkin to your daily menu while also cutting down on foods with a high sodium content.
Roobios Tea
Say goodbye to coffee and fill your cup with rooibos or green tea instead. They contain polyphenols that help prevent premature aging, unlike dehydrating coffee.
Recipes
Green Goddess Smoothie
INGREDIENTS:
1 cup tightly packed spinach
1/2 ripe medium banana
2 tbsp mashed avocado
1 tbsp sunflower seeds
2 tbsp lemon juice
1 cup of unsweetened almond milk
Roasted Salmon with Lemon, Ginger and Thyme (Serves 4)
INGREDIENTS:
1–2 tbsp extra-virgin olive oil
4 6-oz skinless salmon filets
1 lemon, juiced
1 tsp ginger
1 tsp thyme
Salt and pepper
DIRECTIONS: Preheat oven to 400 degrees. Oil the bottom of a large glass baking dish. Add salmon, squeeze lemon juice on top and sprinkle both sides with ginger, thyme, salt and pepper to taste. Let sit 30 minutes; bake for 16 minutes.