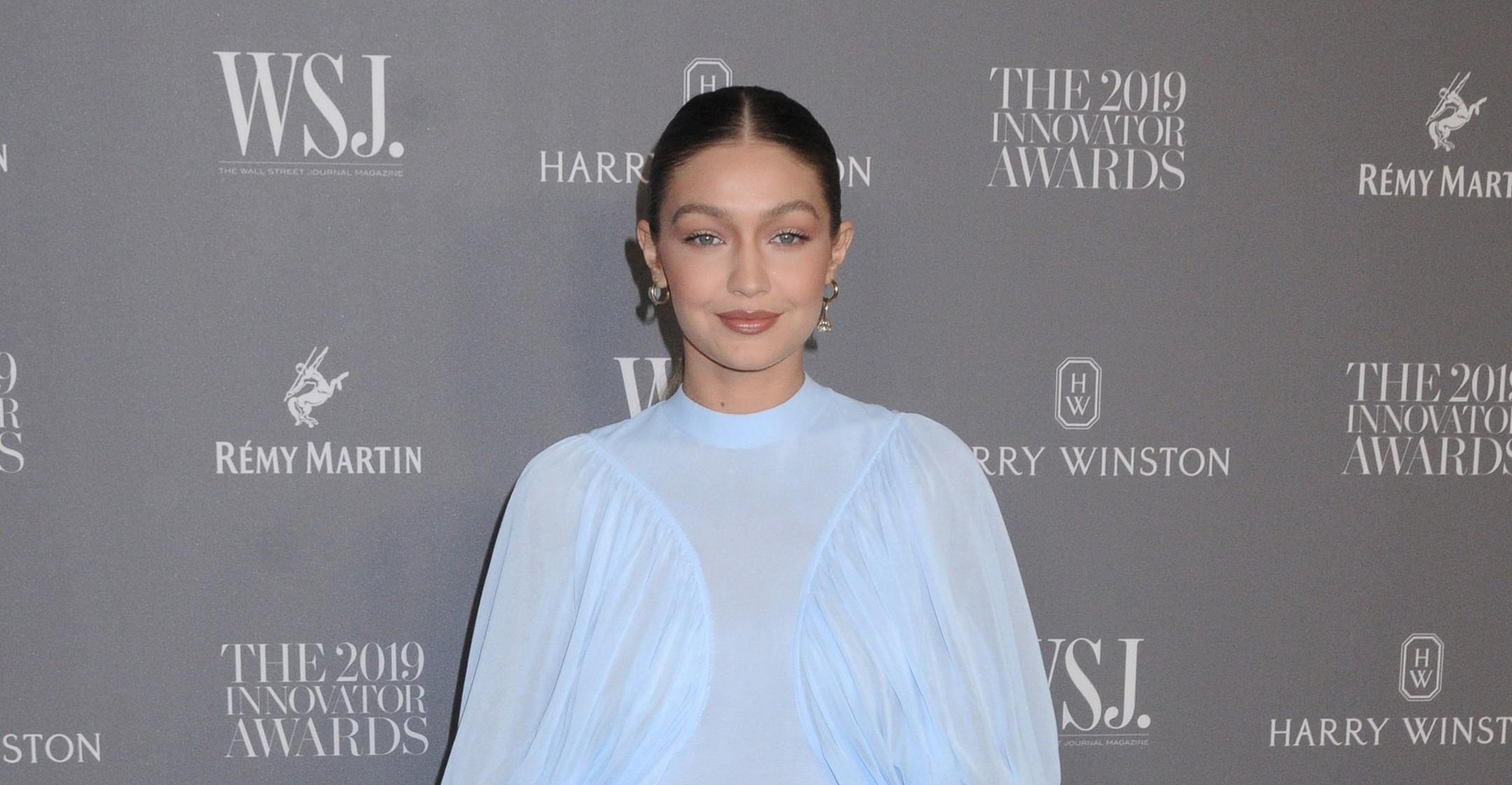 Gigi Hadid Uses A Bunch Of Affordable Drugstore Products In Her Post-Pregnancy Skincare & Makeup Routine — Get Her Look!
Model and new mom Gigi Hadid is sharing her updated go-to skincare and beauty routine. In a video for Vogue, the star, 25, shows viewers what products she uses to achieve her dewy and clear complexion.
The blonde beauty revealed that while she was pregnant with daughter Khai, she stuck to Oliveda products since they're "clean and natural." But otherwise, she tends to change up her routine — though she noted she's "always really gone for drugstore skincare."
Article continues below advertisement
Whenever the star has to wear a full-face of makeup for a photoshoot, she uses Cetaphil products because, "I feel like it really cleans my skin."
She admitted she basically wears makeup 24/7 during Fashion Week, which is when her skin becomes the "most irritated" and acne starts popping up around her chin and nose. She also said that "stress" and lack of sleep probably contribute to the breakouts.
"I do extractions myself," she revealed. "I've never really had a facialist." She also shared that she puts toothpaste on her pimples to help dry them out.
The California native starts off her skincare routine by applying a "thick" moisturizer and a serum that are designed for dry skin. She then applies balm to her lips and to a few spots on her skin where she feels more dryness.
Once she's done treating her skin, she moves on to her makeup base, applying "a couple drops" of primer and highlighter to different areas of her face. She then applies concealer and lets it "sit" for a little bit, then filling in her brows with a pencil and uses a brow wax.
Article continues below advertisement
On top of that, she uses powder and applies bronzer to contour her face — something it took her a while to learn.

Next up is an "orangey-tan" shade of eyeshadow, which is followed by Hadid taking a big fluffy brush, dipping it in a separate bronzer palette and sweeping it all over her face. She also curls her eyelashes and applies mascara before putting some blush on "the apple" of her cheeks.
To finish, she uses a cream highlighter on parts of her cheeks, nose and cupid's bow. Her final steps involve blotting her lips and using a lipliner, lipstick and plumping gloss.
"I'm not a pro, I'm only coming on my fourth month of new mom hood, but I would just say that we should all try to focusing on taking time for ourselves," she expressed at the end of the 15-minute video. "I know that sometimes I'm not washing my face these days, I don't brush my hair for a few days.

"So I just want to remind those of you watching that this is not how I look everyday. Just remind yourself you're doing the best you can. You're doing amazing. And to just give yourself grace. And if you've brushed you hair this week, I'm really proud of you."