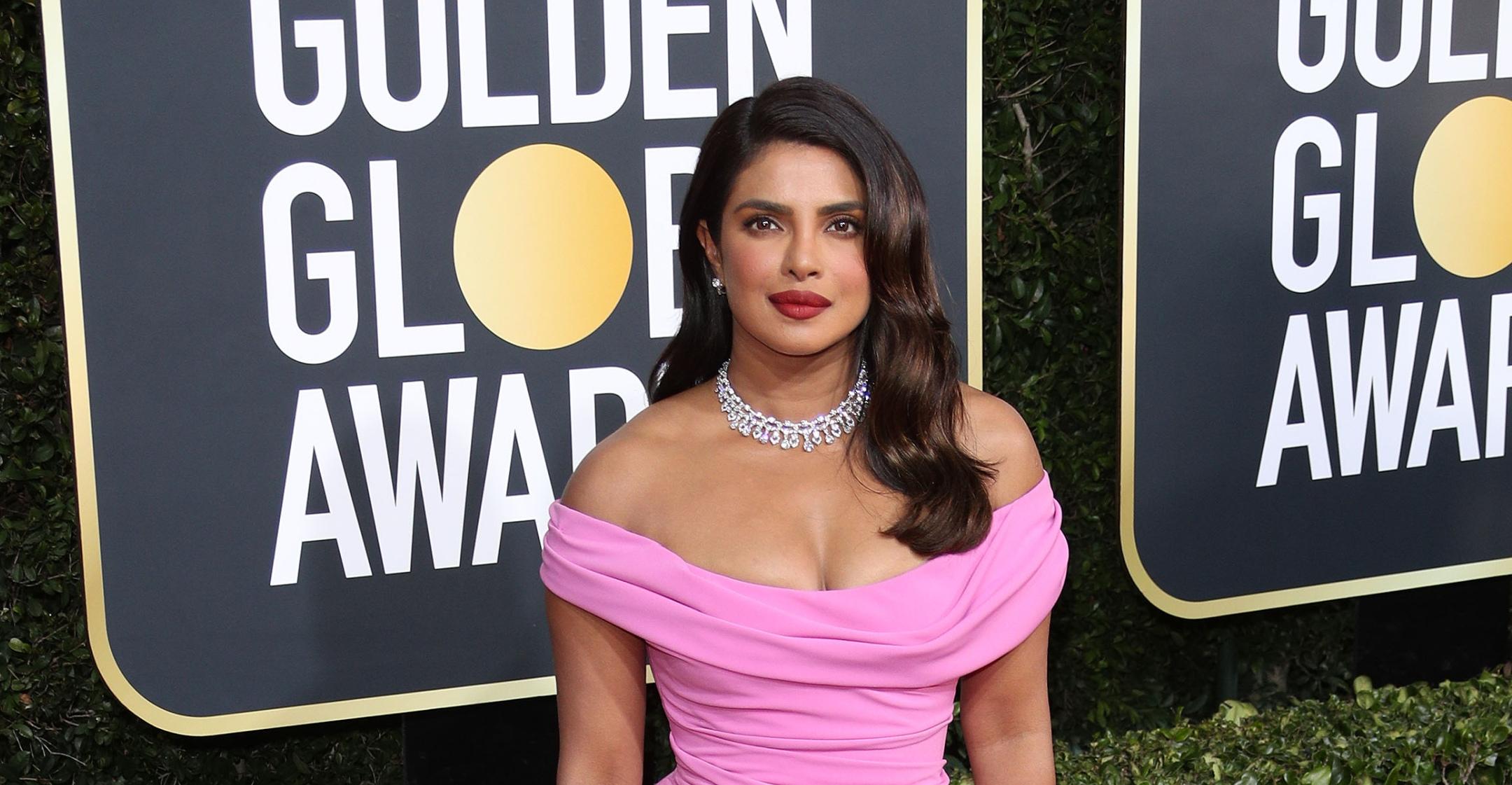 Treat Your Tresses To Priyanka Chopra's Affordable, Eco-Friendly Haircare Line — It's Nick Jonas-Approved!
Actress Priyanka Chopra is the latest celeb to delve into the beauty industry by releasing Anomaly, a line of haircare products — but Chopra's collection aims to do more than just give you shiny, manageable strands, as the star insisted every item be eco-friendly.
"After having used almost every product of every line, I did find that the fashion and beauty industry needs to take responsibility," she explained of brands creating too much waste. "Especially the fact that our generation is the one that's going to be responsible for where the earth is right now. Sustainability is very important to me."
Article continues below advertisement
"We made our packaging with 100% recycled trash from oceans and landfills, and it's still recyclable. The walls [on the bottle] are much thinner than anything else you'll see on the aisle," she noted. "That helps us spending a lot less on the packaging, which is what most [companies] spend a lot on.
"Our cap of the bottle, for example, is just three cents. Because we spend so little on the packaging, we have a lot more money to be able to play with the formula."
Article continues below advertisement
Another important factor for the Quantico star was the price point, as she recalled never being able to purchase high-end products while growing up. "As a 15-year-old, when I used to go to Walmart or Target to buy shampoos, my hair was down to my waist, crazy and had a mind of its own," she shared. "All the good stuff, I couldn't afford. It was just so expensive."
That's why every item in her 8-piece collection — which consists of shampoos, conditioners, masques and more — is just $5.99! 
The actress played a role in the development of the products, even choosing a gender-neutral scent. "It was so important to me that this feels unisex. It's fresh and clean," she claimed. "It doesn't point towards the stereotypes of gender at all. It's just brilliant."
The line just released on February 1 at Target stores and online, but the actress' hubby Nick Jonas already got his hands on a coveted bottle.
"My husband tried it. I don't have enough to give to my family yet," she admitted. "My mom was like, 'Why don't I have it?' I said, 'Just take it from my bathroom!' Because she's here quarantining with me at the moment. But I don't even have enough myself!"
Chopra talked to PEOPLE about her new venture.