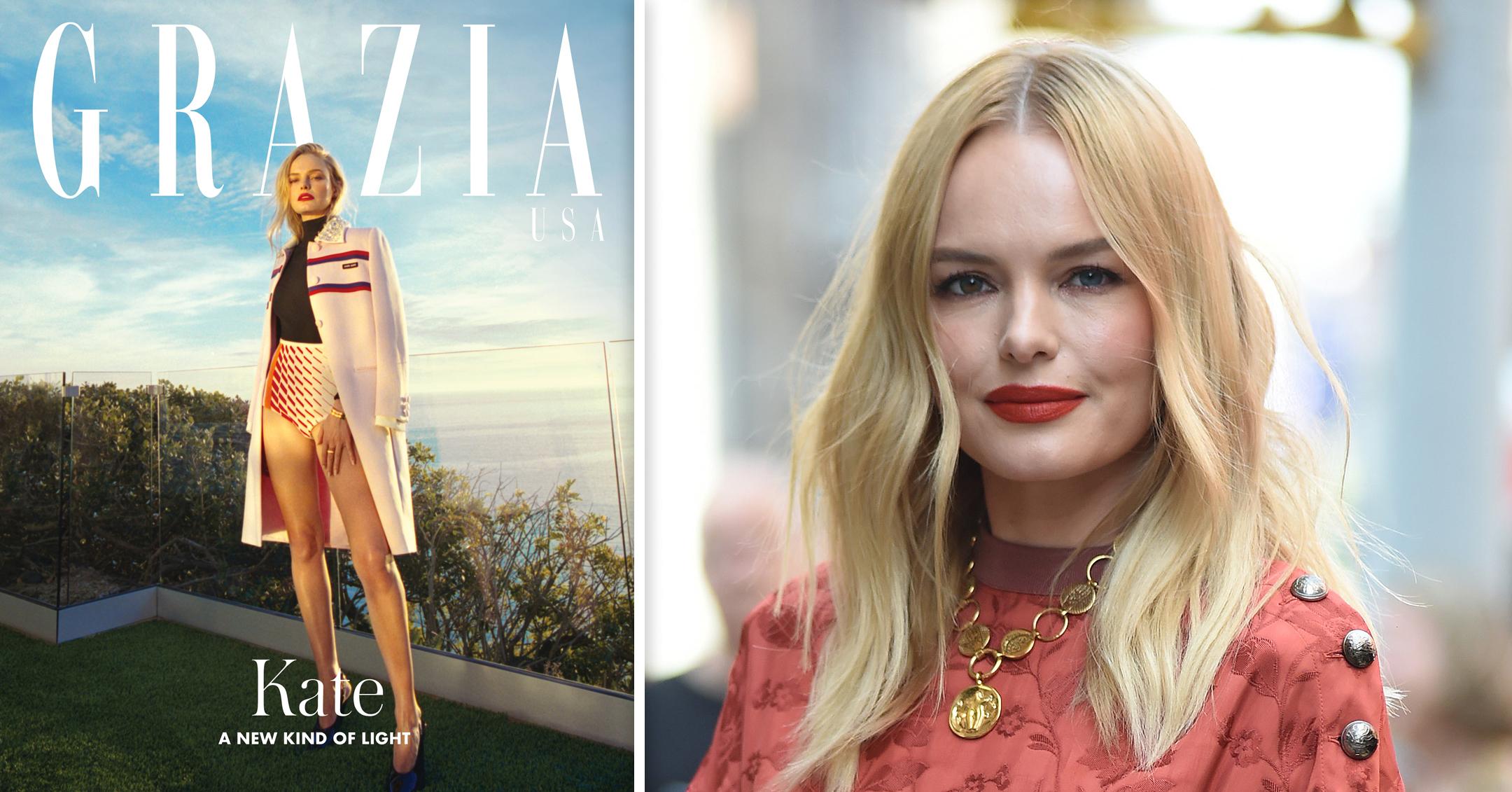 Kate Bosworth Has Finally Learned How To Let Her Guard Down — Even If It Took 'A Hell Lot Of Courage To Be Vulnerable'
Even though Kate Bosworth is a big wig in Hollywood, the blonde beauty had to learn how to connect with her feelings over time.
"Because I'm an only child … there has always been this kind of familiarity with loneliness … I was very shy and a little bit embarrassed to be honest and say, 'I need help. I don't know what I'm doing' … Now, being on the other side of that, it's like, no, you have to ask for help," the 38-year-old told Grazia.
Article continues below advertisement
She added, "It takes a hell of a lot of courage to be vulnerable. One cannot exist without the other, and I love that. Every time I think, 'Man, I'm about to write an article, or play a role, or produce a project where I feel really vulnerable,' I always think the possibilities on the other side of that are so amazing."
The Blue Crush alum — who, in a world-first, appeared on the cover of Grazia USA and Grazia Italy at the same time — also discussed her new project, Kind.EST, which she launched in April 2020. "I never had the appropriate time set aside for it, but all the sudden I thought, 'Well, if ever there's a time, I should really do this now,'" she said.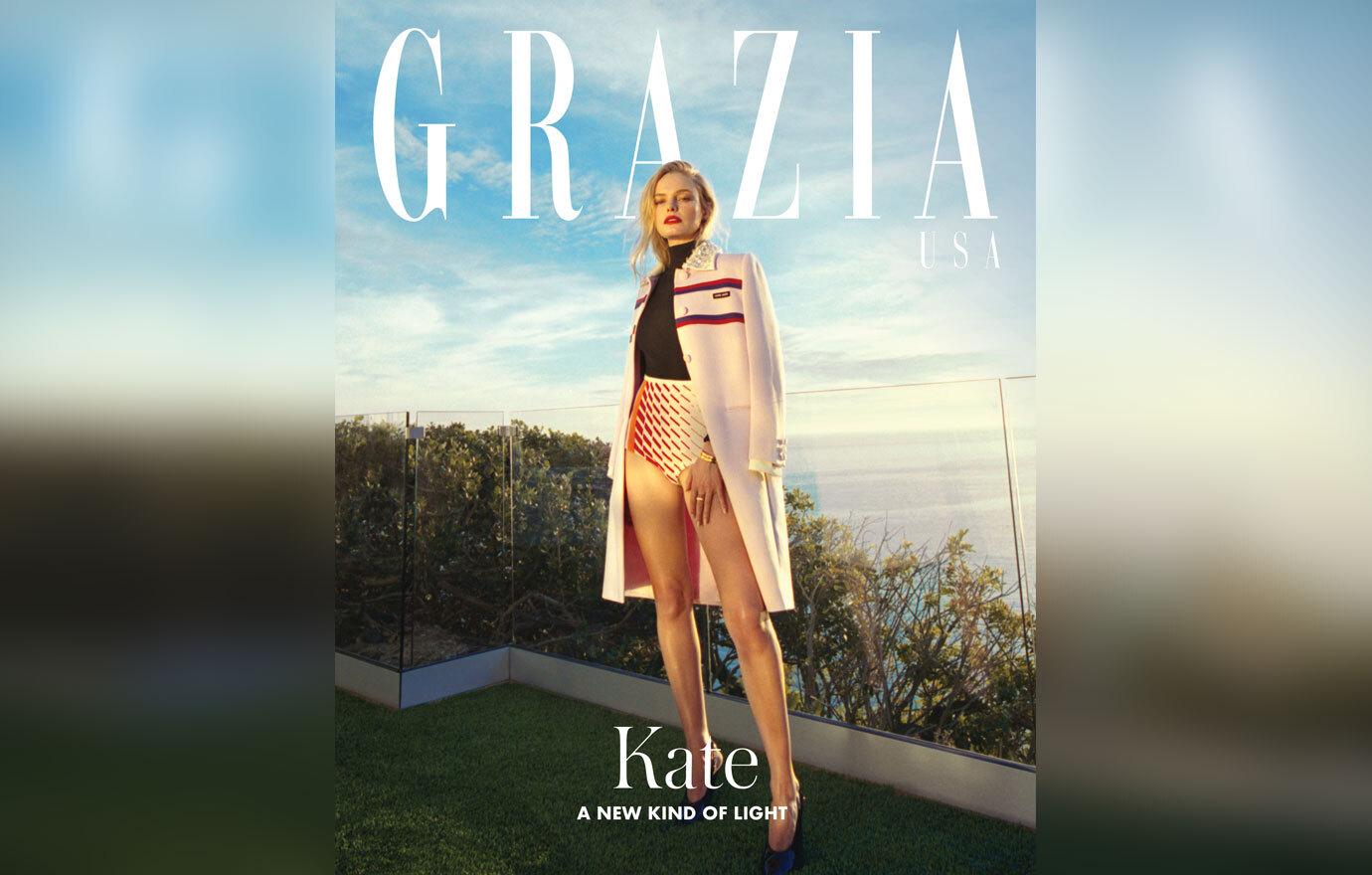 Article continues below advertisement
"We couldn't sit around and watch a year pass by and press pause," she said. "I think that there was an incredible opportunity this year to move inward and a huge opportunity for growth."
"I think a lot of people see public figures and they think there must be a team of people behind the curtain, but every word is written by me, every photo is taken from me … It really is self-expression," she explained of her new platform, adding that she doesn't "have a two-year plan" just yet.
Bosworth, who is married to Michael Polish, is also planning on taking on more diverse projects with their company, Make Pictures Productions, which they formed four years ago.
"I purposely wanted to be involved in every stage, so I could say be in these rooms and be more involved in the decision making of the stories that we see and consume," she noted. "Imagine the number of scripts and projects that never came to fruition because we don't have the gender equality or the diversity that we need to be able to tell the stories that are going to connect in a real way with our world."
Most recently, the actress starred in Bring on the Dancing Horses, which she wrote, financed and produced alongside her hubby.
"He looked at me and was like, 'Oh my god, this character would be so much cooler if it would be you as a woman. What am I even thinking?!' It was such a lightbulb moment for him," she explained. "We thought, 'What would happen if we took the western genre, which is predominantly male led, [as our starting point]?'"
"There's a lot of innate western qualities in both him and me," she added. "We really thrive on breaking boundaries, [asking] 'What's just beyond? What's out there?' I think that's so much of what connects us deeply 'cause you have someone who's saying, 'Let's take that leap."