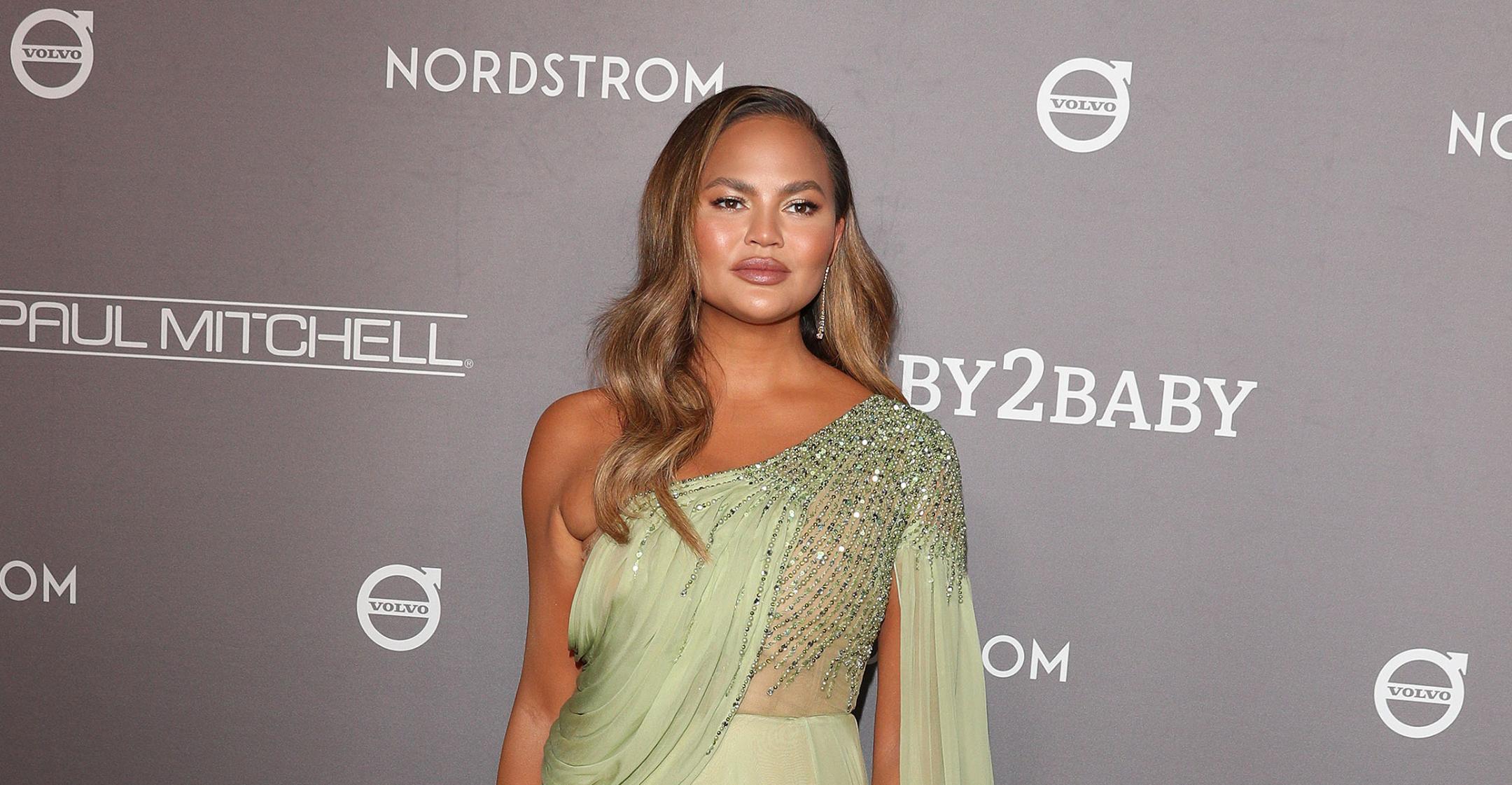 'Love Yourself': Candid Chrissy Teigen Proudly Displays Her Scars From Endometriosis Surgery — See The Photo
Staying strong. On February 14, the always candid Chrissy Teigen posted a naked mirror selfie to show off her scars and remind everyone that they should always put themselves first.
"Happy Valentine's Day. Love yourself!" she captioned her Instagram Story alongside a band-aid emoji. "B**ch has been throuuugh it."
Article continues below advertisement
The model's photo displayed scars and bandages near her hips, as she underwent surgery for endometriosis earlier this year. She also covered up her chest, but let the scars from her breast implant removal show.
"Usually I'm really good after [surgery]. This one's a toughie," she admitted afterwards. "My whole belly got numbed. It's gonna be numb for like, a couple days. Couple of the next days, hopefully they'll stay that way."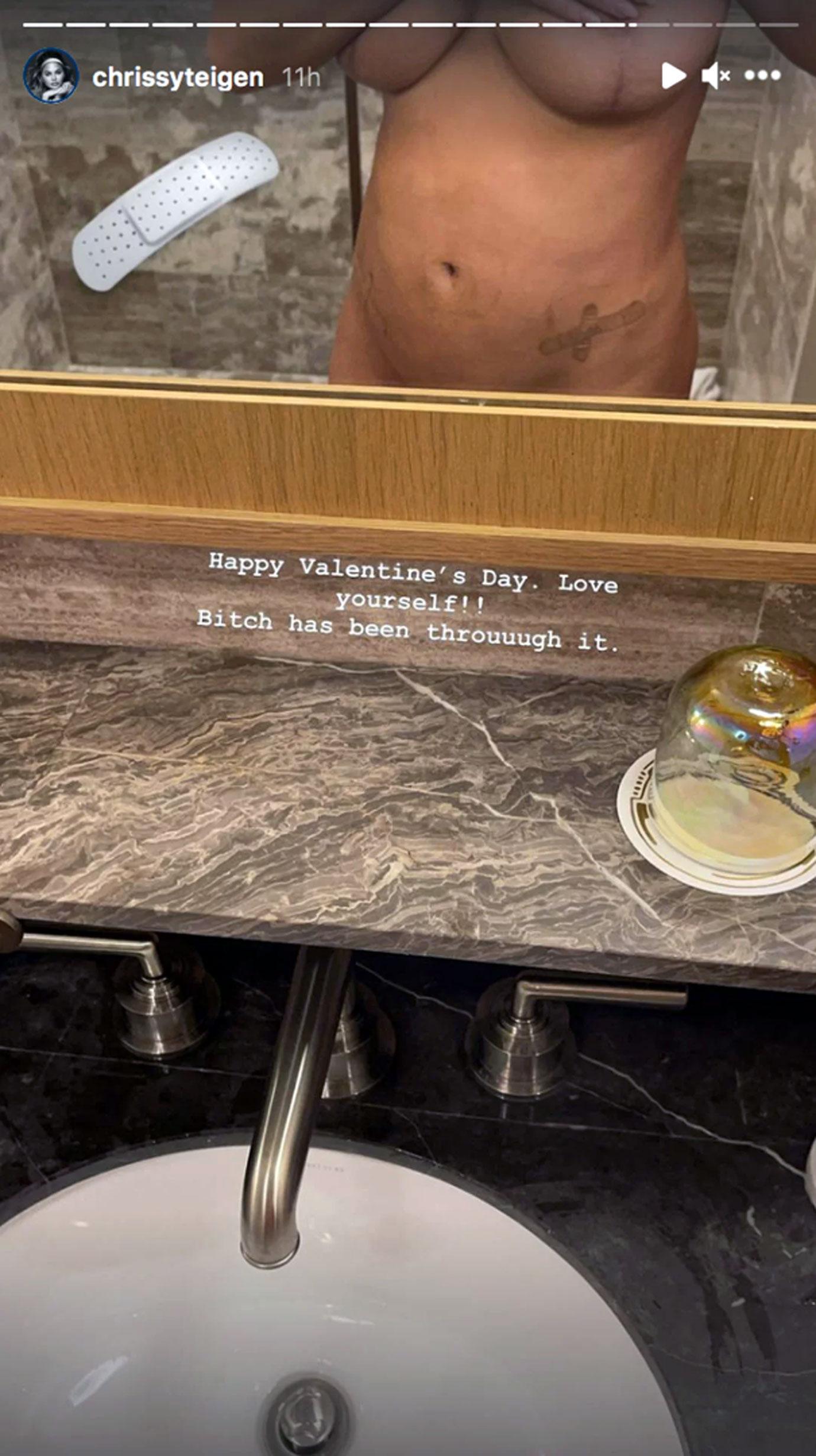 Article continues below advertisement
Teigen continued to update fans throughout her recovery process, admitting that it hurt just to cough, but she noted that the pain she was feeling wasn't nearly as bad as "the contractions and the pain" she endured from endometriosis.

Her surgery came at a stressful time, as it coincided with the week she was scheduled to give birth to her and husband John Legend's third child, Jack. However, the pair lost the baby, and Teigen had a stillbirth in September.
"I truly feel kicks in my belly, but it's not phantom," the Cravings author revealed on Twitter while preparing for endometriosis surgery. "...the period feeling this month is exactly like baby kicks."

The star's third pregnancy had been a difficult one, as she was put on a two-week bed rest. Shortly after, she was hospitalized due to excessive bleeding, and after a few days, she learned that the baby wouldn't make it.
Article continues below advertisement
"He just wouldn't survive this, and if it went on any longer, I might not either," she explained in an emotional piece on Medium. "We had tried bags and bags of blood transfusions, every single one going right through me like we hadn't done anything at all. Late one night, I was told it would be time to let go in the morning."
The Lip Sync Battle host also posted gut-wrenching photos from the hospital bed — and though some fans thought the brave move was too personal to publish, she wanted to share her story to help others heal.
"I cannot express how little I care that you hate the photos. How little I care that it's something you wouldn't have done. I lived it, I chose to do it, and more than anything, these photos aren't for anyone but the people who have lived this or are curious enough to wonder what something like this is like," she declared. "These photos are only for the people who need them. The thoughts of others do not matter to me."