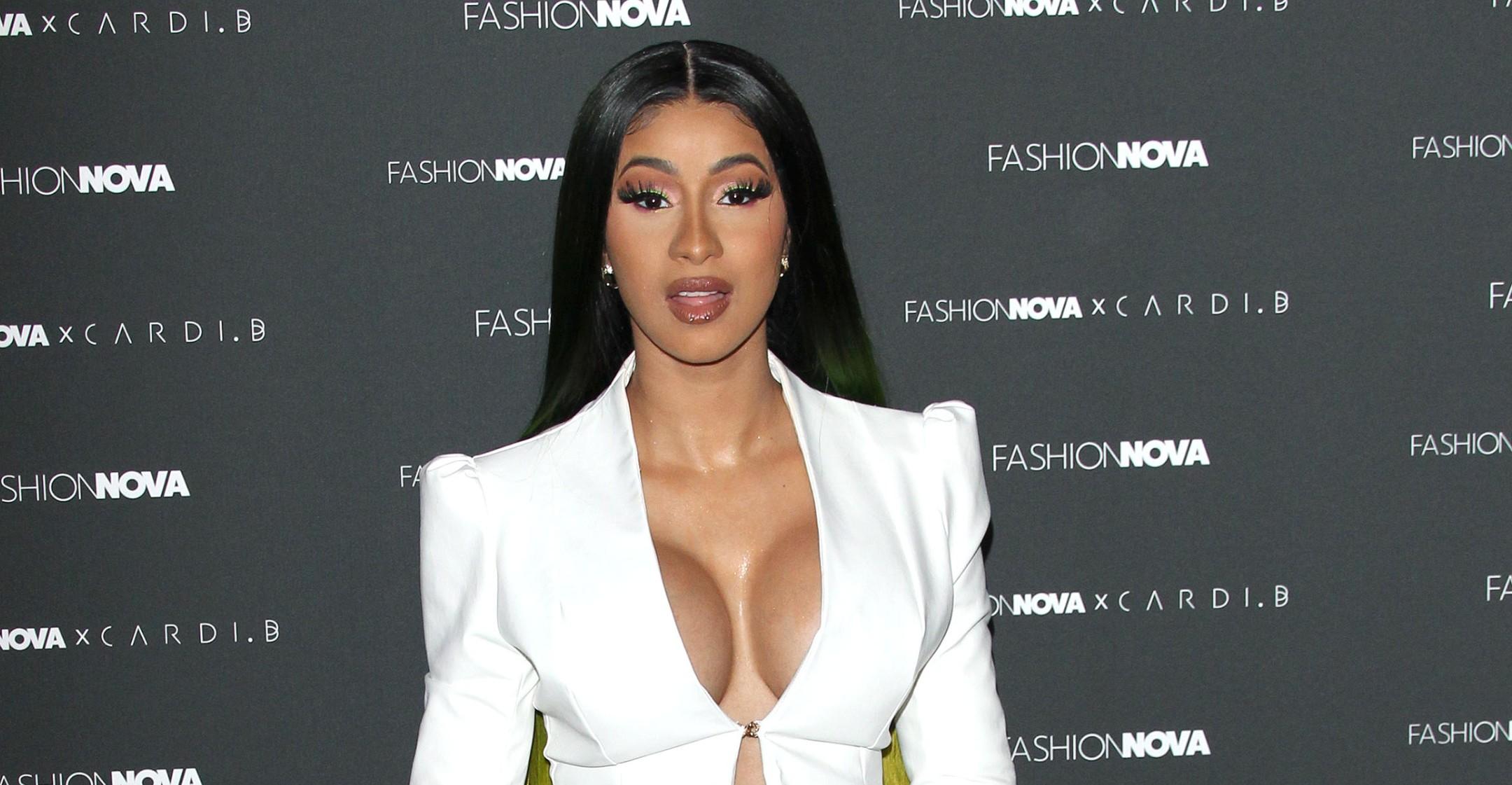 'I Feel Comfortable In My Skin': Cardi B Hits Back At Haters & Shows Off Makeup-Free Face — See Her Candid Post
Word to the wise: don't come for Cardi B! On February 9, the "Up" rapper lashed out at those who declared she looked "weird" without any makeup on.
The star took to Instagram and posted a video that showed off her bare face, captioning her post, "This is my face after wakin [sic] up 20 minutes ago, no filter, hair not brushed, lip chap all that. I never been afraid to show my real self."
Article continues below advertisement
Cardi then pointed out her imperfections while addressing those who were making negative comments towards her.
"Y'all take pictures or videos of me with no makeup while I'm in motion and be like, 'Oh, look at Cardi. She looks so weird without no makeup,'" she said. "This is me with no makeup, no filter. You can see all the little blemishes on my face."
She also noted how people have a tendency to insult women that are happy and successful in life.

"I feel good. Every time a b**ch is feeling good... when y'all see them doing so good, y'all be trying to put their confidence down. That don't work on me anymore," she declared. "I just want to let y'all that I feel comfortable in my skin. That I'm great. That I'm happy. My record is doing great."
Article continues below advertisement
"And just because you got so much hatred in your heart that when I do great, y'all want to put it down — you can't," she added. "I'm a stay on top with this face, with this natural face, makeup or not. A b**ch is doing good."
Her honest post caught the attention of multiple celebs who praised the star for her positivity.
"You look beautiful!" gushed singer Chloe Bailey, while Khloé Kardashian commented several heart emojis. Victoria's Secret stunner Sara Sampaio and singer Jordin Sparks left emojis of clapping hands.
"You are beautiful. People are tired and feel powerless. So many folks who don't feel as strong find gratification in hurting people who thrive in their own beautiful," explained actress Indya Moore in her comment. "I hate to see it, and also love to see this vulnerable moment."