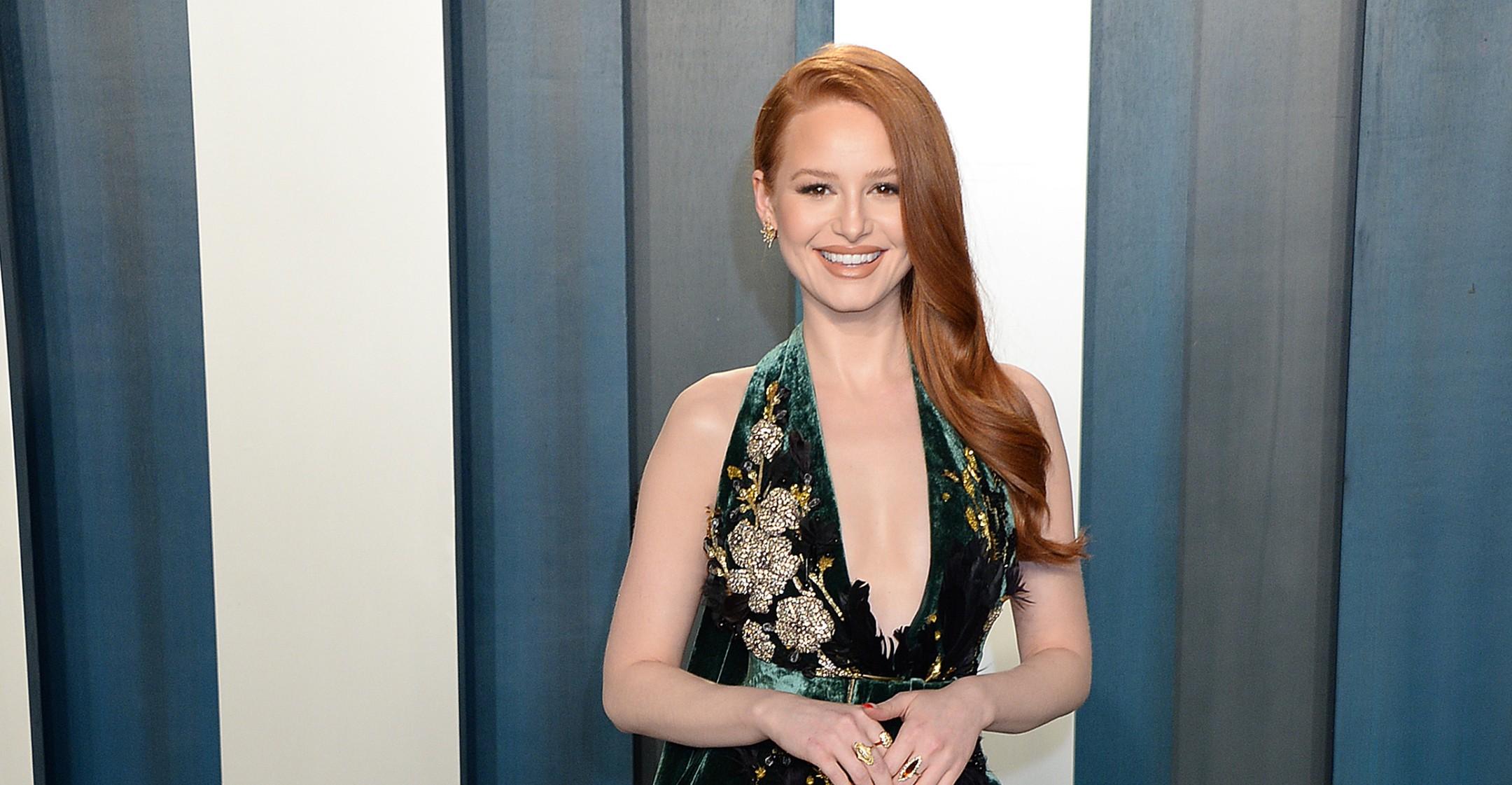 You're Not Alone: Even 'Riverdale' Star Madelaine Petsch Has A Therapist To Help Her Cope With Anxiety
Actress Madelaine Petsch and the majority of her gorgeous Riverdale costars were newcomers to Hollywood when they burst onto the scene with their hit teen drama in 2017. But even now, five seasons in, the red-headed beauty admits she still deals with daily anxiety.
"I don't allow myself to relax. My therapist was explaining this to me. I have this — it's not a childhood trauma — but it's a kind of trauma that basically makes you think you always have to be doing something," she explained in a recent interview. "So I feel like that's something I have to work on: allowing myself downtime."
Article continues below advertisement
The 26-year-old star revealed that the busier she is, "the less anxiety I have." So, when the pandemic hit, she was forced to deal with real life problems.
"I really bury myself in my work because I — this is maybe a little sad, but — because I want to be other people all the time. I want to bring other people to life," she confessed. "And quarantine for me was — is — like, 'Whoa, I'm really just Madelaine all the time right now.'"
To cope, her therapist recommended she spend 30 minutes of alone time each day — which for the CW star, was unimaginable. "Do you ever just sit alone by yourself? I don't even know what you're supposed to do with that time," she said. "I think the purpose is that you don't."

Petsch pondered what she could do with solo time. "I get a lot of anxiety leaving my apartment and going on walks alone," she said. "Maybe my first step will be not bringing my dog and genuinely just walking alone."
Article continues below advertisement
And though the Washington native may feel uncomfortable when she's left to just her inner thoughts, she's learned to stop taking other people's criticism to heart.
Since the actress portrays Riverdale's ruthless and troubled queen bee Cheryl Blossom, some fans channeled their hate for the character towards Petsch herself. "I was massively bullied online. People would call me a b**ch all the time," she recalled, admitting the cruel words lead to her "crying in bed every night."
Article continues below advertisement
She confided in experienced costar Luke Perry, who passed away in early 2019 from a sudden stroke. Petsch called the Beverly Hills, 90210 her "orcale."

"He was like, 'You're not a character we're supposed to like, and that means you're selling it so well that people think that must be who you are.'"
The negative comments became so bad that at one point, "I called up my team and was like, 'I love my job, but this is hard for me,'" she shared. "And one of my team members was like, "Maybe you should make a YouTube channel and show them how dumb and weird you are?'"
The suggestion ended up being successful, and she now has over six million subscribers.
Petsch still has her down days. In fact, the star admitted she had "a full-blown breakdown" right before she talked to Cosmopolitan. But with some help, she now knows she can get through it and recover.