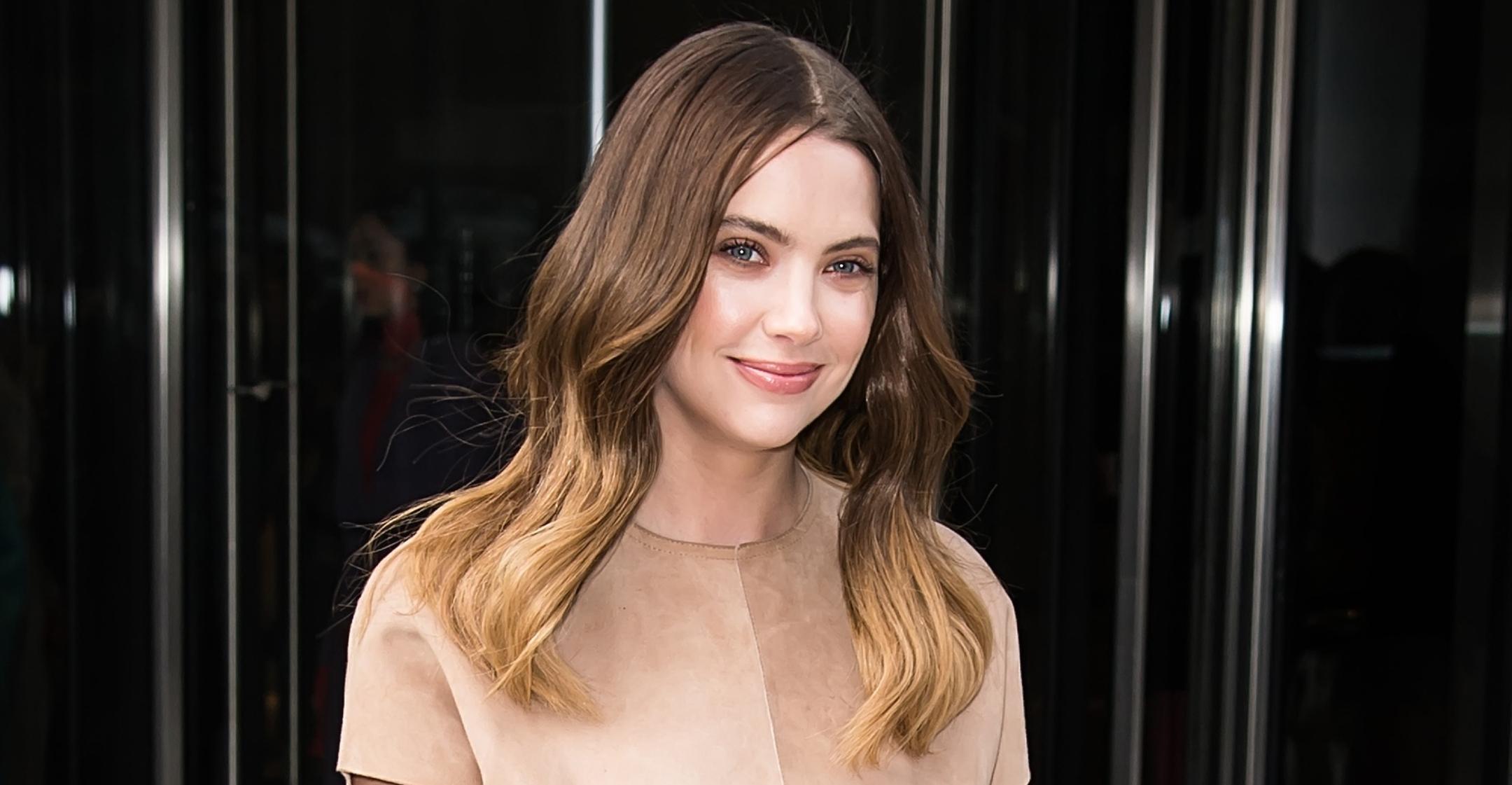 'Be Your True Self': 'Pretty Little Liars' Actress Ashley Benson Advocates For 'Acceptance' & Understanding
Actress Ashley Benson may be 31 years old, but she has no problem that fans still associate her with her role in the teen mystery-drama Pretty Little Liars.

The wildly popular show followed a group of high school students who become involved in endless disappearances, threats of blackmail, murders and more, but Benson credits the show for helping normalize same-sex relationships.
Article continues below advertisement
"I'm not quite sure how many shows had that before ours," she acknowledged. "[It's important], especially in this day and age, to just be your true self and not feel judged by how your heart feels and by who you are as a human being, and who your soul connects with. I certainly feel that way about myself. It's who I connect with."

The sentiment is something Benson lives and breathes: the private star dated model Cara Delevingne for two years before they split last spring.
"It's not about a gender or anything like that. And I think that's really important for people to understand. There is no reason that somebody should get bullied or talked about or shut off for who they love," she shared. "I think acceptance right now is everything, and the more we can educate people about these topics, the better it will become for everyone."
Article continues below advertisement
Being accepted and feeling confident is something the Hollywood star struggled with growing up, as her peers at school would taunt her for her budding acting career.

"Kids can be mean and jealous," she recalled. "At the time, it wasn't cool to be on TV. Every week, I was working on commercials and all the kids would see me. I got bullied and hated it."
Article continues below advertisement
"But I was really proud, and it made me more determined to get on a TV show," she noted. "My parents said if I did, I could be home-schooled. So I tried and tried and tried, and when I did, it was the best day of my life."

The blonde babe landed a role on a soap opera and then a part in the series Eastwick — but the latter was short-lived and canceled after one season. However, there was a silver lining: a mere week later, she was in Canada to film Pretty Little Liars, the show that changed her life.
"I thought it would be a successful show, but you never know," she said of the series, which ran for seven seasons, ending in 2017. "So for it to become what it was was crazy!"

Benson opened up to Cosmo UK.