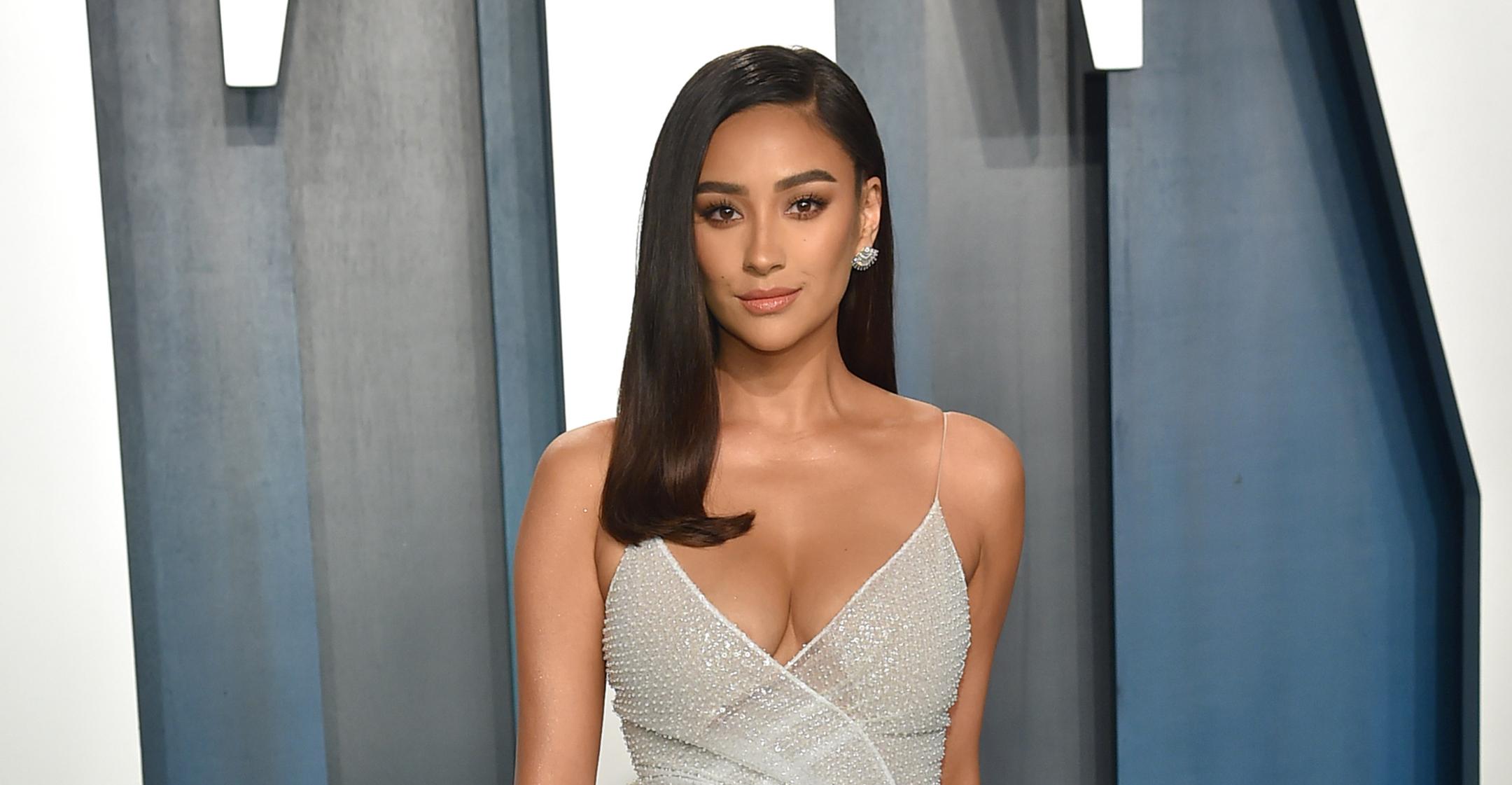 'It Took A Toll On Me': After Her Own Experience, Shay Mitchell Wants To 'Normalize' Talking About Prenatal Depression
Actress Shay Mitchell isn't sugarcoating her pregnancy experience. The Pretty Little Liars star and boyfriend Matte Babel welcomed their first child, daughter Atlas, in October 2019, and though the actress felt "so blessed" for the "majority" of the nine months, "the parts I didn't like, I'm like 'Oh man, wow.'"

"I'm going to be honest and say it. I want [Atlas to have] a sibling so bad, but I don't want to go through pregnancy again," she confessed on Katie Lowes' "Katie's Crib" podcast. "I wasn't that beaming goddess that absolutely loved it. I don't want to do it again because it took a toll on me mentally."
Article continues below advertisement
Mitchell revealed she struggled with prenatal depression — a disorder she wasn't familiar with.

"I only knew postpartum so I was preparing myself for that. But then when I was upset and not feeling my best during, I was like, 'Wait what's this? Nobody talked about this. I should be so happy right now,'" she recalled. "So I'm nervous to go back into it for that again. However, I feel like if I'm home and I can be comfortable and I don't put the pressure on myself, I'll be more at ease."
Article continues below advertisement
The Hollywood star admitted that her symptoms "came as a shock" since she didn't know anyone who experienced depression during a pregnancy. "I thought I was going out of my mind and questioned why nobody ever talked to me about this phase," she said. "The isolation and anxiety I experienced was crippling."
"I've been fortunate since sharing the news of my pregnancy to have some amazing conversations with other pregnant women and moms and know that all these feelings are 'normal,' so now we just need to normalize them by discussing more openly!" she added.

This isn't the first occasion that Mitchell has advocated for talking about personal struggles. In 2019, she revealed that she once had a miscarriage. The experience gave her so much anxiety that when she found out she was pregnant with Atlas, she didn't tell anyone other than her and Matt's immediate family.
"I wanted to be sure that this second pregnancy would be viable before shouting it from the rooftops, so I hid it for nearly six months and became very antisocial," she confessed. "Usually, I'm incredibly active and outgoing, but instead, I mainly stayed home to avoid stares and questions. I was extremely lonely."