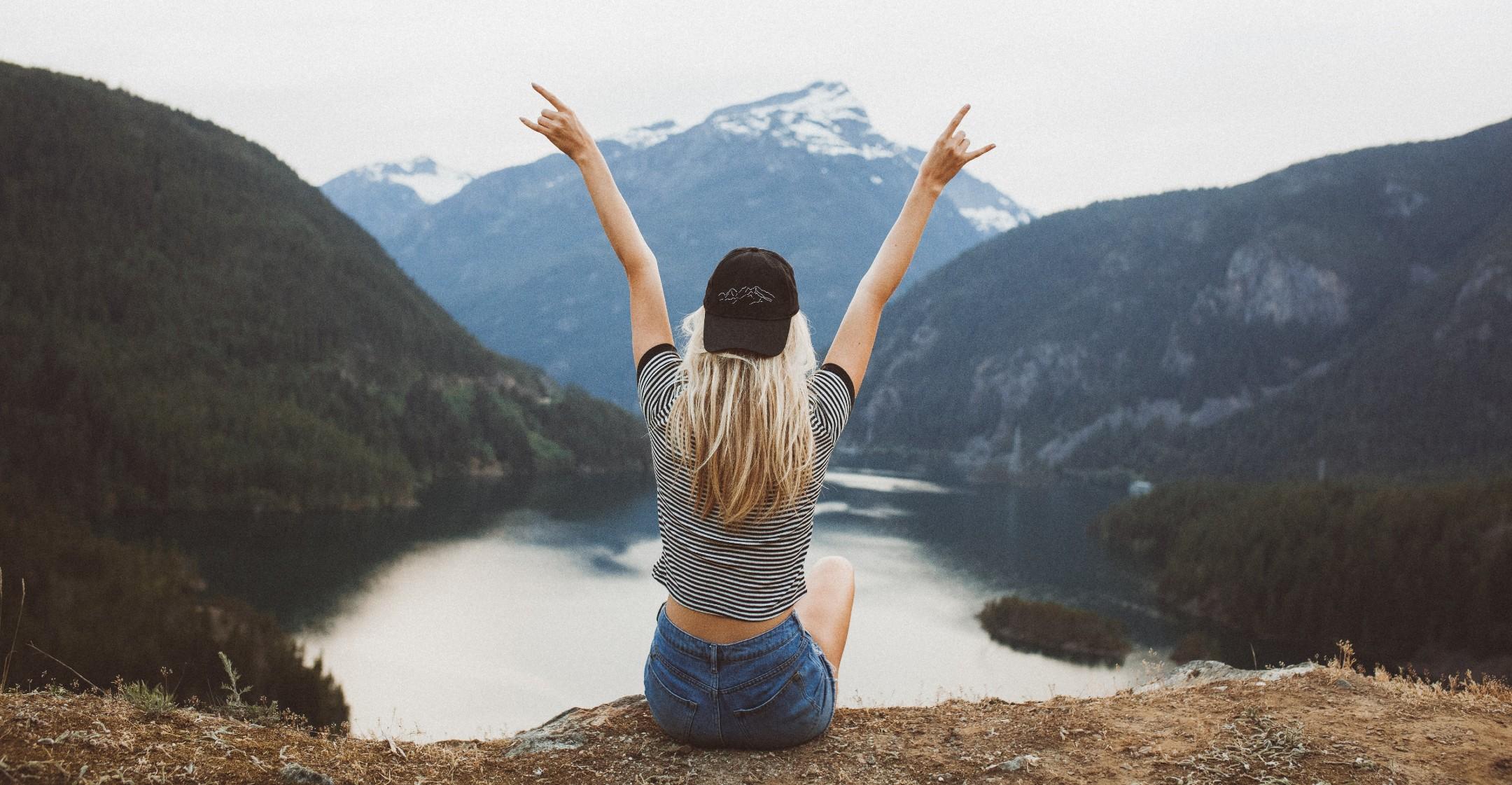 A Foolproof Guide To Beating Stress And Boosting Happiness
Call it anxiety overload. According to a recent Gallup report, 55 percent of Americans admit to feeling stress and worrying "a lot of the day." Meanwhile, another study showed that an alarming 77 percent of the population has experienced stress-related physical symptoms – commonly defined as "physical, mental, or emotional strain or tension."
"Stress is a direct result of negative emotions that are out of control," stress consultant and life coach Elaine Sanders explained. "It doesn't matter what triggers those emotions – whether [it's] pressure from a superior, a difficult colleague or time pressure."
Article continues below advertisement
As our lives get busier and more demanding, it's become even more important to take some "me" time – and for that, there's really no better tool than meditation. "Practicing mediation may reduce blood pressure, anxiety and depression, and insomnia," according to the National Institutes for Health.
Indeed, just 10 minutes a day can make a huge difference. Luckily, apps like Headspace, Calm and Mindfulness make it easy to start – and stick to – a daily practice.
"Begin your day with intention – start every new task with intention, start every interaction with intention," Sanders advised. "Don't let a negative emotion run off with you blindly."
Taking a break from technology is also crucial. Studies show that 90 percent of Americans use their devices for two or more hours each day. And though tech can make our lives easier, it can also make us more anxious, stressed and depressed by draining our creativity and keeping us from meaningful social interactions.
Article continues below advertisement
"Alarmingly, most Americans admit they're addicted to their mobile phones," health advocate and syndicated columnist Dr. Nina Radcliff shared. "The near-universal access to digital technology, at all ages, is transforming us in ways that can have negative effects on physical and mental health, neurological development and personal relationships, not to mention safety on our roads and sidewalks."
Fortunately, there are all sorts of easy ways to disconnect, whether it's hanging out with friends, exercising, enjoying the great outdoors or simply soaking in a relaxing bath. But however you choose to distress and unwind, there's one important thing to remember: It's pointless to lose sleep and worry about things that are out of your control.
"Change what you can," Paul J. Rosch, M.D., chairman of the board of the American Institute of Stress, suggested, "and stop fretting over what you can't."
Beat back stress with the following mood-boosting smoothies — all you have to do is toss the ingredients together and blend!
Article continues below advertisement
1. Stress-Relieving Green Smoothie
Spinach and avocado work as natural anxiety busters.
Ingredients:
2 cups fresh spinach
½ cup full-fat plain Greek yogurt
½ medium avocado
1 frozen medium banana
¾ cup unsweetened almond milk
½ tsp ground cinnamon
1/8 tsp ground turmeric
1/8 tsp ground nutmeg
2. Serenity Smoothie
This creamy drink can be eaten with a spoon, which makes it feel like a decadent indulgence.
Ingredients:
3 tbsp chia seeds
2 cups water
½ avocado
2 bananas
4 dates
2 tbsp cacao powder
2 tbsp almond butter
3. Anti-Stress Minty Avocado Smoothie
Chock-full of B vitamins, this refreshing dairy-free drink is just what the doctor ordered.
Ingredients:
8 fresh mint leaves
½ avocado
½ cup fresh fennel
½ cup fresh or frozen pineapple
1-2 cups water, for desired consistency