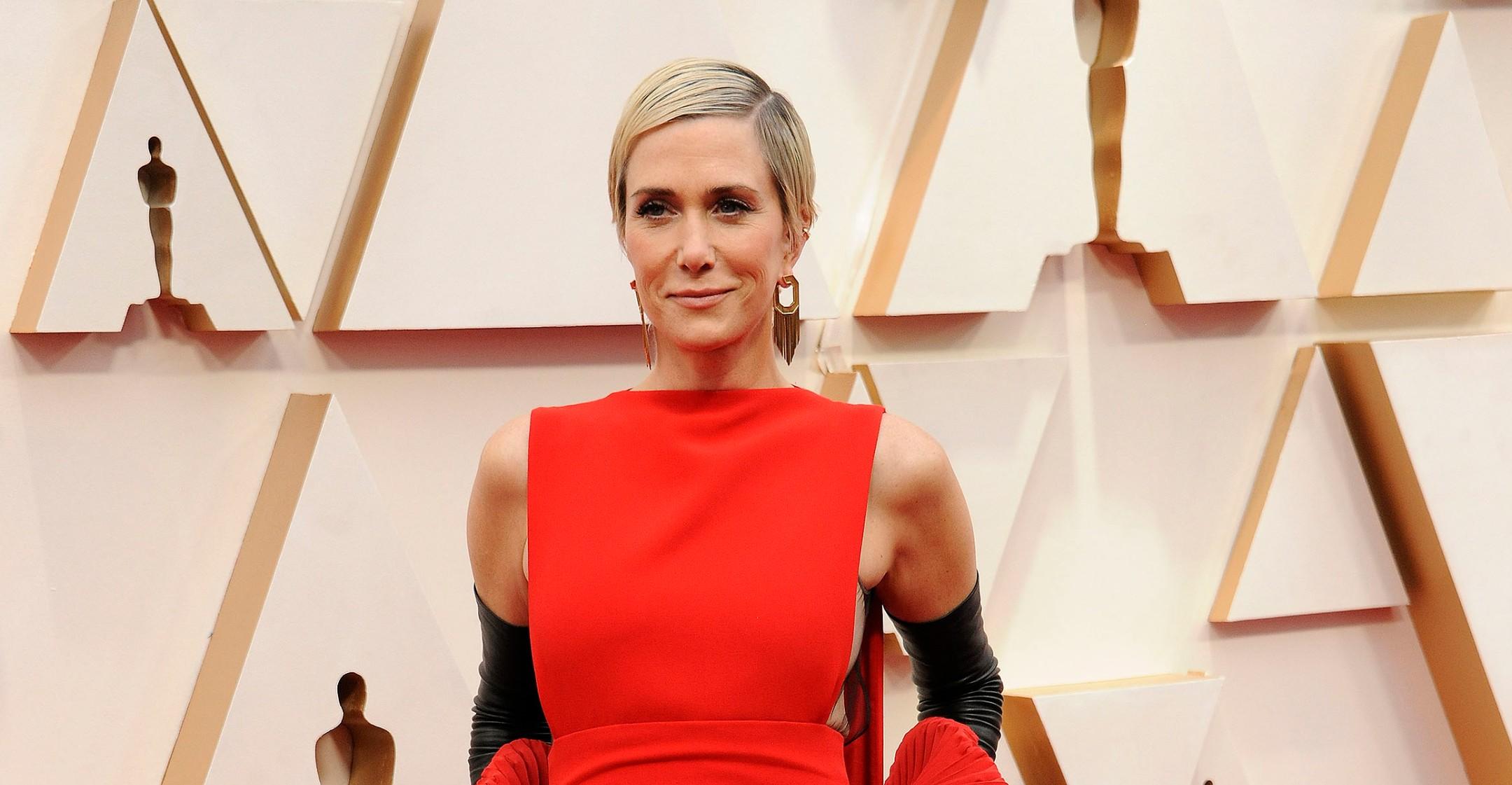 'I Go Outside And Sit On The Curb': Kristen Wiig Admits She Sometimes Needs A Break From Watching Her Twins
Spending quality time with your kids is usually an opportunity busy celeb parents relish in, but now that everyone's stuck at home, Kristen Wiig confessed that looking after her and husband Avi Rothman's 15-month-old twins can be mentally and physically exhausting!

The actress was chatting with James Corden on his late night show when he asked about her new daily routine.
Article continues below advertisement
"I have the greatest respect for anybody who has twins in their house," Corden expressed. "Do you ever get a break?"
"I go outside and sit on the curb sometimes," Wiig laughed. "Because I'm afraid, I don't wanna go on a full walk because then sometimes I feel like, 'Oh, I should be there.' But I need to get out, so I sit on the curb. Or just walk around in the driveway..."
"A walk really helps," she declared. "But then when you're in the house, you're like, 'I can't be saved.'"
That being said, the comedian is actually grateful that her work schedule has slowed down during the pandemic. "There's something really nice about just being home with them all the time," she shared. But they're really young right now, so I feel like I have that as an advantage — they don't really know when I'm not there."
"It's really hard because I'm always convinced they'll forget who I am if I'm gone for a day," she joked. "I have looked at my children and been like, 'I am your mother.'"
When the entertainment industry does start picking up again, Wiig is determined to do her best to balance family time and her career, stating that her children will come first. "Obviously, some days I get more sleep than others, but it is what it is," she said of managing her calendar. "And it's frickin' awesome."

The Saturday Night Live alum welcomed the tots last year via surrogate, but it wasn't until this month that their names were seemingly revealed. In the end credits of her latest comedy, Barb & Star Go to Vista Del Mar, Wiig gives a special thanks to her loved ones, including "Luna & Shiloh," which many assumed were her kids — though the speculation hasn't been confirmed.