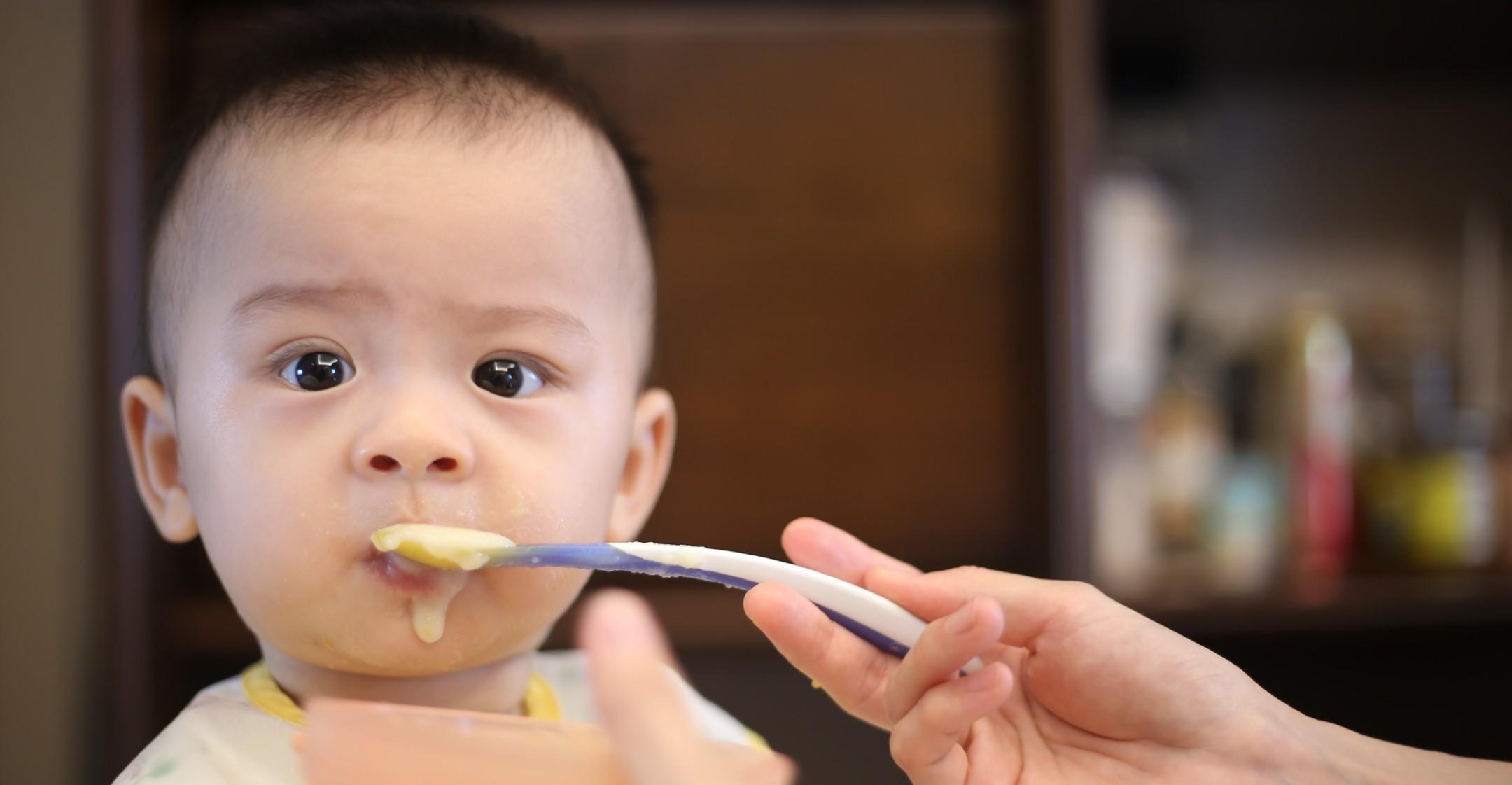 This Is Not Okay: Report Finds That Seven Brands of Baby Food Contain Arsenic, Mercury And Other Toxins
A cause for concern: despite labels on baby foods claiming to be safe, organic or healthy for your little one, a new study discovered that seven popular brands have released products that contain arsenic, heavy metals, lead and other dangerous toxins.
On February 4, the Subcommittee on Economic and Consumer Policy, which is within the U.S. House of Representatives, released a report that stated the analyzed food contained 91 times the arsenic level, 177 times the lead level, 69 times the cadmium level and five times the mercury level than what's legally allowed in a standard bottle of water.
Article continues below advertisement
The companies mentioned were Beech-Nut, Hain, Earth's Best Organic, Gerber, HappyBABY, Walmart's Parent's Choice and Sprout Organic Foods. Tested products included cereals, snack puffs and juices.
The report noted that the first four companies mentioned above responded to the Subcommittee's request by submitting their own testing policies and results.
However, Walmart, Campbell and Sprout Organic Foods would not hand over their internal testing, which according to the Subcommittee, is "greatly" concerning, as the refusal hints they "might be obscuring the presence of even higher levels of toxic heavy metals" than the original report claimed.
Needless to say, the toxins can be detrimental to an infant's mental and physical health, with the report stating, "Children's exposure to toxic heavy metals causes permanent decreases in IQ, diminished future economic productivity and increased risk of future criminal and antisocial behavior."
"The fact that babies are small, have other developing organ systems, and absorb more of the heavy metals than adults, exacerbates their risk from exposure to heavy metals," the report continued, noting that the toxins can even lead to permanent "brain damage."
In light of the frightening findings, it's been requested that internal testing takes place more frequently. In addition, it was suggested that brands must include the details of reported toxin levels on their product labels, and eventually, they should remove the toxins all together.
It also asked for the FDA to officially set out guidelines when it comes to toxicity levels in baby foods, as no mandate is currently in place.