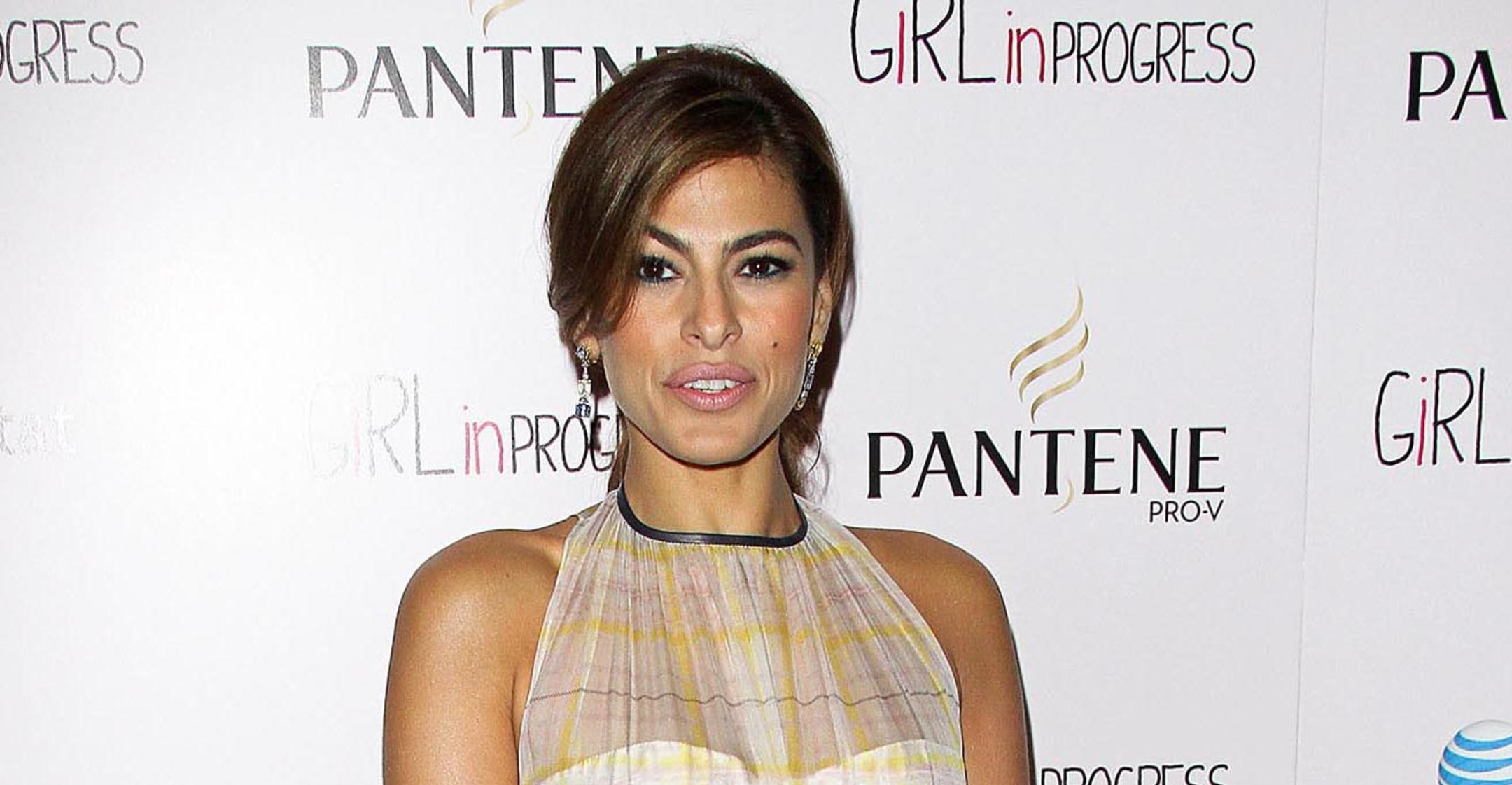 Real Talk: Eva Mendes Admits 'It's Challenging' To Be In 'Full On Mom Mode' Every Day During The Pandemic
Even celebrities are struggling to adapt to homeschooling and the new normal amid the pandemic. On February 15, actress Eva Mendes admitted it hasn't been easy to look after her and Ryan Gosling's daughters, Esmeralda, 6, and Amada, 4, every minute of the day.

"Full on Mom mode. I've graduated from my man's sweats to a robe. All day," she captioned her Instagram. "File under: stopped caring for now. (And anyone else out there go horse-like on selfie mode?)"
Article continues below advertisement
"These days my kids are getting my full on attention," the mom-of-two continued. "It's challenging for sure but they need me now more than ever."

Mendes then revealed she's turned to a handful of blogs for advice on how to cope and encouraged fellow troubled parents to do the same before tagging 10 helpful Instagram profiles.
Article continues below advertisement
Her candid confession was just her fourth social media post of 2021, as last month, one of her kids pointed out that while staying at home, she started spending too much time with her phone.

"I haven't posted lately because my little one told me I was on the phone too much," she explained. "I could tell she was taking it personally. And she's a kid, of course she'd take it personally. They take things personally unless we go out of our way to make it clear to them it's not personal."
Mendes and her little one then had a "good talk" where she apologized and "promised" the tot that she would be more mindful. "I realized that just because I'm always home with them doesn't mean I'm always present," she noted.

When the lockdown first started, the fashion designer declared she was experiencing "pandemic mom guilt," meaning she was allowing her kids to do whatever wacky idea they came up with.
And since she was so busy with her kids, she admitted that unlike some parents, she had yet to pick up a fun new hobby since she barely had any alone time. "I haven't become a master baker or a good cook during quarantine," she shared. "I haven't seen a gym in two months. I haven't written a novella. I've just been trying to be a fun mom and not lose my marbles."
Of course, she also has Gosling by her side to help out, though she prefers to keep that aspect of her life "private" — but she did state that he's a "wonderful" father to their two girls.