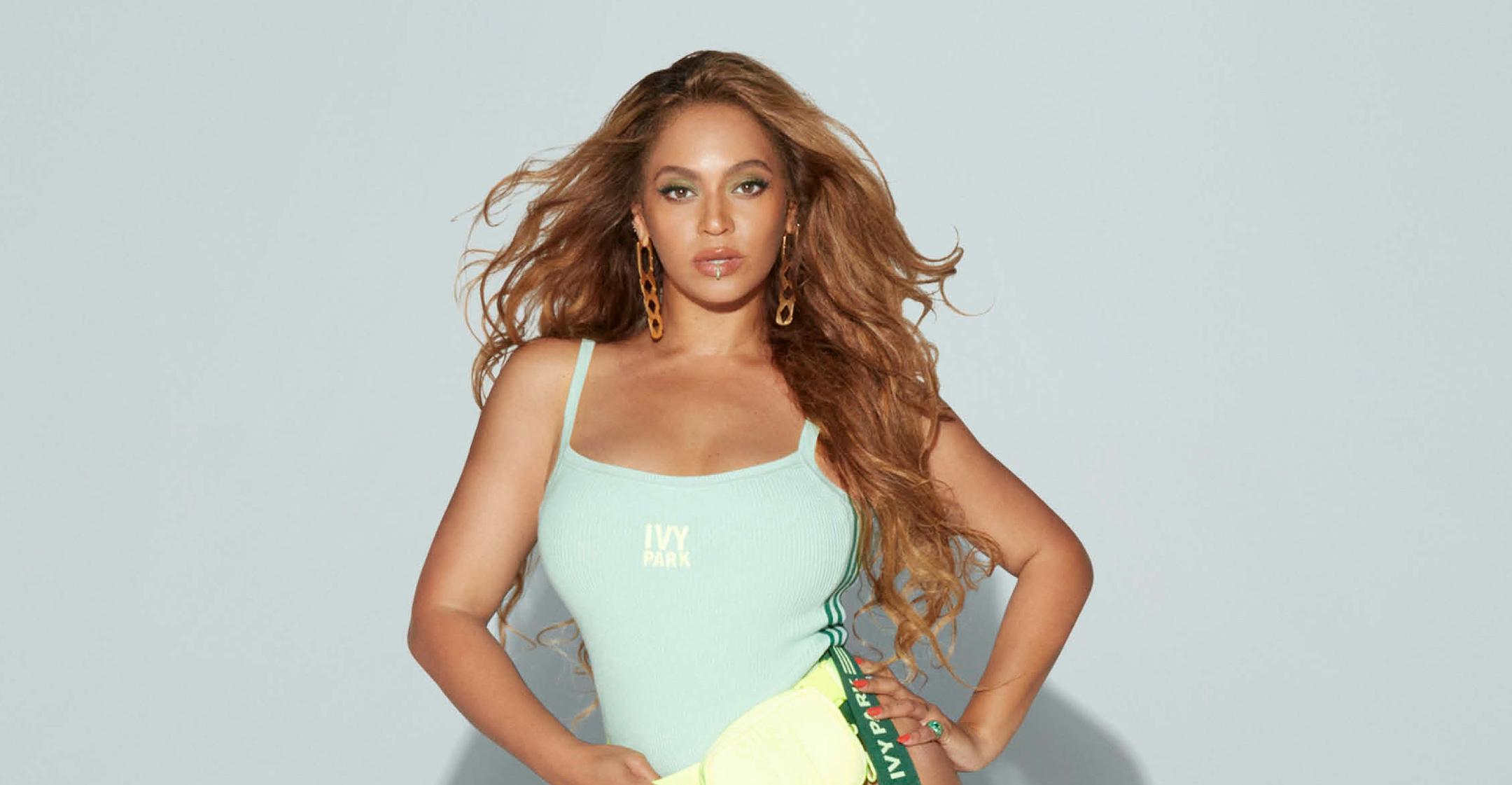 Work It, Girls! Beyoncé & Blue Ivy Show Off New Looks From New Adidas x Ivy Park Collection: Watch
Talk about a power duo! Blue Ivy Carter, 9, made her modeling debut alongside her mama, Beyoncé, in order to promote the new Adidas x Ivy Park collection, and it looks like the child will be a superstar in no time.
In the photos, the "Halo" songstress, 39, and Blue posed side-by-side in graphic puffer coats, matching loose bottoms and white kicks.
Article continues below advertisement
Blue also sported another look — a brown patterned top with latex pants — as she twirled around and held up two peace signs for the camera. For her part, the Grammy winner wore a matching Ivy Park ensemble, which showed off her toned tummy.
Beyoncé's mother, Tina Knowles Lawson, even gave a sweet shout-out to her granddaughter and explained how she wound up in the photos in the first place.
Article continues below advertisement
"My Beautiful grandbaby Blue Ivy looking like a little supermodel in her Ivy Park. Swing your hair Blue!!!!! She inserted herself into this shoot," Lawson captioned the cute clip on Instagram. "No she was not supposed to be in it! She was just hanging out and got dressed and I guess she said, 'I'm not gonna tell you what I could do I'm gonna show you.' I love that aggressive spirit My Blue Blue!!!!"
Of course, fans couldn't get enough of Blue's big moment. One person wrote, "She fit right in & stole the show!" while another echoed, "I love it. Blue is assertive already! She told us she's never seen a ceiling in her whole life. No limits for her ❤️." A third user added, "Fabulous!!! She's beautiful, smart and a go-getter! 🙌🏽👑💕!!!"
The Hollywood star has been teasing the bright and trendy collection on social media for the past few weeks. On February 14, Beyoncé sported a matching pink outfit while posing in a car. "ICY PARK 🧊 FEB 19 adidas.com FEB 20 select stores globally #adidasxIVYPARK #IVYPARK," she captioned the pictures.
The fashion designer also gifted the clothes to celebs such as Reese Witherspoon and Kerry Washington in the past few days.
Article continues below advertisement
If you want to get your hands on the collection, the "Icy Park" capsule collection drops at adidas.com on Friday, February 19, at 4 p.m. EST.