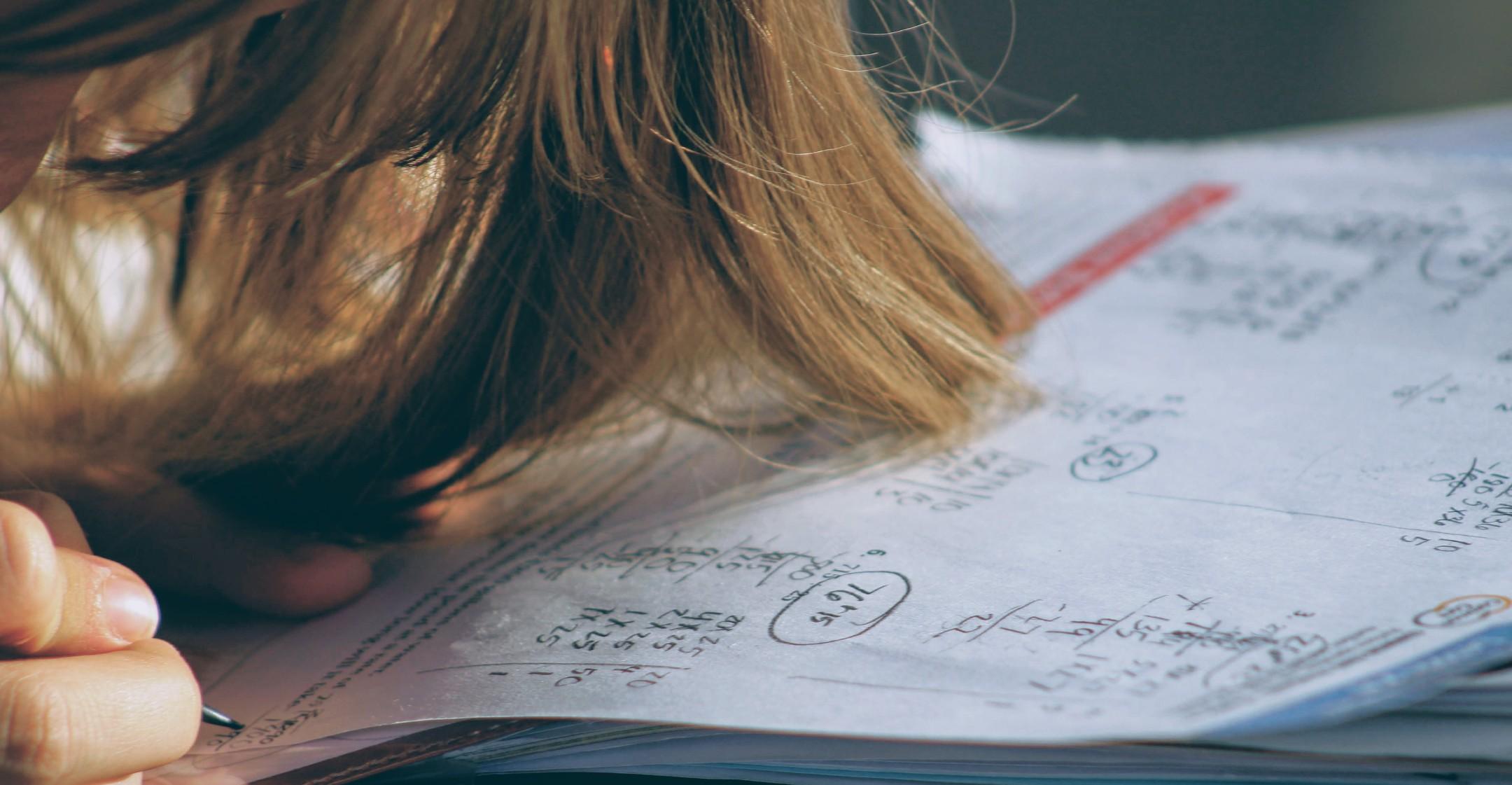 Struggling To Help Your Kids With Math Homework? Don't Worry, You're Not Alone!
It turns out that it's not just students who are struggling to adapt to learning from home amid the pandemic — parents of school-aged kids are also having trouble with the new setup.
In a survey of 2,000 American parents, 79 percent claimed they're still able to recall lessons they learned in school, but 70 percent admitted they found helping their kids with homework is much harder than when they did it on their own back in the day.
Article continues below advertisement
It was reported that 75 percent of participants could perform basic math equations in their head, but that same amount acknowledged they still use a calculator to confirm their mental work. In addition, adults found that they used mental math about five times per day.
Forty one percent of parents said they only remember the math techniques that they still utilize, while thirty nine percent confessed they don't use any math skills on a day-to-day basis.
The majority of parents (65%) claimed the math their kids are being taught seems harder than what they learned in school, though a little over half of that group pointed out that the tots were learning math in a different way than they had been taught.
The survey, which was conducted by OnePoll and commissioned by Photomath — a math homework assistance app — found that parents weren't fully confident when it came to helping their children with schoolwork. On average, kids ask for homework help five times per week, and when they do, 63 percent of parental couples will negotiate who has to help.
In fact, 85 percent of those couples wind up in an argument, and just over half of them will try to come up with an excuse as to why they can't be the one to help, claiming they're too busy with household chores or their own careers to provide assistance.
Additionally, two-thirds of parents admitted that the subjects that stressed them out during their school days still give them a headache today. That same percentage confessed they turn to Google in order to find a way to help their kids with schoolwork.