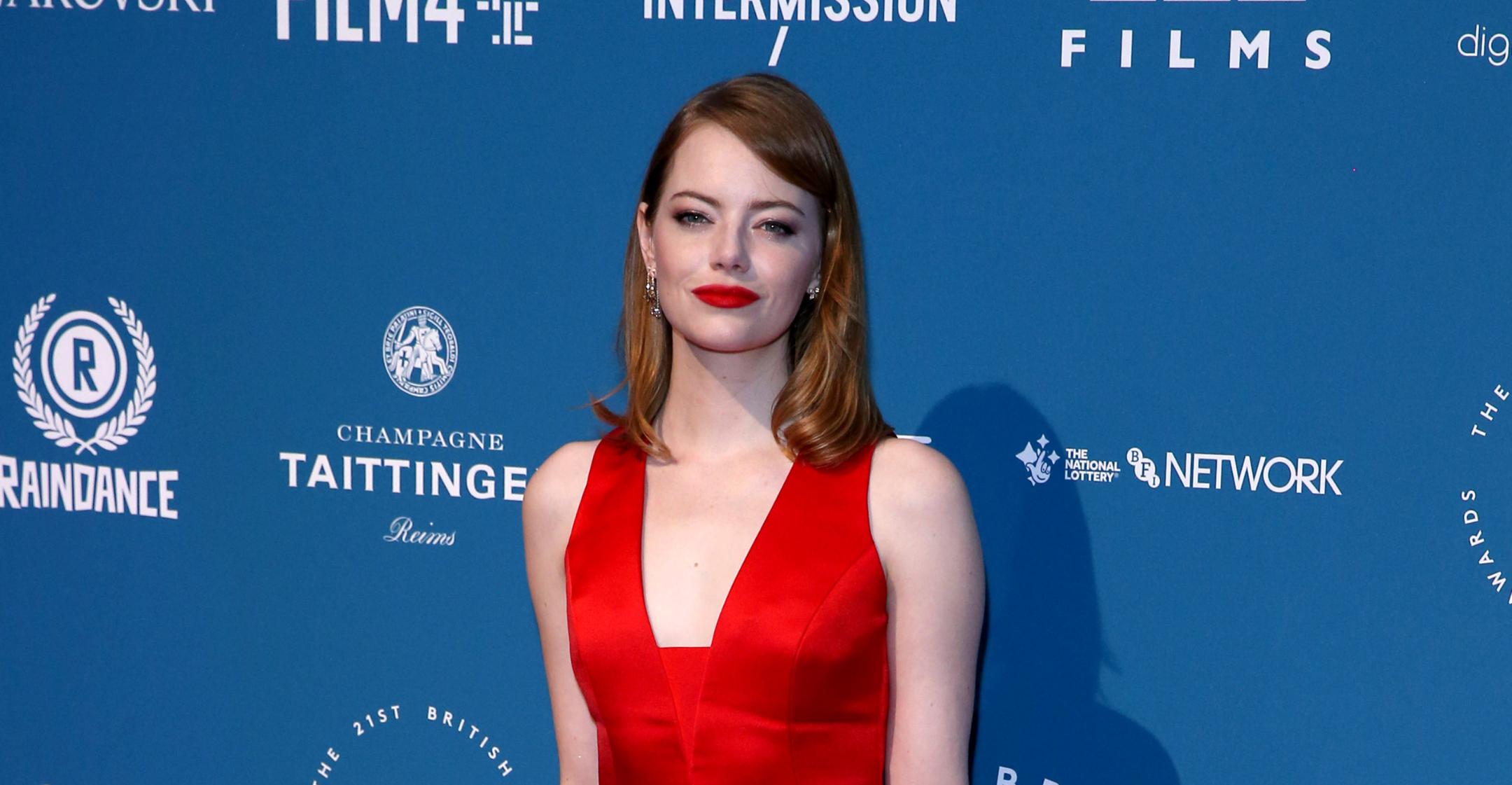 Emma Stone Is Bad To The Bone As Iconic Villain Cruella De Vil In The First Trailer For Disney's 'Cruella': Watch
There she is! On February 17, the first trailer for the highly anticipated film Cruella was released — and it didn't disappoint. Starring Emma Stone as the titular character, the live-action movie serves as an origin story for the villain from Disney's beloved 101 Dalmatians franchise.
The 90-second clip kicks off by showing Stone's character in her earlier years. "From the very beginning, I realized I saw the world differently than everyone else," Cruella De Vil says over the footage. "That didn't sit well with some people. But I wasn't for everyone."
Article continues below advertisement
"I guess they were always scared that I would be a psycho," she utters before unleashing an evil laugh. "But a new day brings new opportunities, and I was ready to make a statement." And that she does!

The character then makes a grand entrance into a fancy ball while wearing a white, hooded robe, but with a flick of her hand, it bursts into flames and reveals a red dress, as well as her iconic black-and-white hairstyle. "I am woman," the voiceover declares. "Hear me roar."
Article continues below advertisement
Set in London during the 1970s, the film follows the to-be villain as she tries to pursue her dreams of becoming a fashion designer — but several bumps along the way cause her to transform into her now infamous sinister self.
Other footage shows the character zipping through the streets in an old-fashioned car, watching a building burn and of course, sneering at a pack of barking Dalmatians. "I was born brilliant, born bad and a little bit mad," she says at the end.
In 2019, Stone dished on playing the Disney character and called the experience "pretty trippy. It's wild." She also clarified that the flick takes place before the 1996 animated movie, where the character was voiced by Glenn Close.
"I think she's obviously the GOAT," the La La Land star acknowledged of her predecessor, "but I also have just loved the cartoon for a really long time."
She added that the new movie leads De Vil "to where she becomes true greatness." Cruella, which also stars Emma Thompson and Dev Patel, is set to be released on May 28.