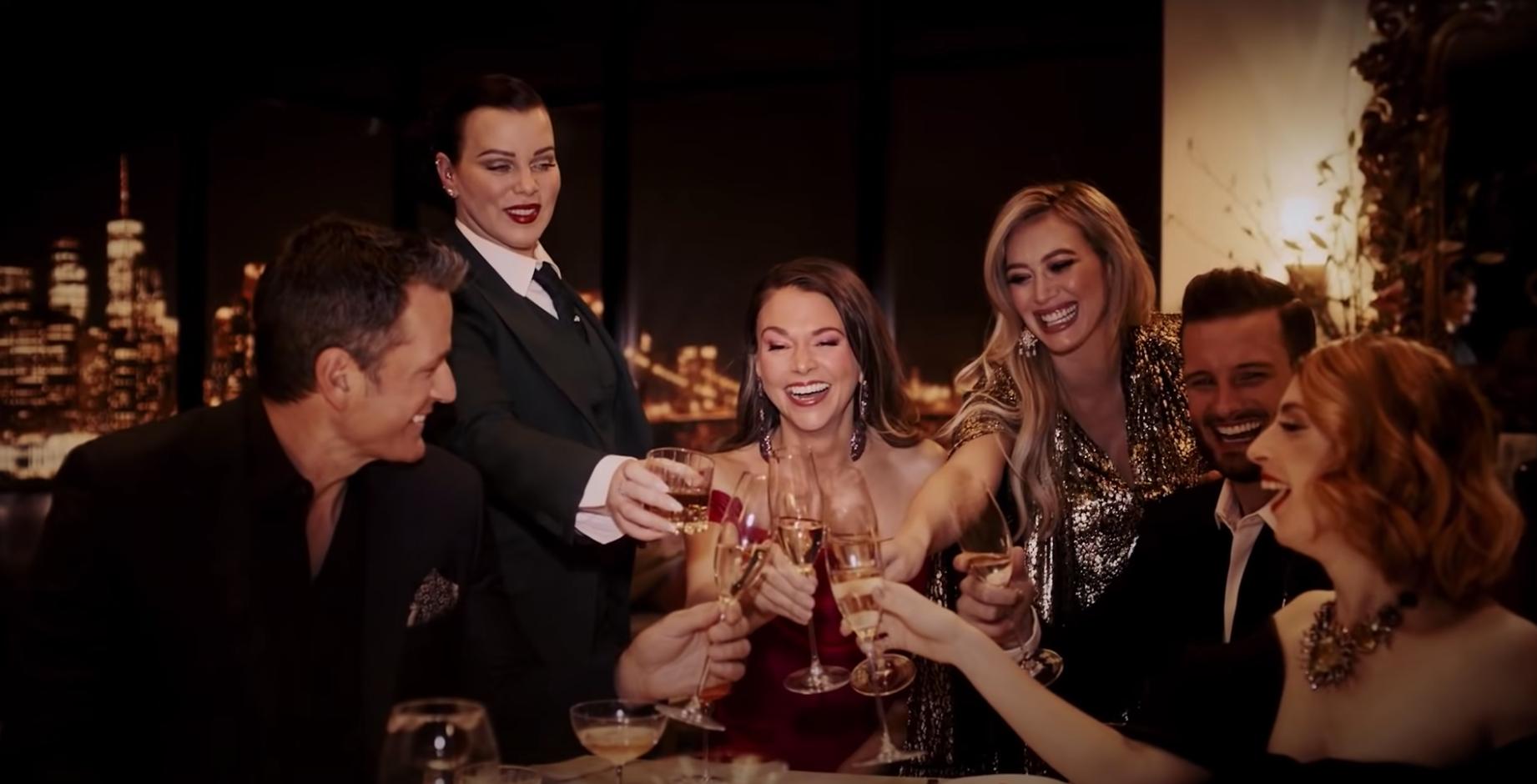 Josh! Charles! It Looks Like Liza's Love Triangle Is Still Going Strong In The Season 7 Sneak Peek Of 'Younger' — Watch
Even though Liza Miller (Sutton Foster) seemed like had finally chosen who she wanted to be with for the rest of her life — Charles (Peter Hermann) — it looks like the book guru is still in a love triangle after six whole seasons!
In the new teaser, which dropped on Wednesday, February 24, Liza and Josh (Nico Tortorella) are seen getting close yet again, leaving many fans wondering if she will end up choosing him in the end.
Article continues below advertisement
"I don't want to lose this feeling," Liza seemingly tells Josh as the two are spotted hugging. "It brings me joy that you are happy," he replies.
"Accept the past, embrace the present, and keep moving forward," Liza says in the final few seconds.
"Our fans have been so loyal and so passionate," Foster says before the preview is shown. "It's exciting to be able to finally reveal what's in store for these characters they have been rooting for all along."
"We're looking forward to taking fans on one last roller-coaster ride this season," creator Darren Star said.
"What a ride it will be! We're bringing all the emotion, all the laughs and all of the drama that define Younger and have made it the success that it is," Foster added.
At the end of season 6, Charles spontaneously asked Liza to run off and marry him, but it seemed like Liza was still trying to keep the spark alive with Josh.
Article continues below advertisement
Before she could respond to Charles' proposal, Kelsey (Hilary Duff) shouted "I do," revealing she would return to Millennial.
After the season 6 finale, Foster hoped that her character ends up with Charles. "I have always been very pro-Charles. I have also been pro-Josh too, but I feel like I didn't want the proposal to be the end of their story, meaning she rejects him. Will that be the end of Liza and Charles? I was worried about that. I don't want that to be the end of their story," she told Entertainment Tonight.
Article continues below advertisement
Foster also noted that she is a fan of the ongoing love triangle. "Isn't it crazy? I keep going to [creator] Darren Star, 'What's going on? What's going to happen? What's the endgame?' I do think it is interesting. What I love about our show and what I love about the romantic part of rom-coms is that it's the modern love story," she said. "Yes, they're working together but yet within that, it's brought obstacles and challenges, and they are professionals. With a proposal in the mix, then how does that play out? Will Liza walk off into the sunset with somebody? Or is that what Younger's all about? I have no idea how it's all ultimately going to play out."
Meanwhile, there is no official season 7 premiere date just yet, but fans will be able to tune in to the show's final season on Paramount+ before it airs on TV Land later this year.