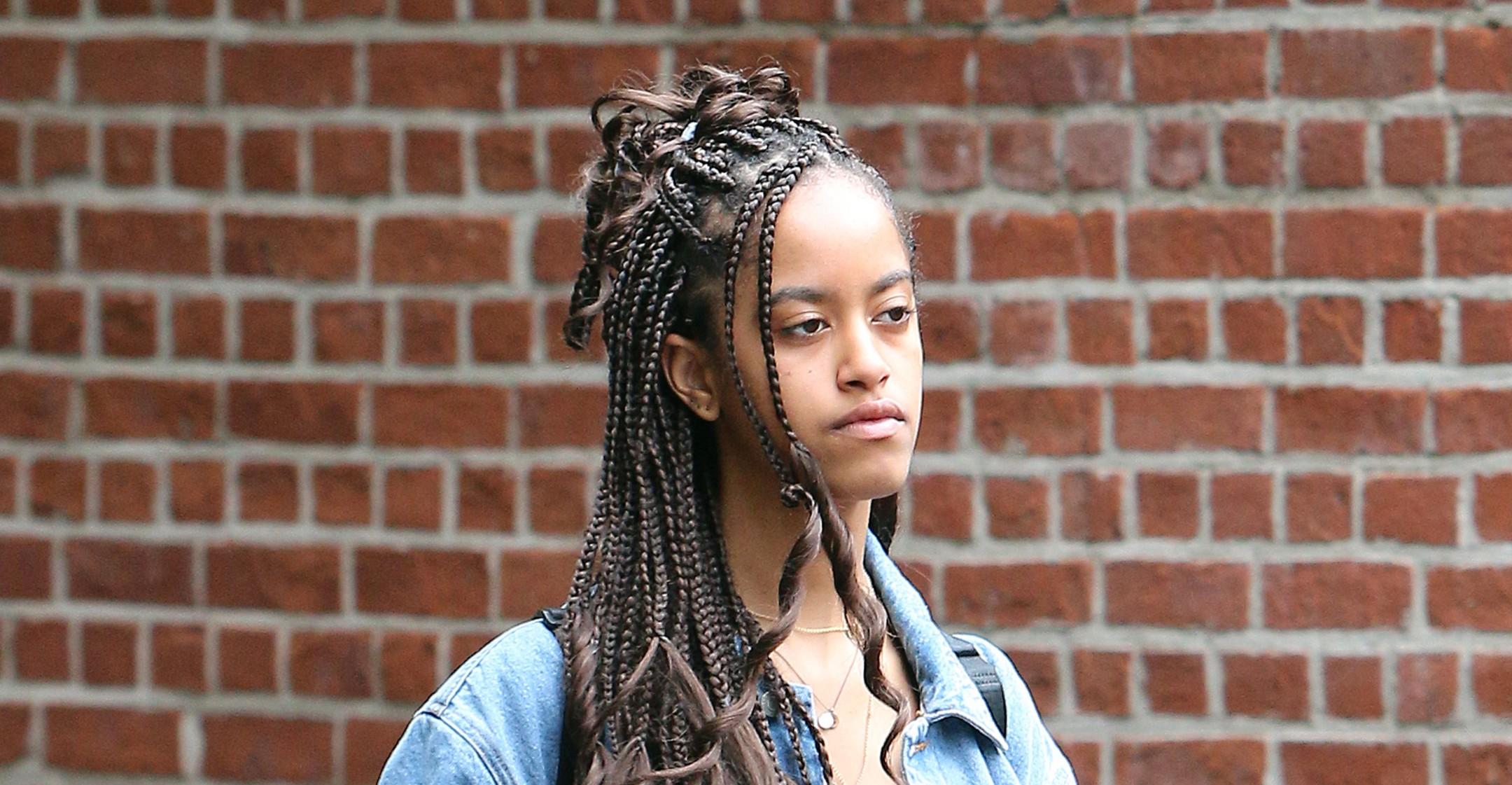 Congrats Are In Order For Malia Obama, Who Was Just Hired As A Writer For Donald Glover's New TV Show
Barack and Michelle Obama's eldest daughter, Malia, has landed herself a new gig: the college student has joined the writing staff for one of Donald Glover's new Amazon Prime TV series.
The 22-year-old will be working with writer Janine Nabers on a show titled Hive, which centers on a Beyoncé-like character. The project is just of many for Glover, who just signed a multimillion-dollar deal with the streaming service.
Article continues below advertisement
Malia is set to graduate from Harvard University this year, but she's already dabbled in behind-the-scenes work in the showbiz industry. In 2014, she was hired as a production assistant on Halle Berry's sci-fi drama Extant, where she was "fantastic," declared the actress. "She was amazing. She is such a smart, beautiful young woman. Look at who her mother and her father are. So, duh!"
The following summer, when she was 17, she worked alongside Lena Dunham as an intern on the HBO series Girls. At the time, the budding star was photographed on set and was seen grabbing coffee for staff in Brooklyn, N.Y.
The actress called the student an "angel" and said she was a hard-worker. "She loved the show. She wanted to do all the jobs," Dunham recalled. "That was the cool thing. She was totally enthusiastic."
Article continues below advertisement
The Emmy nominee noted that she never asked or received any special treatment, but there was a secret service agent on set. Dunham also confessed that the then-teenager was much "smarter" than her.

"She's done such a good job and her parents have really done such a good job," Dunham shared. "When you see that family together, they're not performative ... they just love each other and respect each other and have appropriate parental interactions."
Girls writer Jenni Konner revealed the intern was being trained "to do what our writers' assistants did" on the set, which included improv comedy techniques.

Malia also interned for The Weinstein Company in 2017, where TMZ reported she was "ensconced in the production/development department ... reading through scripts and deciding which ones move on to Weinstein brass." Just a few months after her gig, Weinstein was the subject of sexual harassment allegations amid the #MeToo Movement.
The Hollywood Reporter was the first to share the news about Malia's new job.