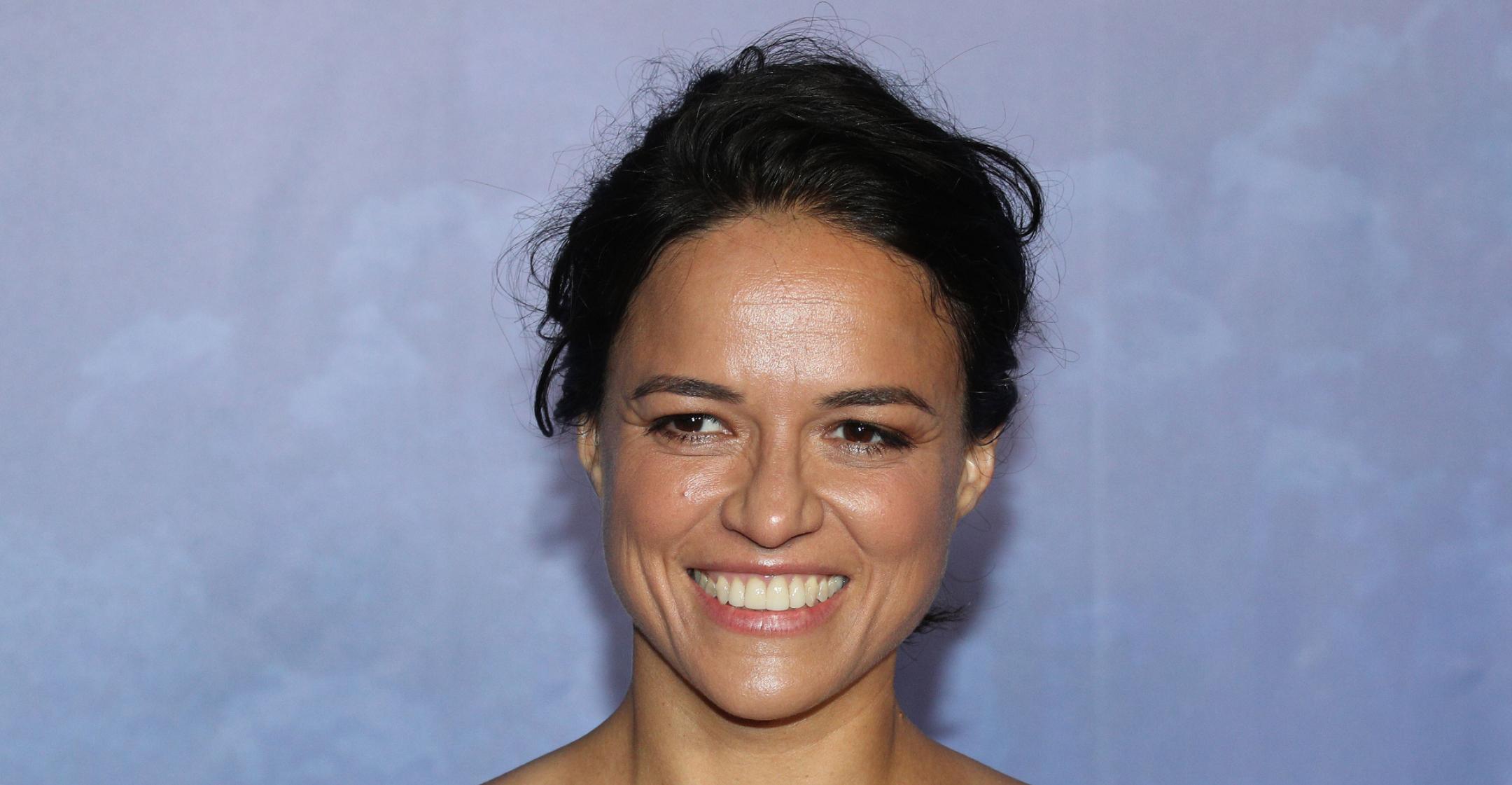 'I Had To School Them': Michelle Rodriguez Explains Why She Refused To Play An Unrealistic Trophy Wife In The 'Fast & Furious'
No one promotes girl power like Michelle Rodriguez.

In honor of the Fast & Furious' 20th anniversary, the star-studded cast sat down to catch up and share memories from filming — and the female stars revealed that Rodriguez went out of her way to ensure that her character, Letty Ortiz, was more than just eye candy.
Article continues below advertisement
"When Michelle read her role, she was like, 'No, I'm not playing that.' And then she changed it completely," Jordana Brewster recalled to Entertainment Weekly. "It went from a trophy girlfriend to this really layered character."
Article continues below advertisement
Rodriguez explained that she was also disappointed with the backstory the writers provided for her character's romance.
"It was a reality check for them to realize that the streets don't work like that," she noted. "You don't just get with a guy because he's hot."
"There's a hierarchy there. Can that hot guy get beat up by who you're dating? If he can, then you don't date him, because why would you want to lose the hierarchy?" she pointed out.

The actress said that she had to explain to the writers what would actually happen in her character's scenario.
Article continues below advertisement
"In order to keep it real, I had to school them: 'I know you guys like Hollywood and all that, but if you want it to be realistic, this is how it really works, and I'm not going to be a slut in front of millions of people, so you're going to lose me if you don't change this,'" she shared. "And they figured it out."
Article continues below advertisement
"Obviously the characters were written by men, so it was nice to have that female perspective and really try and dive deep," acknowledged producer Neal H. Moritz.
The Lost alum has been an active voice when it comes to promoting gender equality in Hollywood. In 2017, she threatened to leave the franchise when the studio failed to put any women in their promos.

Here words didn't fall on deaf ears, and for the ninth installment — which hits theaters next month — a female writer was even added to the team!
"I was like, 'Look, I really feel there needs to be a better feminine voice here.' It's not about women acting like men. It's not about kicking a** so much," she explained at the time. "It's about a genuine feminine voice and you need female writers for that. And I couldn't believe I got them."