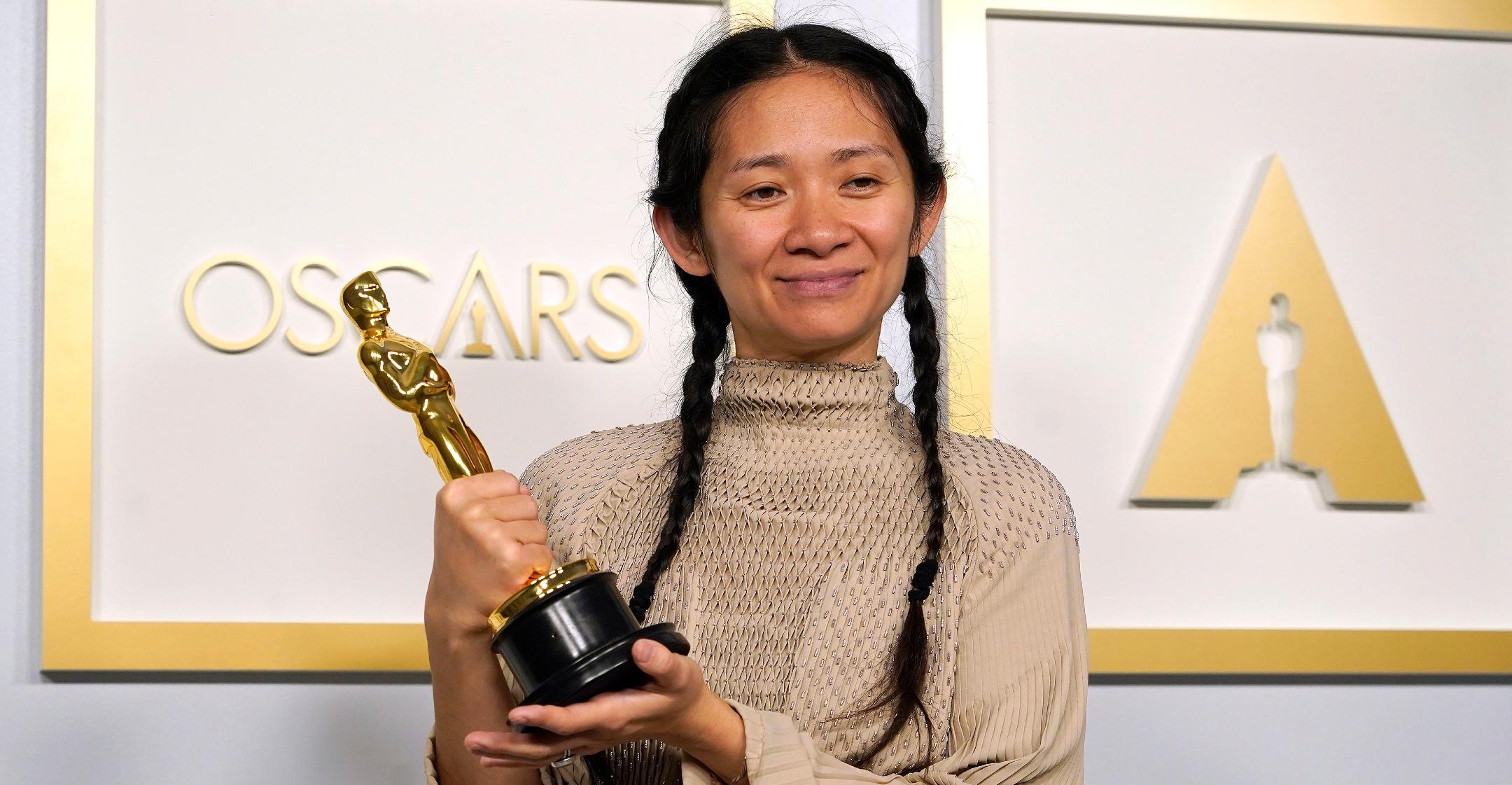 Dream Big! Chloé Zhao Becomes First Woman Of Color To Win Oscar For Best Director
When Chloé Zhao was a little girl in China playing poetry games with her dad, she probably never imagined she would one day win a prestigious award for a film she produced. And yet that is exactly what happened at this year's Oscars — Zhao won Best Director for her film, Nomadland.
Article continues below advertisement
Zhao made history when she won this award, as she became the first woman of color to win Best Director — in Oscars history, only seven women have ever been nominated for that award.
Jenny Singer of Glamour writes, "This is only the second time in the 93-year history of the Academy Awards that a woman has won Best Director."
Article continues below advertisement
Nomadland is based on a book written by Jessica Bruder. Both the book and the film document the lives of actual people who became nomads after the recession. According to Time, one of the trademarks of Nomadland and other films by Zhao is that she uses non-professional actors, usually from among the people she is featuring, to play some version of themselves.
Article continues below advertisement
In the film Nomadland, the story is told through the eyes of a character named Fern — played by Frances McDormand — who lives on the road, meets other nomads and works a variety of different jobs. Zhao uses Fern's story as a sort of frame through which to recount other nomads' stories.
"She guides us down this road, and we meet all these people. We follow her narrative, but she's also this backbone, and all these other things spoke off of her story," Bruder explained.
Article continues below advertisement
Nomadland is neither the first nor the last film Zhao will direct. As Glamour says, "Zhao is likely only at the beginning of a decorated directorial career."
The next big film Zhao is working on is one for Marvel called Eternals. This movie will feature two "firsts" — a deaf superhero and a confirmed gay superhero.
Article continues below advertisement
Though Eternals has experienced setbacks since it was first announced, many critics are expecting it to be released quickly now that Zhao took home the coveted trophy on April 25. "Now that Eternals is officially helmed by an Oscar winner, the call for a trailer will likely be much louder," an article in Cinema Blend states.
Article continues below advertisement
During her acceptance speech, Zhao explained how she learned to believe that people were inherently good when she was little.
"So, this is for anyone who has the faith and the courage to hold on to the goodness in themselves and to hold on to the goodness in each other, no matter how difficult it is to do that," she concluded.
With her films, Zhao is doing exactly that.