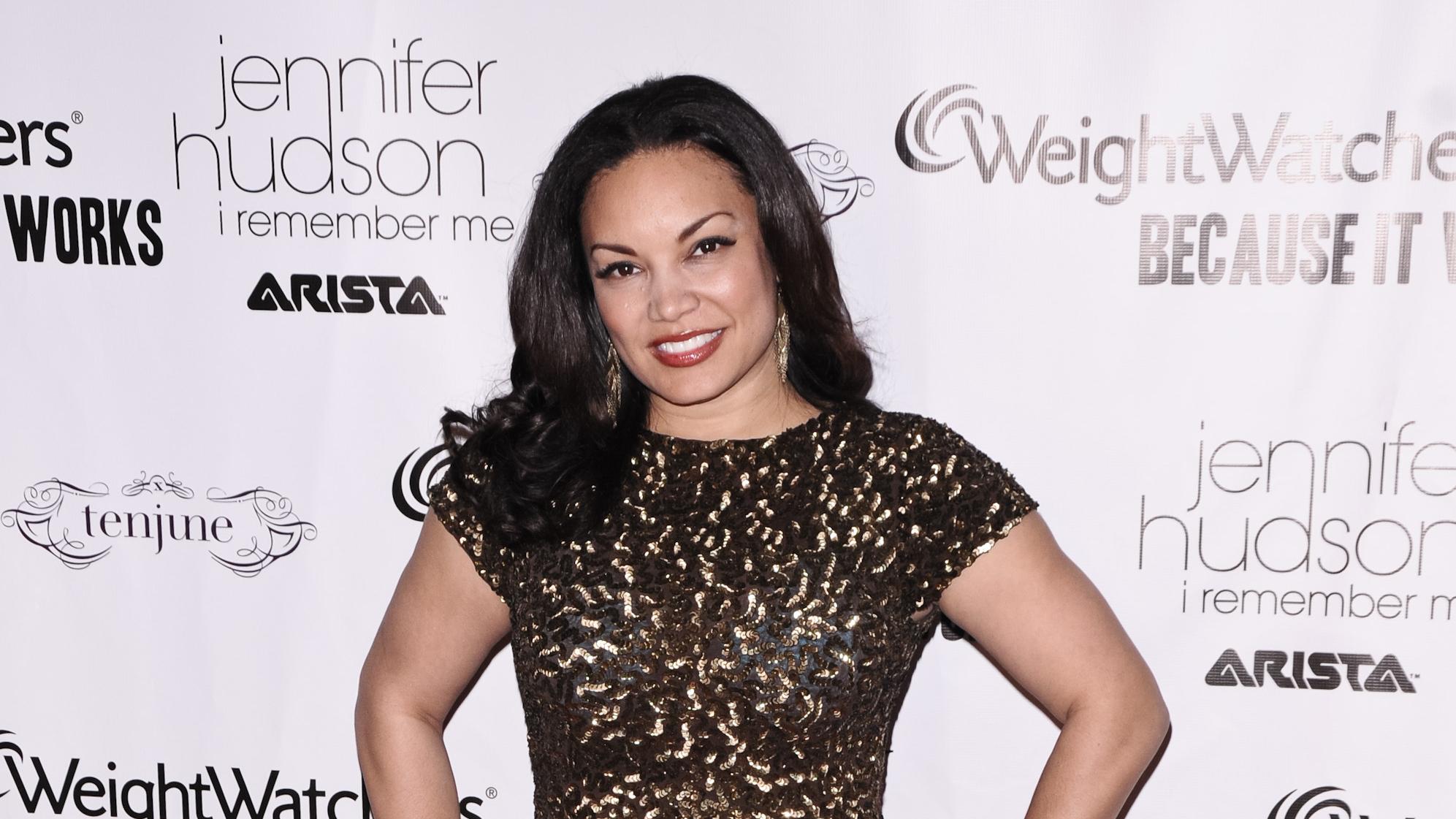 Exclusive: HGTV Star Egypt Sherrod Reveals The Key To Her Success — And It's Really Good Advice
It's no secret that Egypt Sherrod has a lot on her plate. From being a real estate broker, to starring on HGTV, to jugging three kids, things aren't always easy, but she has achieved so much — and now she has some advice as to how she got to where she is today.
Article continues below advertisement
"Always be a sponge and remain flexible," the 44-year-old exclusively tells Morning Honey while promoting her partnership with Command Brand. "When you're a sponge, it means you're always open to learning because the minute you think you know it all is the minute that you stop growing. Also, remain flexible because life is going to bend you in every which direction, and if you don't want to break, then you've got to be able to bend with it, so that is what I highly recommend."
While some people may feel overwhelmed with just one job, Sherrod embraces the craziness and enjoys dipping her toes in multiple projects.
Article continues below advertisement
"I don't know how much this says, but I am a Scorpio. What I have found is that we are multi-taskers and variety is a spice of me life for me," she shares.
Article continues below advertisement
"We love to do different things. You listed all of those things that I do, and I am grateful to say that I have been able to do them all successfully because the variety injects new life on a daily basis when I approach something instead of me feeling a level of mundanity," she explains. "Feeling that way, and if I have had an amazing day in real estate and invigorated with my clients, I come home and I bring in that energy, that high energy to my kids. If I just have been working on a chapter of a new book, and then I come back, I draw inspiration from other areas of my life, which allows me to approach things with fresh eyes."
Ultimately, she doesn't "find it to be a hinderance."
"I actually find everything to work together seamlessly but again, if you fail to plan, then plan to fail, and that's why I have to start with a daily practice," she reveals.
Article continues below advertisement
The brunette beauty has certainly been keeping busy — especially during quarantine — which is why she felt the need to turn a closet into a place she can escape the madness, if only for a few minutes.
"I have my Moroccan poofs, I have my twinkle lights in here and some of my plants," she shares. "I come in, I do my meditation, I do my prayers and my daily gratitude and my daily releases in here. It's like how I start and end my day, but what I noticed is I used a lot of the Command Brand products when I was designing the space because they are really non-committal. They take no tools, are damage free and hold strongly."
Article continues below advertisement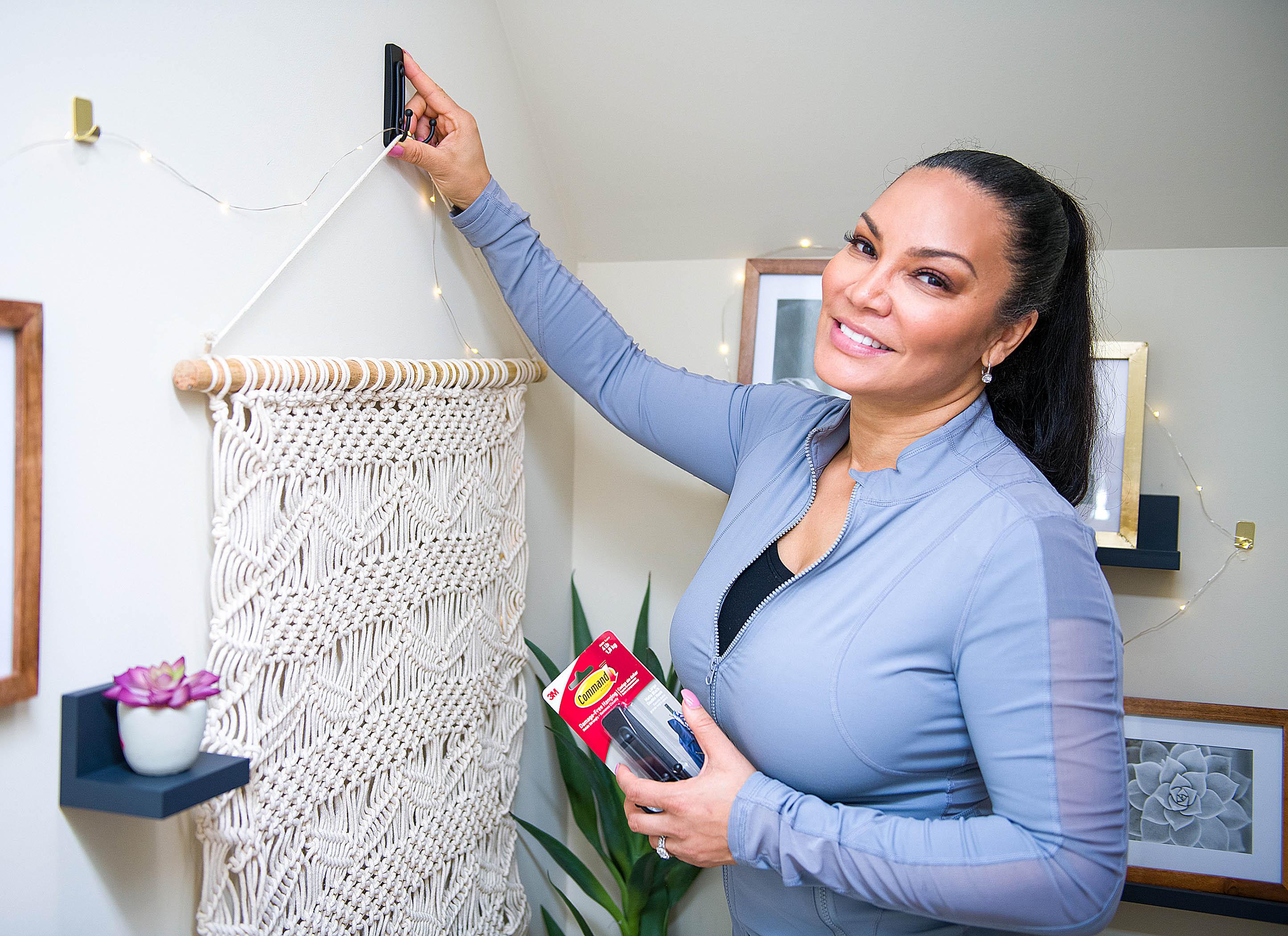 Now, the mom-of-three has partnered with Command Brand to help turn any small space into your own home getaway so you can relax and unwind without ever leaving your home. Consumers can enter for a chance to win a small space makeover ($5,000 and assortment of Command Brand products) and a design consultation with Egypt at BookYourHomeGetaway.com through 4/23.