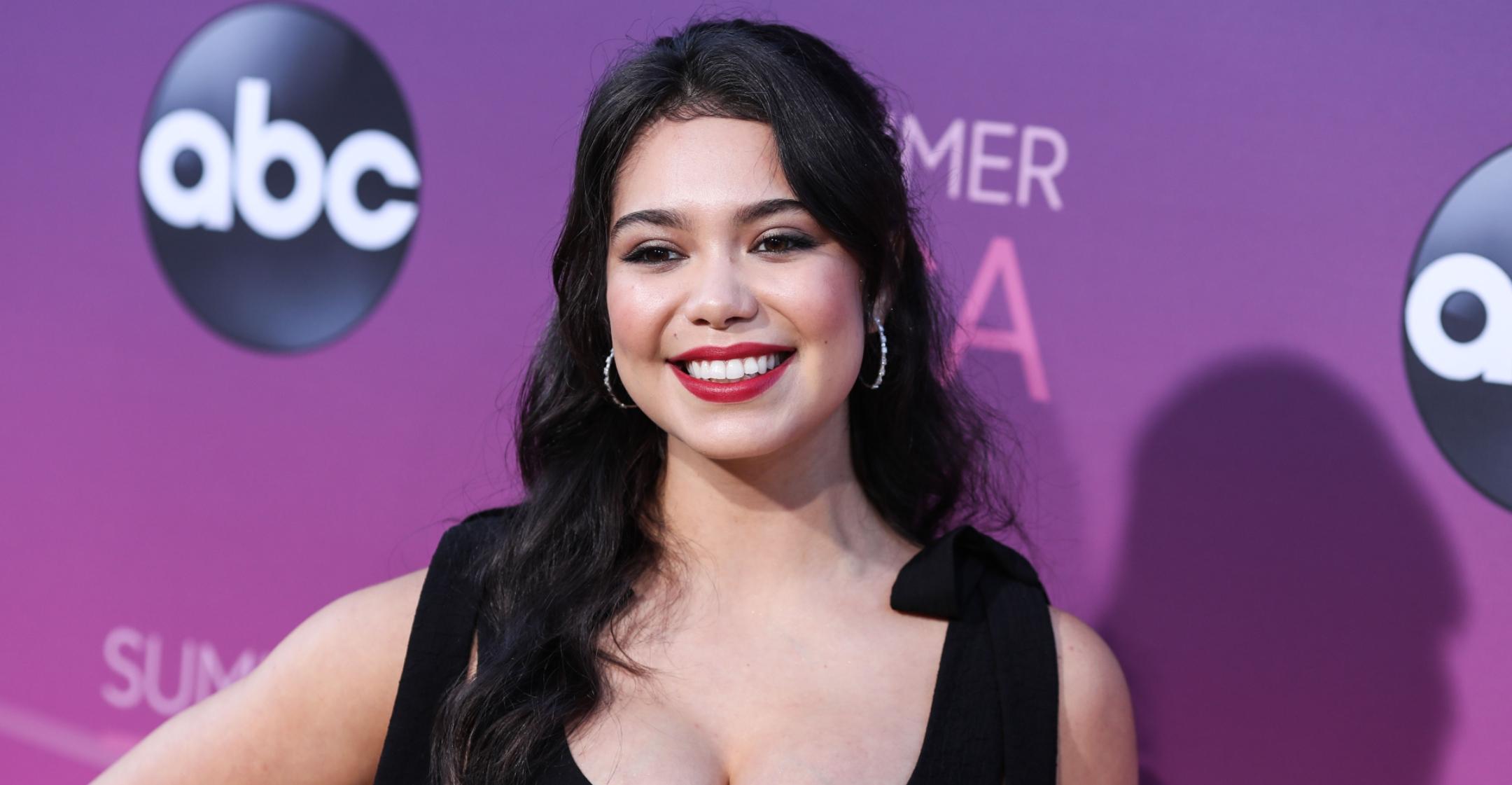 'Moana' Star Auli'i Cravalho Tells Girls That Finding Their 'Voice & Power' Will Help Them Accomplish Their Dreams
Auli'i Cravalho wants young girls to know they can do anything they set their minds to!
The Moana star made an appearance on the virtual POPSUGAR's Girl Talk: Knowledge Is Our Superpower, which featured conversations with several notable ladies, including Michelle Obama, Kelly Clarkson and actress Maitreyi Ramakrishnan.
Article continues below advertisement
Each guest covered different topics, and Cravalho revealed how she managed to make her career dreams come true.

"I love adventure. And the only way I found to go on some pretty epic adventures in my life is to push myself dream big," the Hawaii native shared. "I mean like really big, like setting impossible sounding goals-style big."
Article continues below advertisement
"I've reached a lot of those impossible goals that I've set for myself. But don't be fooled by all the wins that get Likes on social or celebrated my friends and family," she noted. "It wasn't just good luck that got me there."

"Don't get me wrong, I'm proud of all of my accomplishments, but a big part of my pride is knowing that I worked hard to create those opportunities," she continued.
"I practiced being confident in myself even when I had some pretty serious moments of self-doubt. And through it all, I embraced the opportunities that came my way and I used those opportunities to help support other women," she said.

The young star admitted it took her a while to learn to "own my own power."
Article continues below advertisement
"I really had to learn that I'm not just lucky," she explained. "I deserve to be here. I deserve these great opportunities. I deserve to be confident in myself and my abilities."

Cravalho named landing the lead role in Moana as one of her biggest accomplishments, as she reveled in the idea of being able to "represent Polynesian women everywhere."
She's kept that same mindset as she applies to college, noting she now trusts herself and her intuition.

"Finding my voice and power has been the secret to unlocking the life I've always dreamed of living," she declared. "Not being afraid of my own voice and learning to use it has allowed me to tap into my own power and really create my own authentic voice."