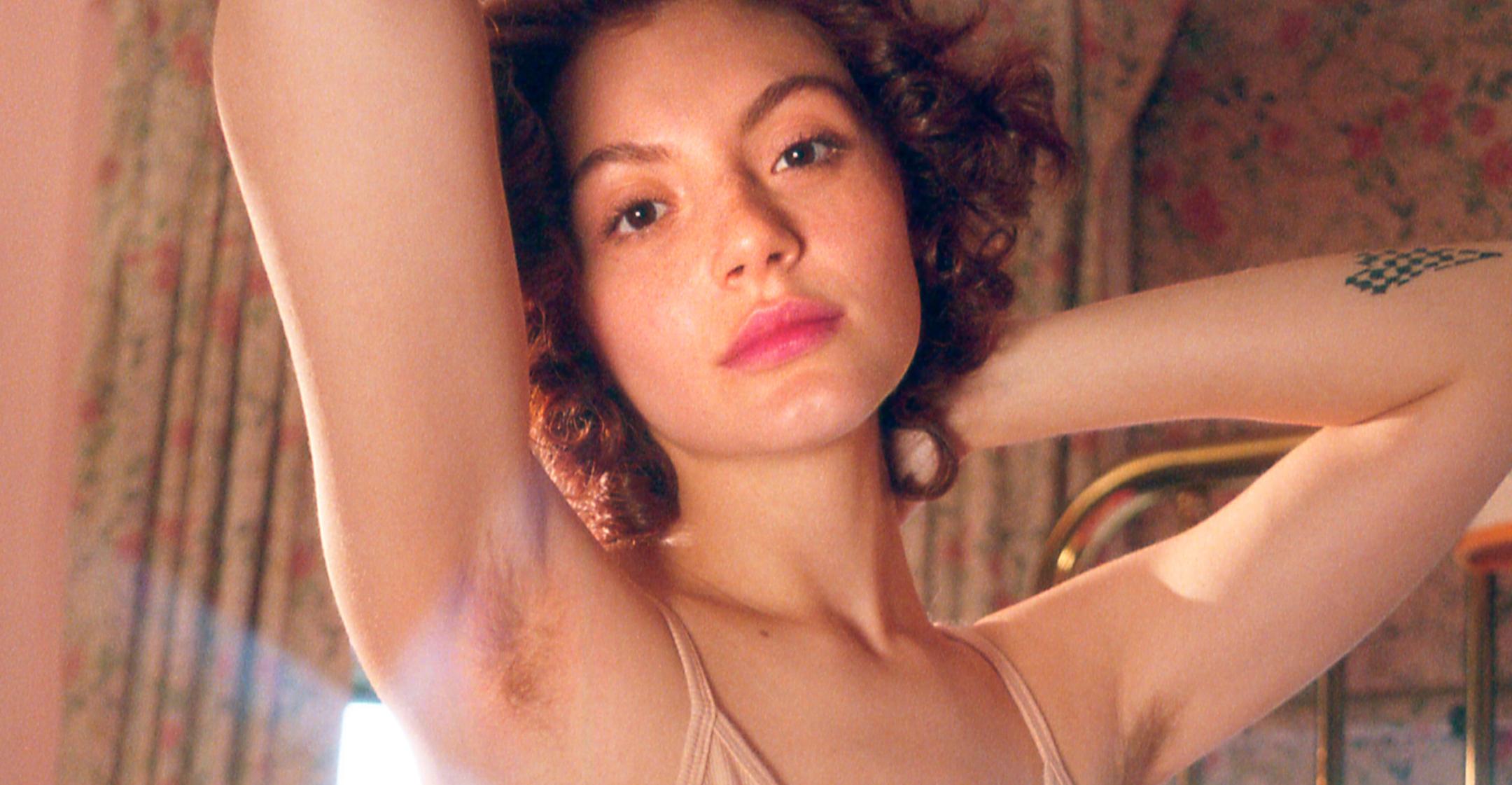 'I'm Beyond Proud': Adidas Model Leila Davis Displays Her Armpit Hair In New Ad — And Women Are Instantly Empowered
Recently, Adidas shared an Instagram post featuring model Leila Davis with her arms raised. The photo generated both positive and negative comments. Why? Because Davis was proudly sporting armpit hair.
Adidas isn't the first company to feature females with unshaven pits. In an Instagram picture from 2020, model Ashley Graham displayed armpit hair in one of her posts.
Article continues below advertisement
Back in 2019, Nike Women ran an ad similar to Adidas' ad, featuring artist and singer Annahstasia.
Article continues below advertisement
The comments sections in these posts showed that most folks were thankful for the body positive messages the photos were sending.
One user wrote on the Adidas snap, "You've had my respect for a long time... yes to everything, the model, the outfit, the message."
Article continues below advertisement
Similarly, another person told Graham, "Love how you show your rawness, gotta show the hairy legs next," and another fan reminded commentators on the Nike post that "body hair is and has always been natural."
However, these same photos also garnered disgust. People used the throwing up emoji in the comments section and described the women in a negative light.
"This only shows that they are lazy and dirty," one person stated, while another said, "Not a fan of the pit hair, kinda gross."
Article continues below advertisement
While one could dismiss these negative commentators as "trolls" or bullies, the sentiment of disgust they displayed is more common than you'd think.
According to an article entitled The Psychology of Disgust by Aditi Subramaniam, PH.D., disgust is a mechanism meant to protect humans from germs and disease, but it can also used by a society to govern behavior. In other words, if society deems armpit hair to be gross, then people will experience disgust when someone displays armpit hair.
Article continues below advertisement
The root of our society's disgust with armpit hair can be found in the idea that the amount of hair a person has ought to be used to distinguish masculine from feminine.
According to an article in The Atlantic, which traces the roots of our cultural dislike for female body hair, starting in the late 1800s, scientists "surmised that a clear distinction between the masculine and the feminine indicated 'higher anthropological development' in a race."
Article continues below advertisement
What these scientists' theories meant was that it was important for advanced societies to demarcate between masculine and feminine, with body hair being a primary tool for doing so.
Thus, for the past century, women have used everything from pumice stones to hormonal drugs to eradicate body hair.
In her book, Plucked: A History of Hair Removal, author Rebecca Herzig describes hair removal as a form of "gendered social control." She posits that having a societal norm of hairlessness can "produce feelings of inadequacy and vulnerability, the sense that women's bodies are problematic the way they naturally are."
When women like Davis and Graham, along with companies like Adidas and Nike, choose to proudly display women's body hair, they are raising their fists at misogyny and are declaring that women are a force to be reckoned with.
Davis proudly stated: "My dad actually made my photos his phone wallpaper and my mum loves them so much! I'm beyond proud." As she should be!