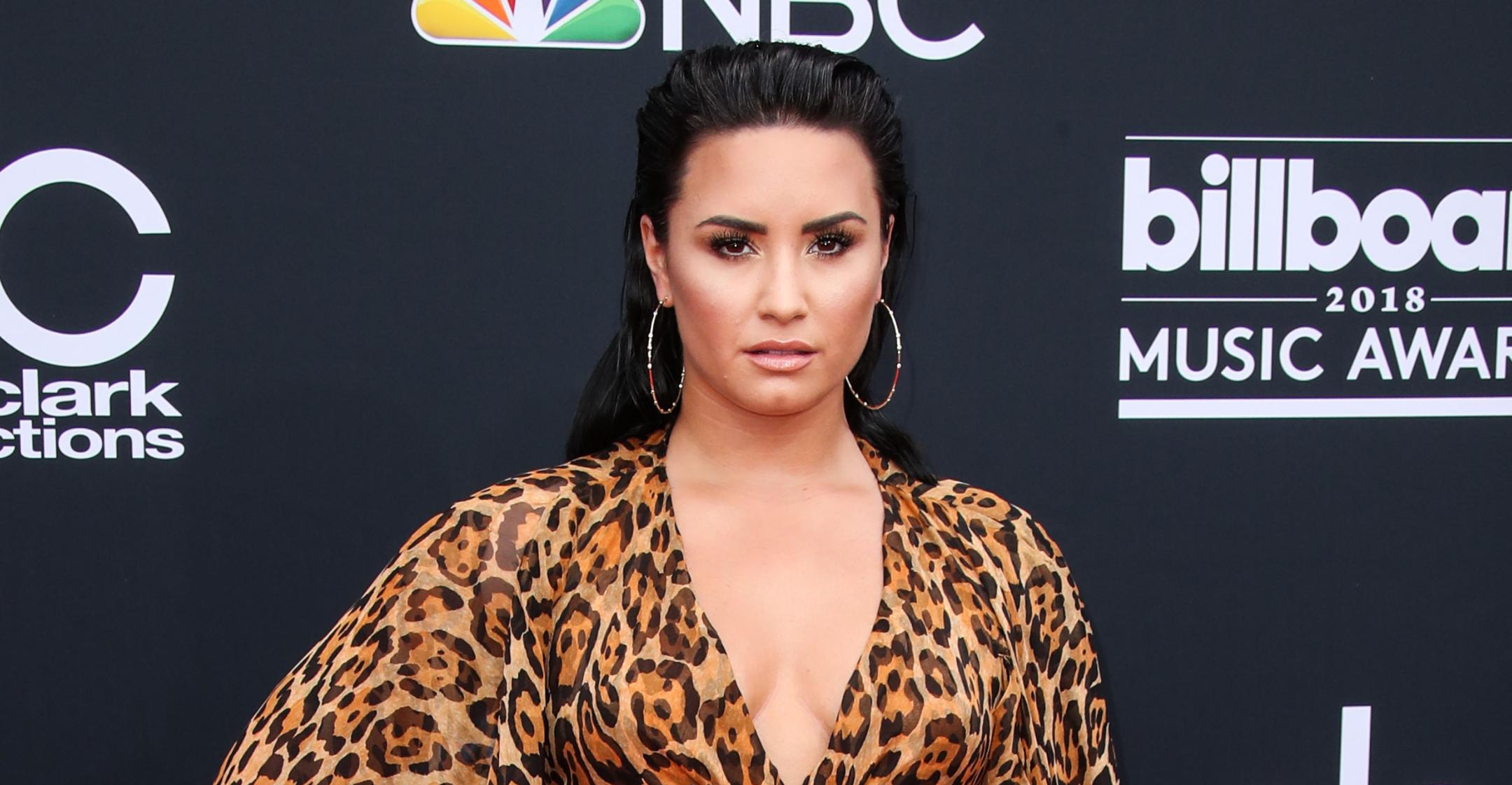 'I'm Full Of Peace': Demi Lovato Praises Her Changing Body After She 'Accidentally Lost Weight' — See The Powerful Photo
Such an inspiration! Demi Lovato praised her changing body via Instagram on Monday, March 1, and noted that she's come so far in the past few years.
"Accidentally lost weight," the "Confident" songstress captioned a video of herself wearing a pair of pants that were a little too big on her. "I don't count calories anymore I don't over exercise anymore I don't restrict or purge And I especially don't live life accordingly to diet culture ... and I've actually lost weight," she said.
Article continues below advertisement
"This is a different experience but I feel full," Lovato continued. "Not of food but of divine wisdom and cosmic guidance."
The musician also captioned the powerful post: "I'm full of peace, serenity, joy, and love today 💖."
Article continues below advertisement
The Disney alum also took to her Instagram Story to share a meaningful quote. "And I said to my body softly, 'I want to be your friend.' It took a long breath. And replied, 'I have been waiting my whole life for this.'"
"Thank you body for your patience and faith in me," she added.
The Grammy nominee has been candid with her fans about her eating disorder throughout her career.
In December, Lovato posted a slew of photos of herself in a bathing suit and said she was finally in a good place in her life when it comes to body image.
"I used to genuinely believe recovery from an eating disorder wasn't real. That everyone was faking or secretly relapsing behind closed doors. 'Surely she throws up here and there', 'she can't POSSIBLY accept her cellulite'... those we're just a few of the things that I used to tell myself growing up," she wrote.
Article continues below advertisement
She added, "I'm so grateful that I can honestly say for the first time in my life - my dietitian looked at me and said 'This is what eating disorder recovery looks like.' In honor of my gratitude for the place I'm in today, this was a lil shoot I did by myself in quarantine this summer when I wanted to celebrate my stretch marks instead of being ashamed of them."
Lovato — who suffered a near-fatal overdose in 2018 — will speak about her past in a new documentary called Demi Lovato: Dancing With the Devil, which debuts on March 23.
"If it helps you, then I hope that it can because that was ultimately my purpose in putting this out was to be able to help people who have been on the same path as I have," she said.