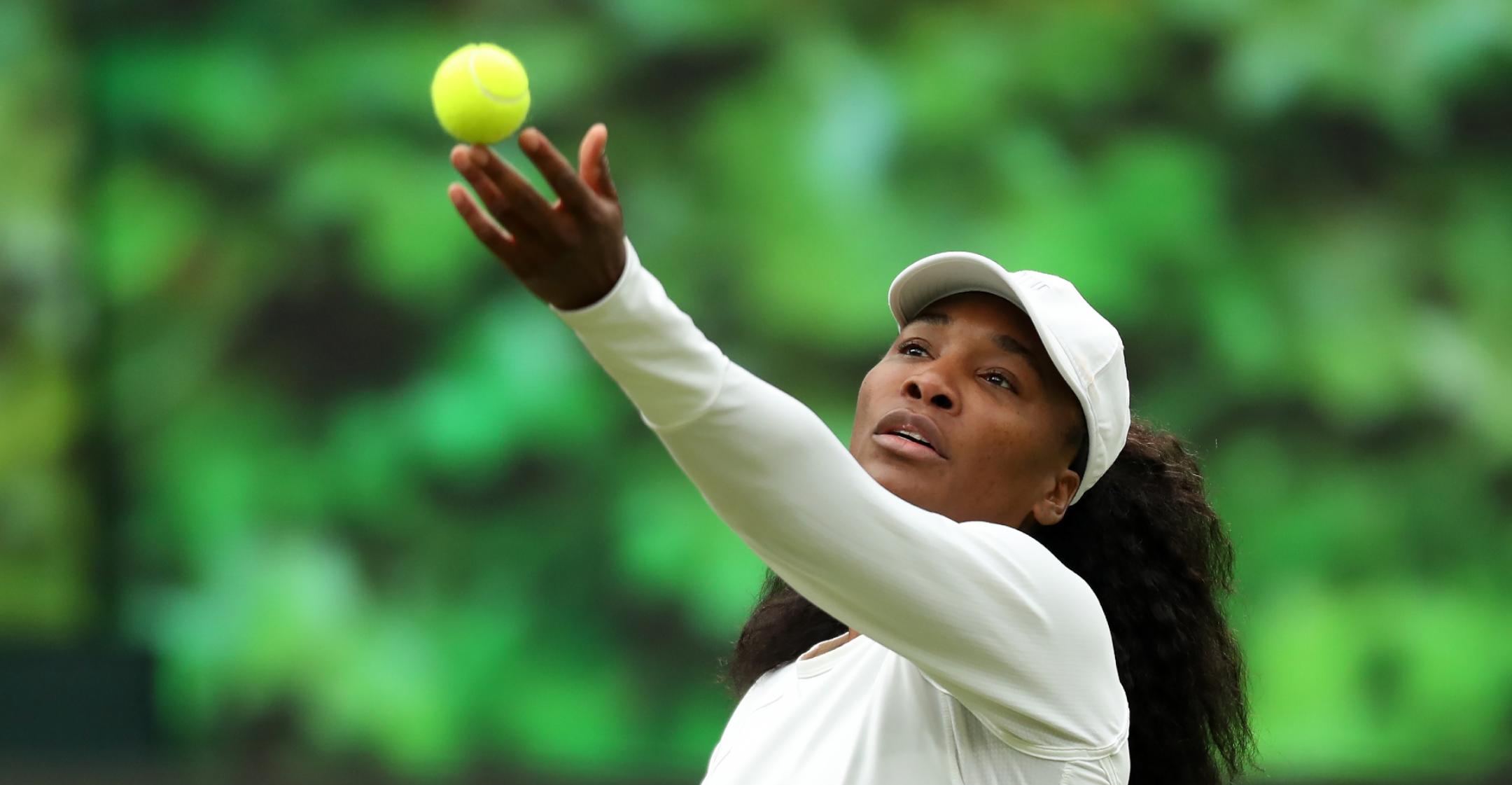 Venus Williams' Passionate Essay About Closing The Gender Wage Gap Will Leave You Feeling Determined & Empowered
Tennis superstar Venus Williams has made great strides when it comes to gender equality in sports, but her work isn't done yet.

The athlete released an essay in British Vogue where she discusses the ongoing issue of sexism.
Article continues below advertisement
Back in 2000, Williams won her first Wimbledon tournament, and while she was ecstatic over her victory, she expressed her disappointment over the fact that the champion of the men's league received $47,000 more than her in prize money.

"From then on, I felt compelled to campaign for equality for women," she declared.
Her efforts didn't go unnoticed, and in 2007, when she won her fourth Wimbledon title, she became the first woman to receive the same pay as the male champion.

Still, she continued to fight for women around the globe.
Article continues below advertisement
"I firmly believe that sport mirrors life and life mirrors sport. The lack of equality and equal opportunities in tennis is a symptom of the obstacles women face around the world," she noted. "While Nordic countries such as Iceland, Norway, Sweden and Finland demonstrate some of the lowest disparities in pay between men and women, Turkey, Bahrain and Nigeria are some of the highest."
Article continues below advertisement
Even in the U.S., the difference is sizable: women made 82.3 cents for every dollar men made in 2019.

"Closing the economic gender gap requires action at a national and international level as well as corporate," she explained.
Williams then turned to a 2019 study that stated it "would take approximately 257 years to close and the pandemic, which has disproportionately affected women, is at risk of impeding our progress further."

When it comes to a solution, the star stated that men also have to be involved.
Article continues below advertisement
"Sexism isn't a women's issue any more than racism is a Black issue," she said. "Men need to understand gender equality is about equal opportunities for women rather than men relinquishing power."

"When women are doing well, the family does well and so does the economy — we all win," she added. "Studies prove that the gender pay gap hits women of color hardest."
"There is still a mindset that women's tennis isn't as valuable as men's. I went on to win another Wimbledon championship in 2008 and I've won four Olympic gold medals over the course of my career — I refuse to let that mindset dictate my success," she concluded. "And we must not allow it to dictate society's progress."