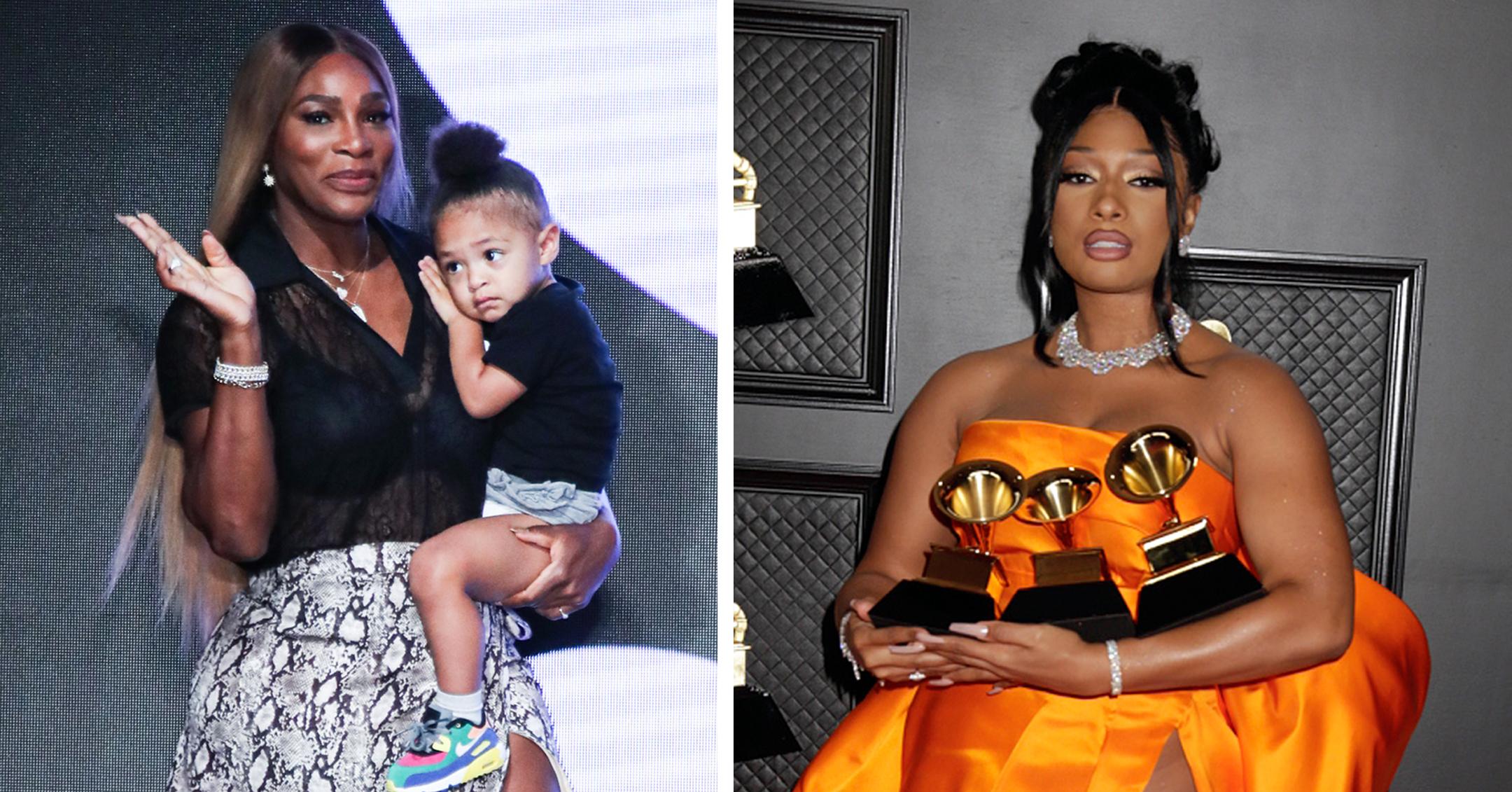 Watch: Serena Williams & Daughter Alexis Do A TikTok Victory Dance To Celebrate Megan Thee Stallion's Grammy Wins
Tennis superstar Serena Williams and her 3-year-old daughter, Alexis, couldn't be happier to see Megan Thee Stallion come out on top at the 2021 Grammys.
To celebrate the musician taking home the trophies for Best New Artist, Best Rap Song and Best Rap Performance, the mother-daughter duo took to TikTok to show off a little victory dance.
Article continues below advertisement
The clip played Megan's track "Body" in the background and starts out with the athlete showing off her moves in a taupe frock and heels before the camera pans to Alexis, who's also dancing while wearing a pink Disney princess-like dress. The scene then changes to the pair and a group of friends all doing the same dance moves on a blue tennis court.

"How we feel about these Grammy wins!" Williams captioned her post. "Congratulations to all!"
Article continues below advertisement
It was a huge night for the rapper, who performed renditions of "Savage" and "Body" on her own, and later on, joined Cardi B to sing their single "WAP."
"I really just want to thank God because thank you for putting life into my body for me to be able to even be here today. I want to say thank you for always being with me, being by my side," she gushed while accepting Best New Artist, the first accolade of the night. "I want to say thank you to everybody at 300 for believing in me, sticking by me through my craziness and you know, it's been a hell of a year but we made it. Thank you everybody at Roc Nation."
"I really want to say thank you to my mama, she's not here with me today but I know she is here with me in spirit and she always believe I could do it, so thank you all so much," she said as she wrapped up her words.
While accepting the honor for "Savage Remix," she paid tribute to collaborator Beyoncé. "If you know me, you have to know ever since I was little, you know that when I grow up I'm going to be like the rap-Beyoncé. That was my goal," she declared. "I love her work ethic, I love how she is, I love the way she carried herself."