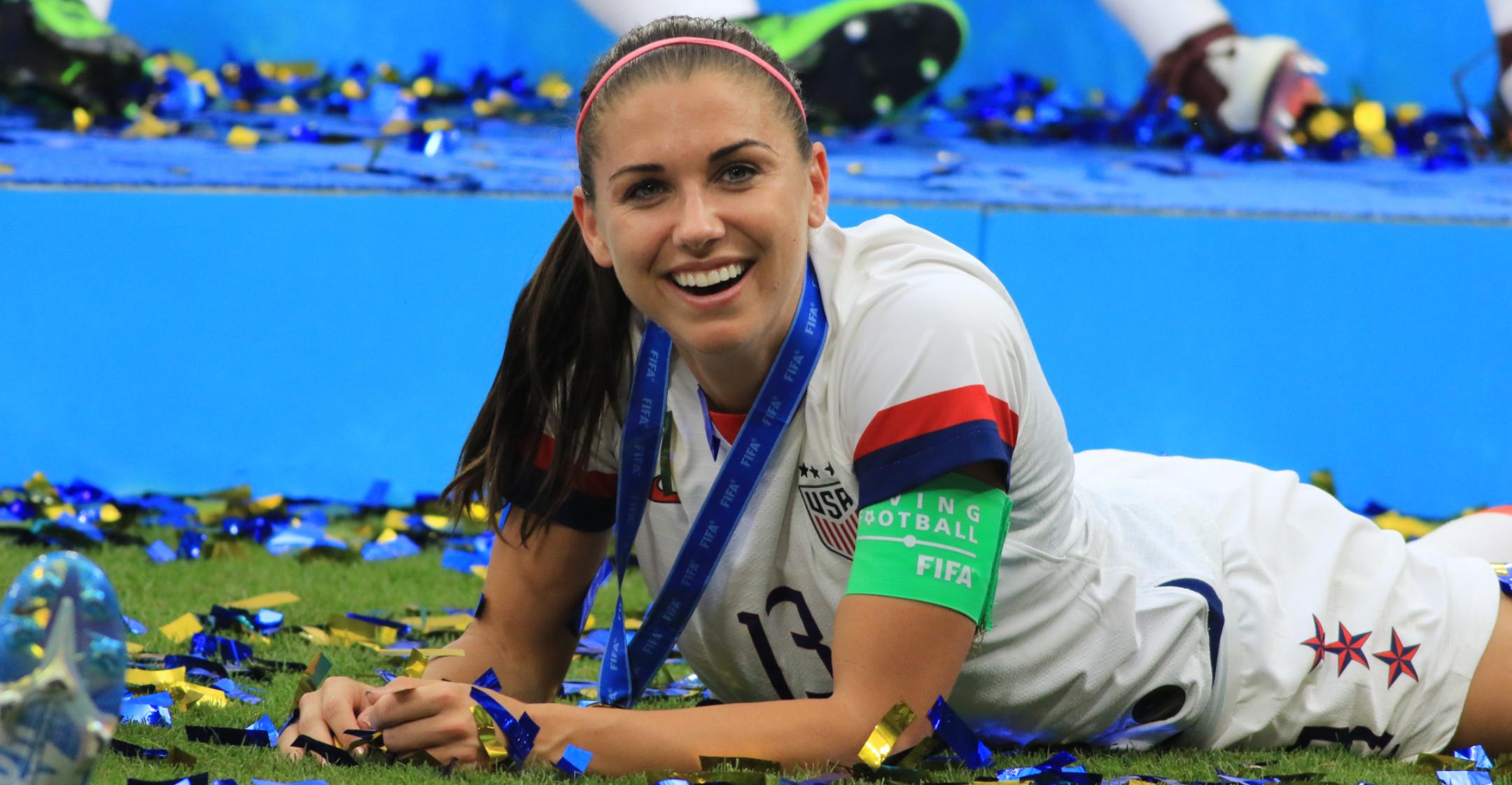 Girl Power! Four Female Athletes Are Launching TOGETHXR, A Media Company Focused On Highlighting Women's Sports
While every aspect of men's sports is dissected in the news 24/7, the same can't be said for women's leagues — which is why a group of female athletes came together to launch TOGETHXR, a media and commerce company dedicated to highlighting women's sports.

Pronounced "together," the project is being spearheaded by soccer star Alex Morgan, WNBA player Sue Bird, Olympic snowboarder Chloe Kim and Olympic swimmer Simone Manuel.
Article continues below advertisement
The idea came about in 2015, when the U.S. Women's soccer team won their third World Cup. "At the end of the day, there is definitely different coverage of men's and women's sports," Morgan declared. "I didn't necessarily feel like girls and women were equally represented."
The proof is in the pudding: a 2018 report from the United Nations Educational, Scientific and Cultural Organization revealed that women's sports made up a mere 4 percent of total sports coverage.
"When I was growing up, there was nothing like this," Bird noted of the new venture. "Of all of the founders, I'm definitely the closest to the end [of my career]. When I think about legacy and what I'm leaving behind, I think this is an amazing way to keep pushing and telling stories and hopefully change the [media coverage] landscape."
Article continues below advertisement
Morgan also noted the wide salary gap between female and male athletes.

"I have definitely had to go outside of soccer to [create] the financial stability that maybe a male athlete would get by just [playing] their sport," she pointed out. "Female athletes are required to do more, to be more, to do everything, and yet nothing at all. [We have to] use our platform, but be nice and quiet. That is something that I am challenging with TOGETHXR."
The press release for Togethxr stated the brand "will celebrate competitiveness and triumph broadly, incorporating activism, culture, wellness, fashion, design, beauty and more."

"We have our individual legacies as athletes through championships and medals, but what's most important to us is championing for the next generation of women — because that will be the legacy that lasts," reads a joint statement by the cofounders. "We're proud to have worked as a team to create TOGETHXR — a brand that elevates women's voices and celebrates where sport and culture converge."