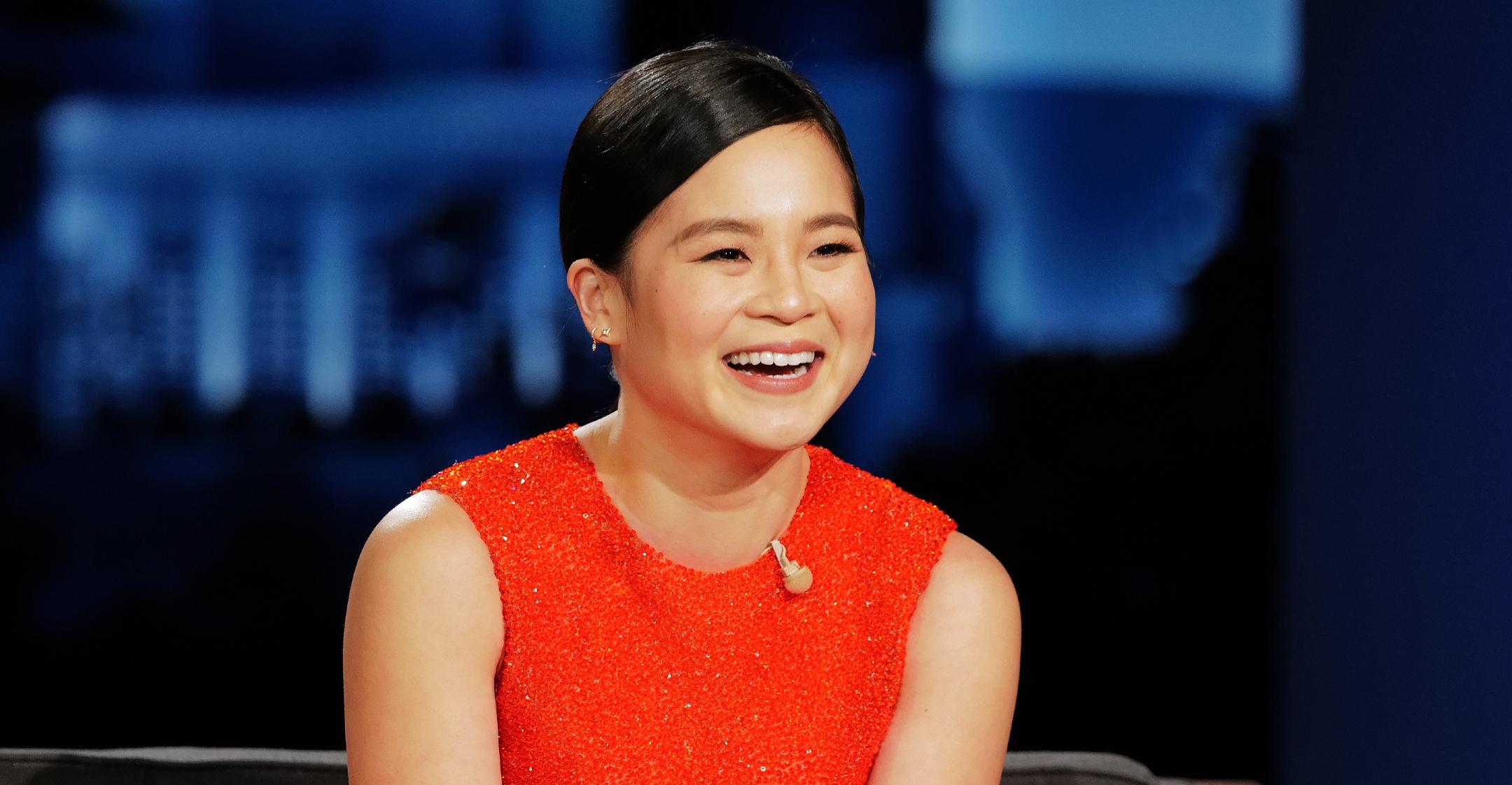 'A Fever Dream': Kelly Marie Tran Gushes Over Playing A 'Gritty' Disney Princess In 'Raya And The Last Dragon'
Actress Kelly Marie Tran is still on cloud nine as she awaits the March 12 release of her animated Disney movie, Raya and the Last Dragon.

The star plays titular character Raya, a courageous lone warrior princess that embarks on a mission to save her village from an evil force. Not only is it the first Disney flick to take place in Southeast Asia, but Tran is also the first Southeast Asian actress to have a lead role in the company's animated movies.
Article continues below advertisement
"It's a big deal. I'm technically a Disney princess," she gushed on Jimmy Kimmel Live! "I'm stoked, I can't believe I get to be part of this. It feels like a world that I still believe is impossible, but I'm doing it. It feels like a weird fever dream, this whole thing."

The Star Wars alum revealed she's always been a "huge" fan of the classic Disney movies, noting that Mulan was her favorite princess until she nabbed the role of Raya.
Article continues below advertisement
"She is someone who is technically a princess but I think that what's really cool about this project, about this character, specifically is that everyone's trying to flip the narrative on what it means to be a princess," she explained of the heroine. "Raya is totally a warrior. When she was a kid, she was excited to get her sword. And she grows up to be a really badass, gritty warrior and can really take care of herself."

The movie is one of the first Disney projects that was in production when the pandemic caused national lockdowns, so Tran's experience voicing the character was different than anything she's done before.
"I recorded in a makeshift fort at my boyfriend's apartment, which was just made of sound blankets taped to the wall with duct tape. Glamorous!" she joked. "I remember there were days where I was like, 'There was construction happening, my internet was cutting out ... what is happening?' There were always sounds going on."
Entertainment Weekly reported that production was just ramping up last March when the crew of nearly 400 people were forced to work from home and collaborate through Zoom calls. By that August, the movie was already halfway completed.
Raya and the Last Dragon hits theaters and Disney+ on March 12.