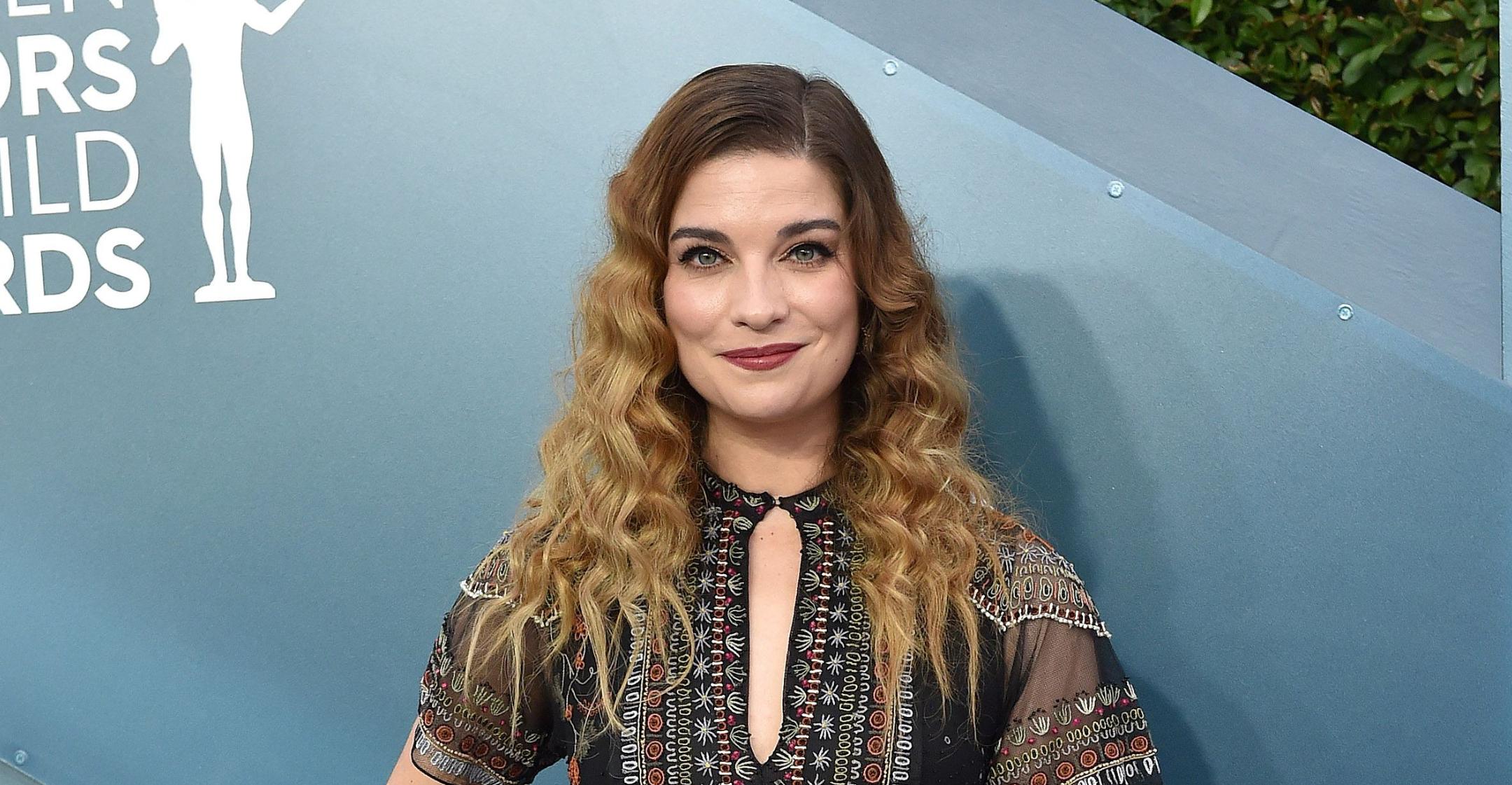 'Schitts Creek' Star Annie Murphy Shows Off Her Acting Chops In New AMC Show — And We're Ready To Binge: Watch
Although she played bubbly spoiled brat Alexis Rose on Schitt's Creek, Annie Murphy's new role in AMC's drama Kevin Can F**k Himself is definitely a dramatic switch-up.
Article continues below advertisement
The new series, which will premiere over the summer, the Emmy winner plays Allison, who is quite frankly fed up with her husband, Kevin McRoberts, played by Eric Petersen. The show switches from acting like she's on a sitcom to her real-life views, proving that her life isn't so rosy after all.
"It's not a show within a show," series creator Valerie Armstrong revealed. "She's not an actor. It's just the way this world is presented. It's like a lens. It's a metaphor for the benefit of the doubt we've given men like Kevin forever. Men who get to like walk through life with a sitcom audience cheering them on all the time."
Article continues below advertisement
Murphy, 34, was wrapping up Schitt's Creek and fortunately she was open to more work, leading her to be cast as the main character in the up-and-coming series.
"She's so different from Allison, but the thing we always said when breaking the show is that the woman who we need to play Allison has to play frustrated as funny, because that dramatic part of her life, we don't want it ever to be dour or a bummer," Armstrong said. "It needs to have its own humor without having hard and fast jokes like the multi-cam. Whoever we found needed to make these small moments funny, and Annie can make anything funny."
Article continues below advertisement
Armstrong and her coworkers also had to adjust amid the ongoing pandemic, but luckily, everything still went smoothly while shooting.
"We ended up building a ton more sets and that could have looked terrible, but everybody on our team is so good at their jobs," Armstrong said. "We have this warehouse in Randolph, Mass.; our production designer, who's named Tony Fanning, I call it Tony Town. It's just like a weird little Downtown Disney thing in the middle of this warehouse."
Armstrong, who wrote the story three and half years ago, hopes that people will connect with the plot.
"We never have to hit anyone over the head with a message. We're asking you to reconsider the woman which you thought you knew. You knew she was happy and she was fine being the butt of the joke all the time, but she's really pissed and ready for something else. I want the show to speak for itself in that regard," she said.
"I can only hope women can identify with this and we can move beyond things that are relatable," she added.