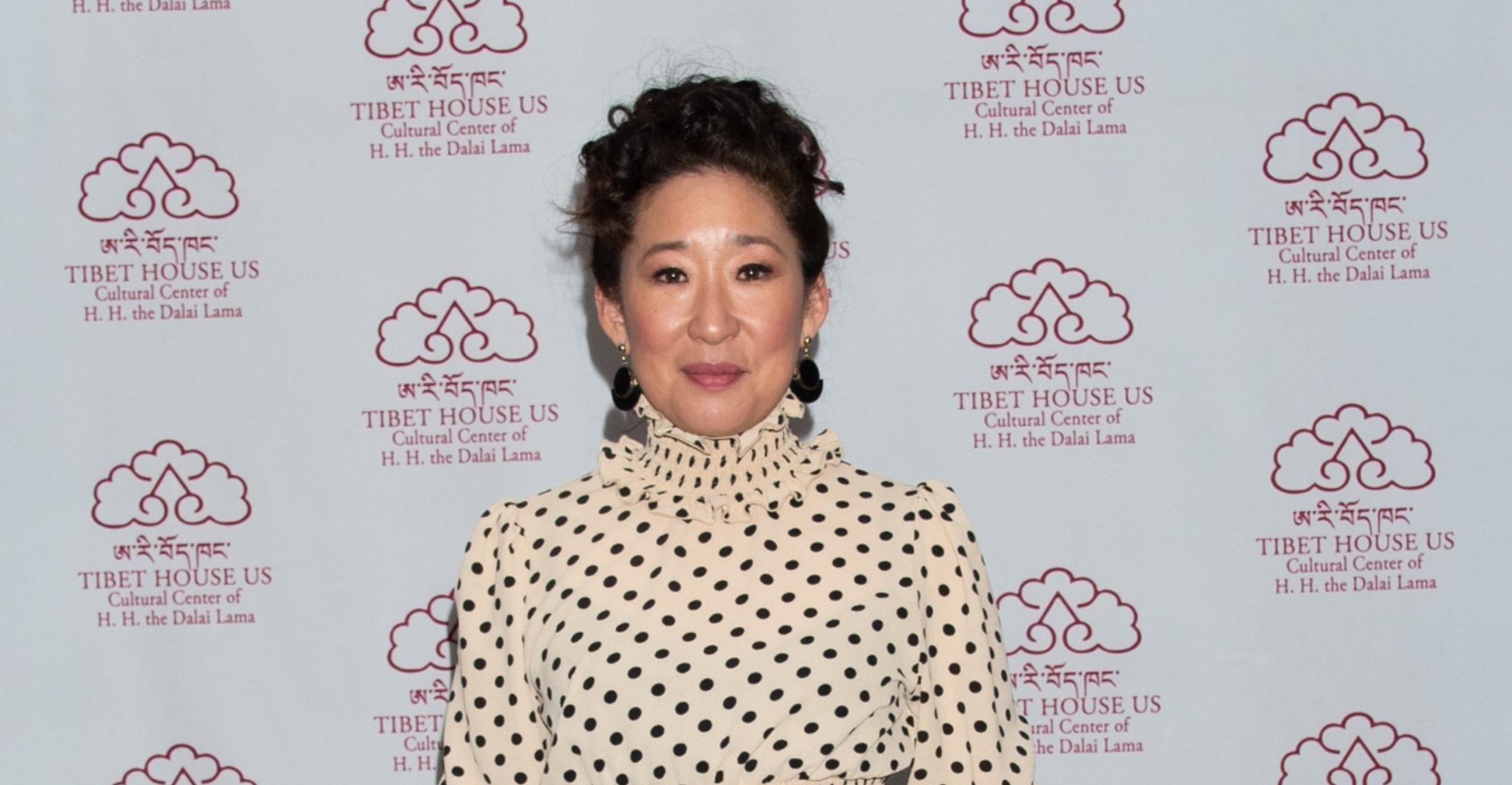 Watch: Sandra Oh Declares She's 'Proud To Be Asian' During Uplifting Speech At Asian Hate Crime Protest
Taking a stand. Amid the rise of Asian hate crimes, actress Sandra Oh made a surprise appearance at a rally in Oakland, Penn., on March 20.
The actress started out her speech by declaring how "happy and proud" she is to be at the protest, then thanking "all the organizers for organizing this just to give us an opportunity to be together and to stand together and to feel each other."
Article continues below advertisement
"For many of us in our community, this is the first time we are even able to voice our fear and our anger," she explained. "And I really am so grateful to everyone willing to listen."
The Killing Eve star acknowledged that countless people are now afraid just to walk outside in the wake of attacks, so she's asking others to step in if they see something going on.
Article continues below advertisement
"I'm going to be very brief, but one thing that I know is many of us in our community are very scared, and I understand that. And one way to kind of go through and get through our fear is to reach out to our communities," she said. "I will challenge everyone here, if you see something, will you help me? If you see one of our sisters or brothers in need, will you help us?"
She then lead the crowd in a chant, "I am proud to be Asian. I belong here."

"Many of us don't get a chance to be able to say that, so I just wanted to give us an opportunity to be able to shout that," Oh noted as she wrapped up her message.
Article continues below advertisement
The Hollywood star has also asked fans to donate and support charities that work to end hate crimes.
The Emmy winner is just one of the countless Asian celebs speaking up to raise awareness over the situation.
Article continues below advertisement
"Wake up... your Asian friends and family are deeply scared, horrified, sick to their stomachs and wildly angry," tweeted To All The Boys I've Loved Before star Lana Condor. "Please please please check in on us, please please please stand with us. Please. Your Asian friend needs you, even if they aren't publicly grieving on social media."
Hawaii Five-O's Daniel Dae Kim has started speaking out in interviews, explaining, he "wanted to add my voice to the rising chorus of those speaking up for this issue, many for the first time."
Actress Olivia Munn has been praising those who are attending rallies, writing, "thank you for showing up for us."

To support the community, visit Asian Americans/Pacific Islanders in Philanthropy's website.