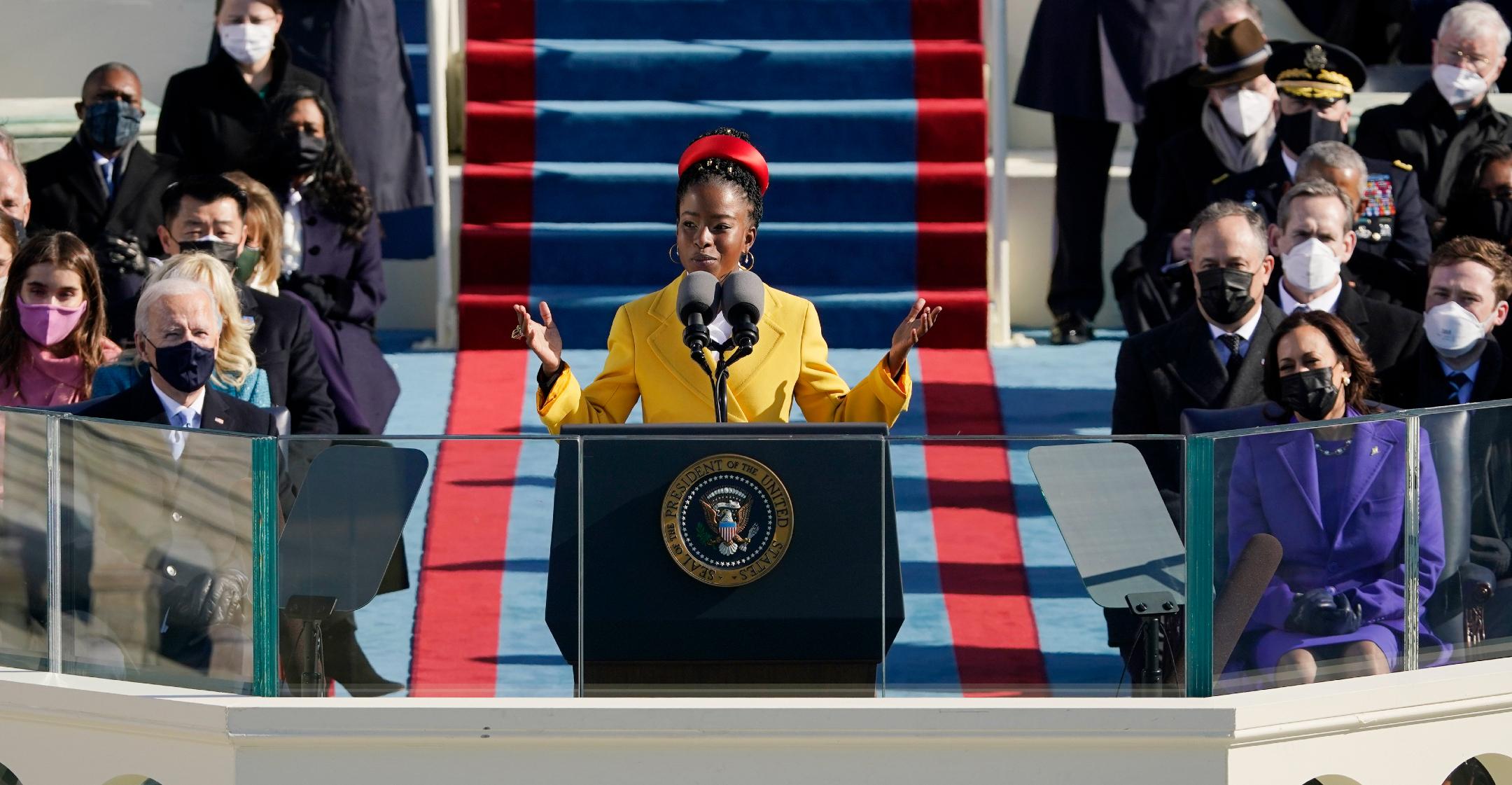 From Writing Poetry To Taking Over The White House? Amanda Gorman Wants To Use Her Platform To Run For President In 2036
Many people don't consider poets as political candidates, but when you think about the idea of a poet morphing into a politician, it actually makes sense. Why? Because poets, especially ones like Amanda Gorman, have mastered the art of rhetoric, which is essential to political discourse.
Like Gorman, 23, many poets bring awareness to social issues, and at their best, politics are about addressing those issues. As the Kingsley & Kate Tufts Poetry Blog puts it, "...poetry is meant to be our companion throughout every stage of societal awareness."
Article continues below advertisement
According to PEOPLE, Gorman has informally declared her candidacy for president for the 2036 ticket.
"When I was at Harvard, I thought I would have to go down this kind of more orthodox path of 'OK, so I'll go to law school and then maybe I'll run for local public office,'" she said. "Now I realized that perhaps my path will be a different one, that it might be performing my poetry and touching people that way, and then entering public office from a platform that was built off of my beliefs and thoughts and ideas."
Article continues below advertisement
Gorman's strategy makes sense in light of recent events. She became a national sensation when she recited her poem at the 59th Presidential Inauguration. A few days later, she signed with IMG Models and then was invited to recite her poetry at the Super Bowl.
Gorman has always felt a special connection with words, and from a young age, she has understood their power.
Article continues below advertisement
But the budding politician was born with a speech impediment and was later diagnosed with auditory processing disorder. At recess, she would sit out instead of playing with other kids and write in her journal. "There are memories in my mind in which I recognize that my voice was being othered — being asked from a young age, 'Where are you from?' and, 'You talk funny.' People were so incessant on trying to pin down why I was different from them."
So, she turned to poetry since "it's always been cool to me."
"Now, because social media can be used for good and bad, it's entering a new era of accessibility," she added.
In a world where taking action is just as important as reciting beautiful words, Gorman stands at the ready. She uses the quote by Ocean Vuong, "The world is in our mouth" to remind folks of the power words wield.
With such mentors as Hillary Clinton, Speaker of the House Nancy Pelosi and Oprah Winfrey and her exploding platform as a poet, the sky is the limit for Gorman.