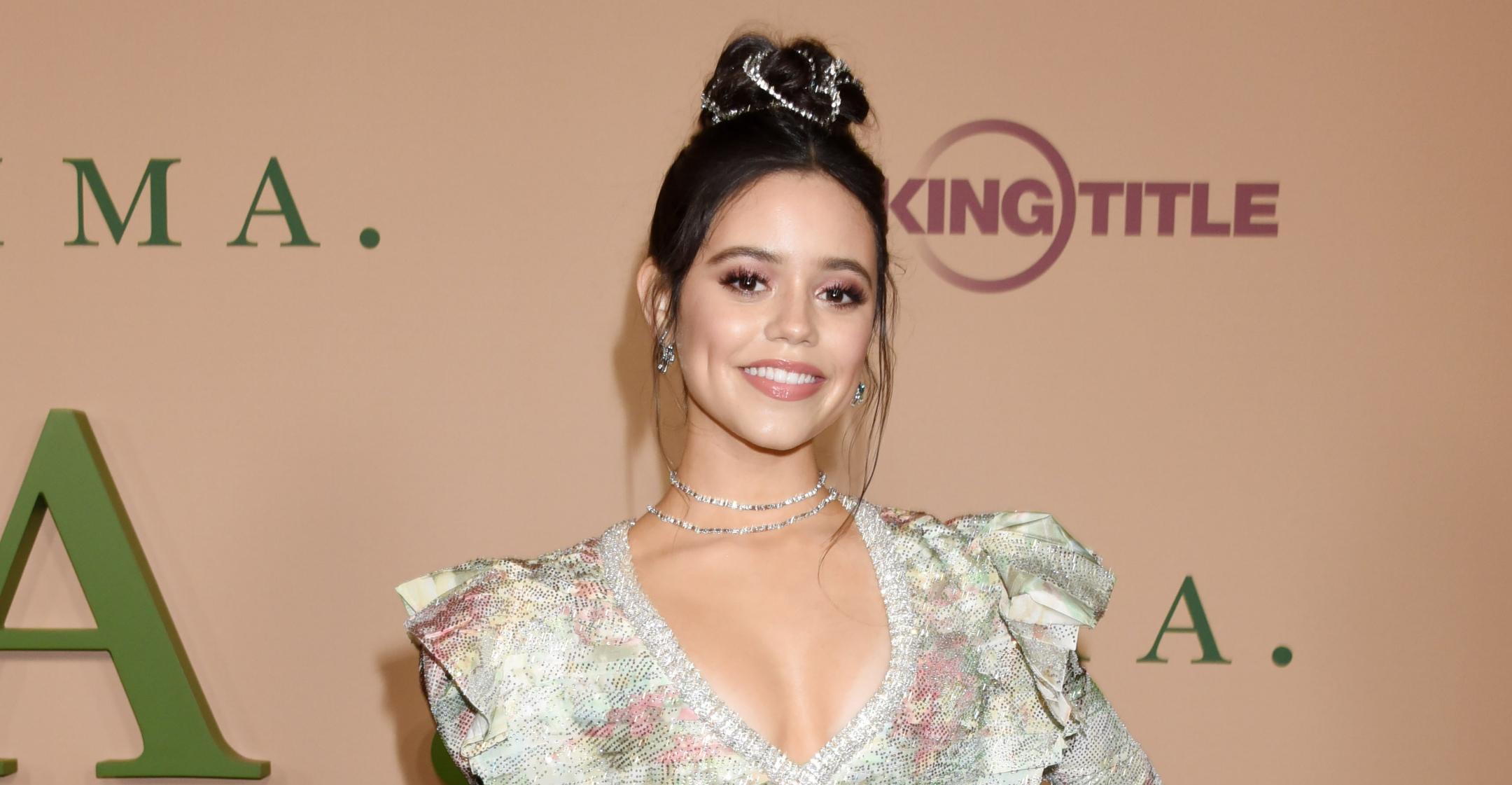 'You' Actress Jenna Ortega Hopes To Use Her Platform To Help The Latinx Community Feel Represented & 'Proud'
She's just 18 years old, but Jenna Ortega is quickly making her mark in Hollywood.

The star first caught viewers' attention when she played a younger version of the titular character in Jane the Virgin, but her role in Netflix's You raised her star power even more.
Article continues below advertisement
With several other projects under her belt — aside from landing a role in the fifth installment of Scream, she starred in Yes Day with Jennifer Garner — she's now finding ways to use her platform to make a difference.
Article continues below advertisement
While Ortega has posted plenty of photos form her time on set with her popular costars, she also uses her social media to relate to her fans — and her fun attitude is one of the countless reasons her fan base is continuing to grow.

A few months ago, the brunette beauty shared a selfie that featured her with cream on her upper lip — something plenty of girls do, but don't always publicize.
"I was literally just bleaching my mustache ... because I'm Latina. I think anybody who is a person of color or has dark hair has that struggle," she explained. "So I just figured [I'd post it], because social media is so inauthentic. I try to make things more natural and honest."
Article continues below advertisement
Her Latin background is something she's proud of, and she hopes that by finding success in showbiz, she can inspire others to reach their dreams as well.
"Growing up, I didn't really have many Latinx icons to look up to," she admitted to Elite Daily. "Growing up, I had trouble with self-confidence, or seeing myself, because I didn't really feel seen."
Article continues below advertisement
"When I was four years old, I wanted to dye my hair blonde so I looked like Cinderella. I think that is a really good example of kids not being confident in their appearance because [they don't feel] visible in film or television," she pointed out. "So I think it's really important for young kids who are growing up [to] see themselves there."
"We are prevalent and we should be heard," she stated. "With everything I do, I would like to make them proud."
And though Ortega is excited to witness Hollywood becoming more inclusive, she noted that there's still a ton of work left to do.
Article continues below advertisement
To start, Ortega said that casting directors need to portray the Latinx community "in a more positive light, but stop putting ethnic restrictions on characters. I think that's the most ridiculous thing ever."
Article continues below advertisement
"You'll read a breakdown for somebody, and it's like: blonde hair, blue eyes, or African American descent. Unless it's a story about the oppression that [specific marginalized groups] face, or anything like that, obviously cast authentically to that. But I mean characters in general," she elaborated.
"If you're writing a story about a family and it's not specific about what kind of family you're writing, it should be more open in that sense," she continued. "Overall, just stop trying to check off boxes."