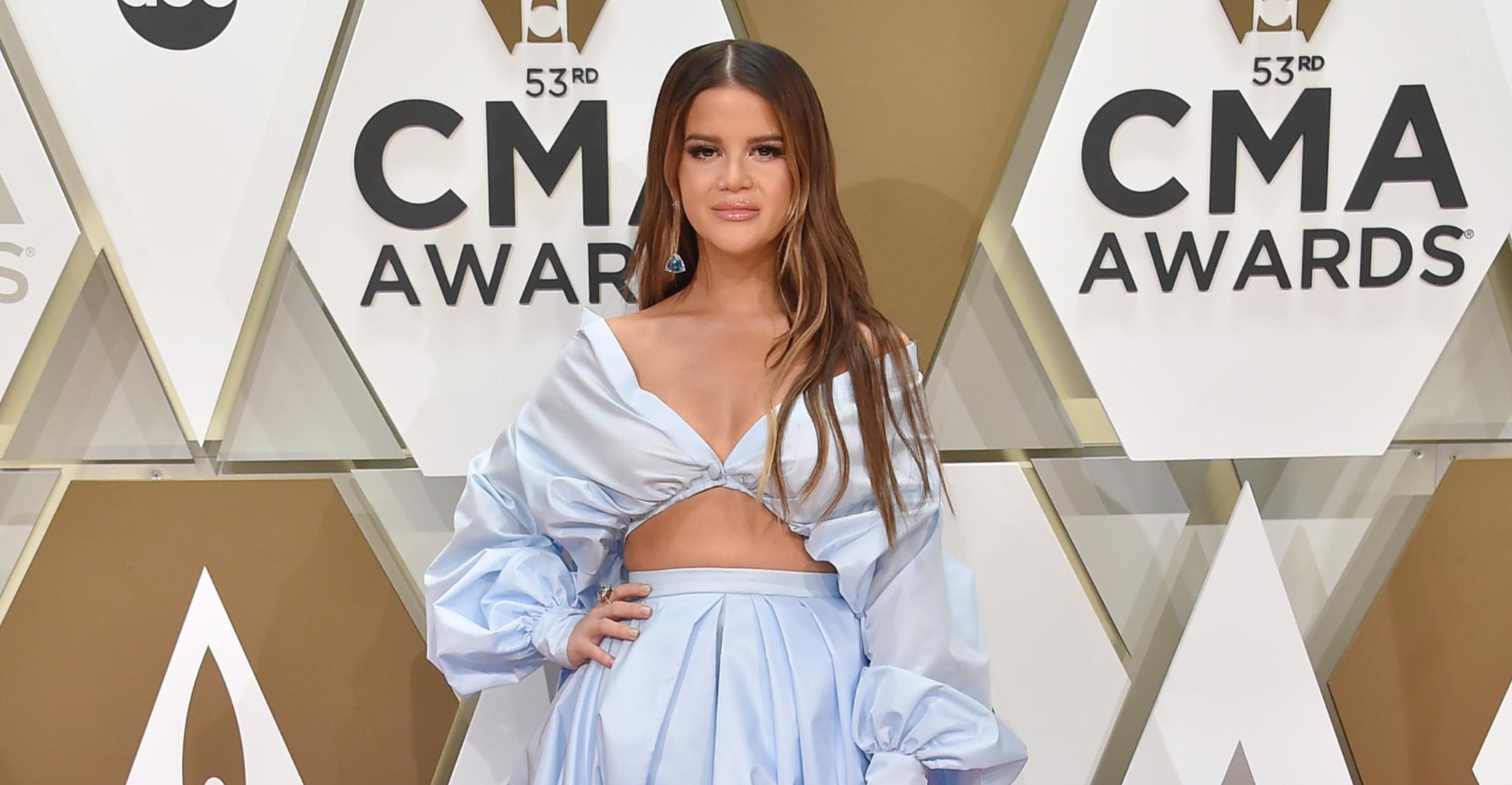 Watch: Singer Maren Morris Wants To See More Diversity In Country Music, Notes 'There's A Huge Disparity'
Singer Maren Morris wants to see more diversity in the country music industry.
While on the March 11 episode of Ellen DeGeneres' show, the star — who acknowledged she "sort of has this leg up" as a white woman — delved into the problems her genre faces, which includes a lack of Black female musicians.
Article continues below advertisement
"There's a huge disparity of men and women in our genre, there's even more of a disparity between white women and Black women trying to be in country music," she pointed out. "There's so many Black women and men who adore country music and don't feel the door is open for them even a crack."

"I just feel like country music as a genre — we all have so much room to grow, myself included," she explained. "But I think country music definitely is stepping up to the plate slowly but surely."
Most recently, a handful of country stars have come under fire for incidents over race: in February, video footage was released of Morgan Wallen using the n-word while in Nashville, which is considered the home of country music.

Wallen issued an apology, admitting he was "embarrassed" by his behavior, noting there was "no excuse" for what he said — but Morris claimed her colleague's actions aren't rare in the industry.
Article continues below advertisement
"It actually IS representative of our town because this isn't his first 'scuffle' and he just demolished a huge streaming record last month regardless," she tweeted. "We all know it wasn't his first time using that word. We keep them rich and protected at all costs with no recourse."
"The Bones" crooner revealed that racially charged instances — such as the death of George Floyd —have spurred her to do "so much of my own homework the last couple of years." She also noted that it's made her rethink who she associates herself with and what it is she represents.
"You're always going to have people that wanna come for you if you say something unpopular to them or their group-think for the second. For me, I just have to think about my son and the people in my circle going forward — who I write with, who I employ — and think, am I making room for everybody?" she shared. "I just want to exist in a genre that is working to be better."