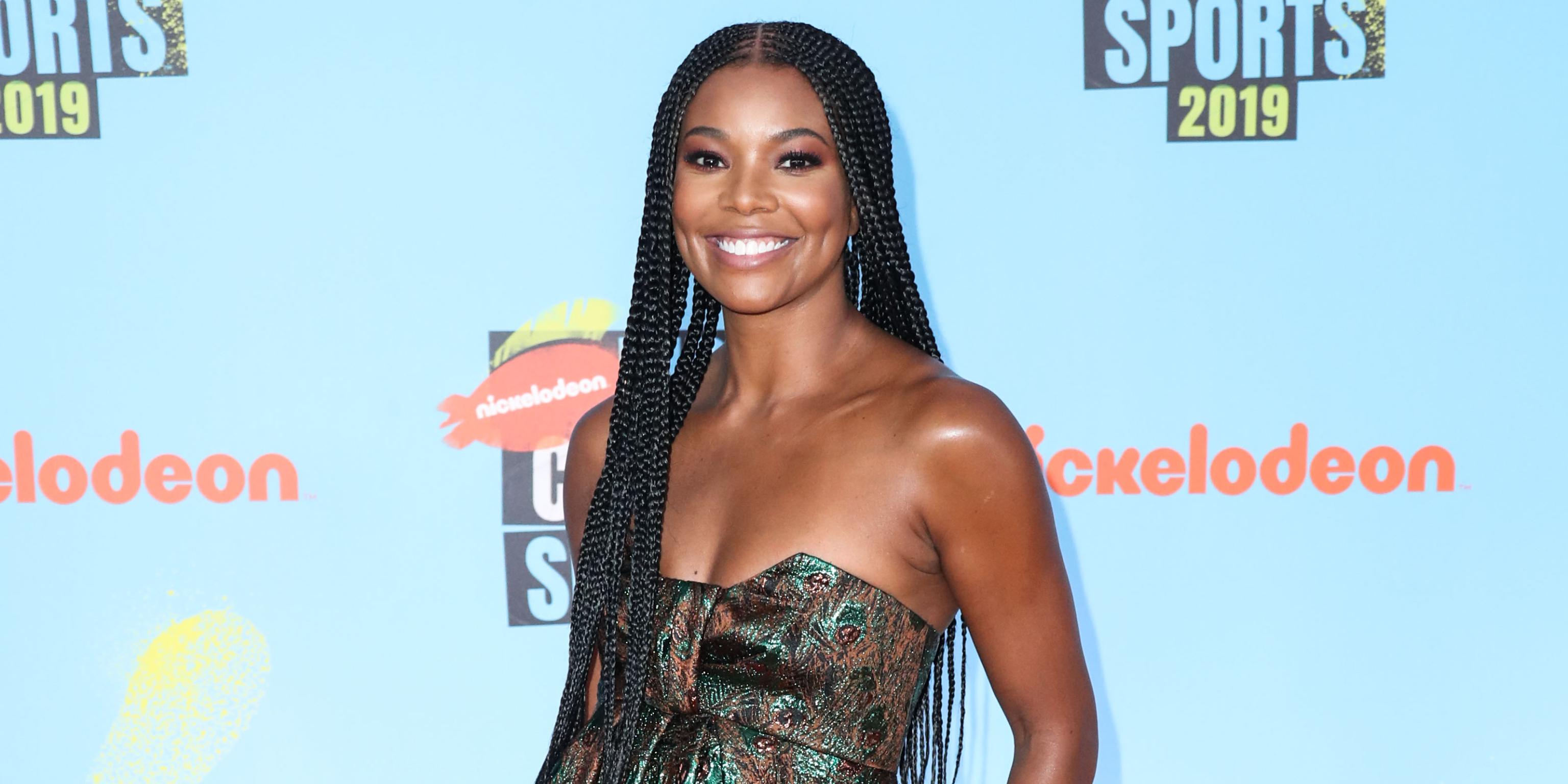 Now That Gabrielle Union Has Learned To 'Love' Her Hair's Natural Texture & Curls, She's Making Sure Her Kids Will Too
It took years for Gabrielle Union to embrace her natural hair, but now that she does, she's determined to instill the same value of self-love within her daughters.
The actress confessed that she "hated" her tresses while growing up. "I wanted it to be anything but what it was," she recalled. "I wasted so much of my youth in my twenties, thirties and certainly my teens wanting to be someone else."
Article continues below advertisement
Union revealed that society also led her to believe that she wasn't as beautiful as other leading ladies in Hollywood, explaining there were no Black stars setting an example.

These days, she's worked it into her contract that her two personal stylists have to be the ones to do her hair when on set, but she admitted that having them around is "a luxury" that most actresses don't have until they've established their career — which is something she's experienced herself.
Article continues below advertisement
"You kind of get what you get and you have to hope that the production cares about their Black talent and the production cares about our hair health and our confidence..." she said. "A lot of productions don't give a s**t and will be like, 'I want you to look like this,' showing a picture of you from your Instagram or a red carpet. And you're like, 'Yeah, Black people did that. And you don't have any of those in your hair and makeup trailer. So…'"

It wasn't until she hit her 40s that she did some "internal work," therapy and took on more self-help practices, all of which lead to her embracing her hair's natural curls and texture. Now, she wants to be a role model for Black youth, including her own kids Kaviaa, 2, and Zaya, 13.
When asked how she instills hair confidence in others, she replied, "I live it. I show them. It's one thing to say, 'Oh your hair is beautiful as it is' while you're getting a relaxer every six weeks," she explained. "What you say and what you're doing don't match."

"Just growing it out, loving my own texture, loving my own curls," she continued. "Letting them see my natural hair texture, letting them see my natural curls."
Article continues below advertisement
The star hasn't had a hair straightening treatment for more than 15 years, but when she does treat her hair, she lets her daughters "watch the whole process: how I wash my hair, how I deep condition, when I do a steam, letting them see me get my hair trimmed," she noted.
"I don't know why that feels radical, but we like to hang on to some dead ends because we value length but it's unhealthy," she added. "Having your kids see you get regular hair cuts and trims, you don't even think about how freeing that can be."

Union talked to Madame Noir and PEOPLE.