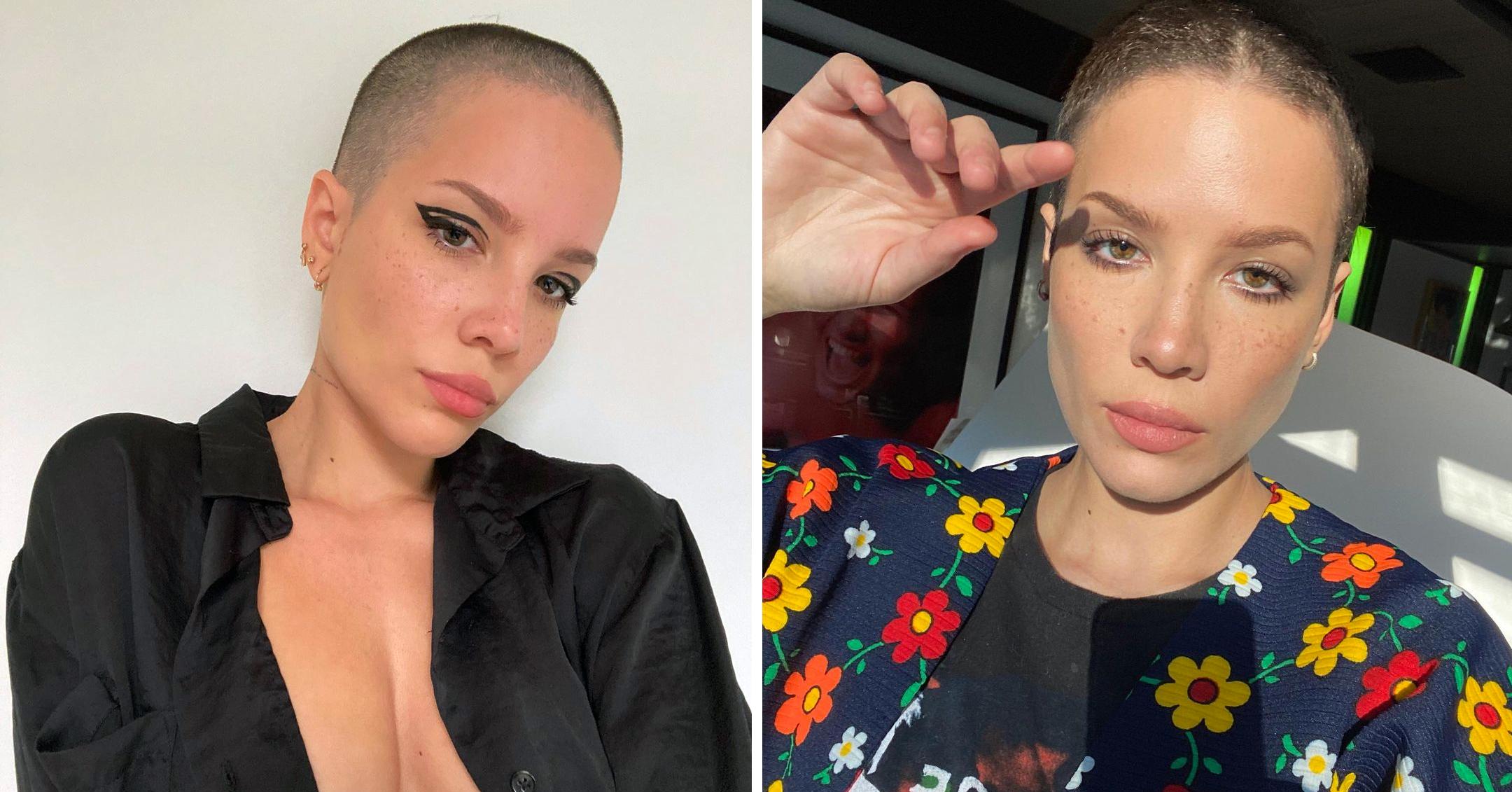 Hair Chameleon Halsey Reveals She Feels 'The Most Confident' When She's Rocking A Bald Head
Marching to the beat of her own drum! Though Halsey is known for constantly switching up her 'do with different colors and wigs, the singer revealed she actually feels her best when her head is completely buzzed.
"I have a pretty good idea of what my 'prettiest' look is, by social standards, but it doesn't mean it's what I want to look like," the star admitted. "I definitely don't think that my most 'Hollywood' look is when I have a bald head, but it's when I feel the most confident."
Article continues below advertisement
Despite her seemingly nonchalant attitude, the "Graveyard" crooner, 26, confessed that just like the rest of us, she's dealt with insecurities.
"I accepted I won't feel 100% all the time," she tweeted in 2019, explaining that the realization has "given me access to a new range of emotion."
"I love all my devil-may-care cuties I'm surrounded by," she added, "but it's OKAY to feel insecure about yourself sometimes."
Article continues below advertisement
The star, who announced last month that she was expecting her first child with boyfriend Alev Aydin, is echoing her message of self-love through her new makeup line, About-Face, declaring that she wants her brand to make "young people... feel like they're brave enough to leave the house with, like, lime green eyeshadow and black lipstick on."
"I'm exhausted with this industry of Instagram filters," she stated. "It's gotta be damaging to your brain to constantly be looking at yourself through an altered lens and being disappointed with what your face actually looks like."
"I know what that feels like because when I first started getting publicity of some kind, I would go out and [paparazzi would] take pictures of me. I can't control the angle. I can't control the lighting. I can't control if it's my good side or my bad side," she noted. "The pictures would come out and I would just have to look at them and go, 'Okay. That's what I look like.' I don't get to change it. I have to make peace with my face.'"
The Grammy nominee chatted with Byrdie about her career, life changes and more.