'Riverdale' Actress Camila Mendes Is Proud To Represent The Latinx Community, Wants To See More Of Her Peers In Lead Roles
Riverdale lead Camila Mendes enjoys being able to work with her costars day after day, but the role means something much bigger for the actress. While on the Tamron Hall Show, she explained that she wants young girls to be able to look up to her, the same way she looked up to her own "teen idols."
"When I think about the career of acting, it can quickly become a superficial vain one if you're not thinking bigger picture with it," she pointed out. "When I try to think about my career, I'm like, 'What do I want to do for the world? How do I want to make a difference?' So for me, part of that is connecting that younger audience that I have."
Article continues below advertisement
"I'm a Latina trying to represent a community of people that are heavily underrepresented in this industry," she noted. "I think about what those people who need to see themselves represented."
In the CW series, Mendes' character, Veronica Lodge, comes from an affluent and powerful Latin family — but in real life, she revealed she's faced discrimination when auditioning for roles. "It's important to display Latinx people not just as the poor underdogs, but as people who can be successful and conquer," she stated. "I think that's a very empowering message to send to our audience."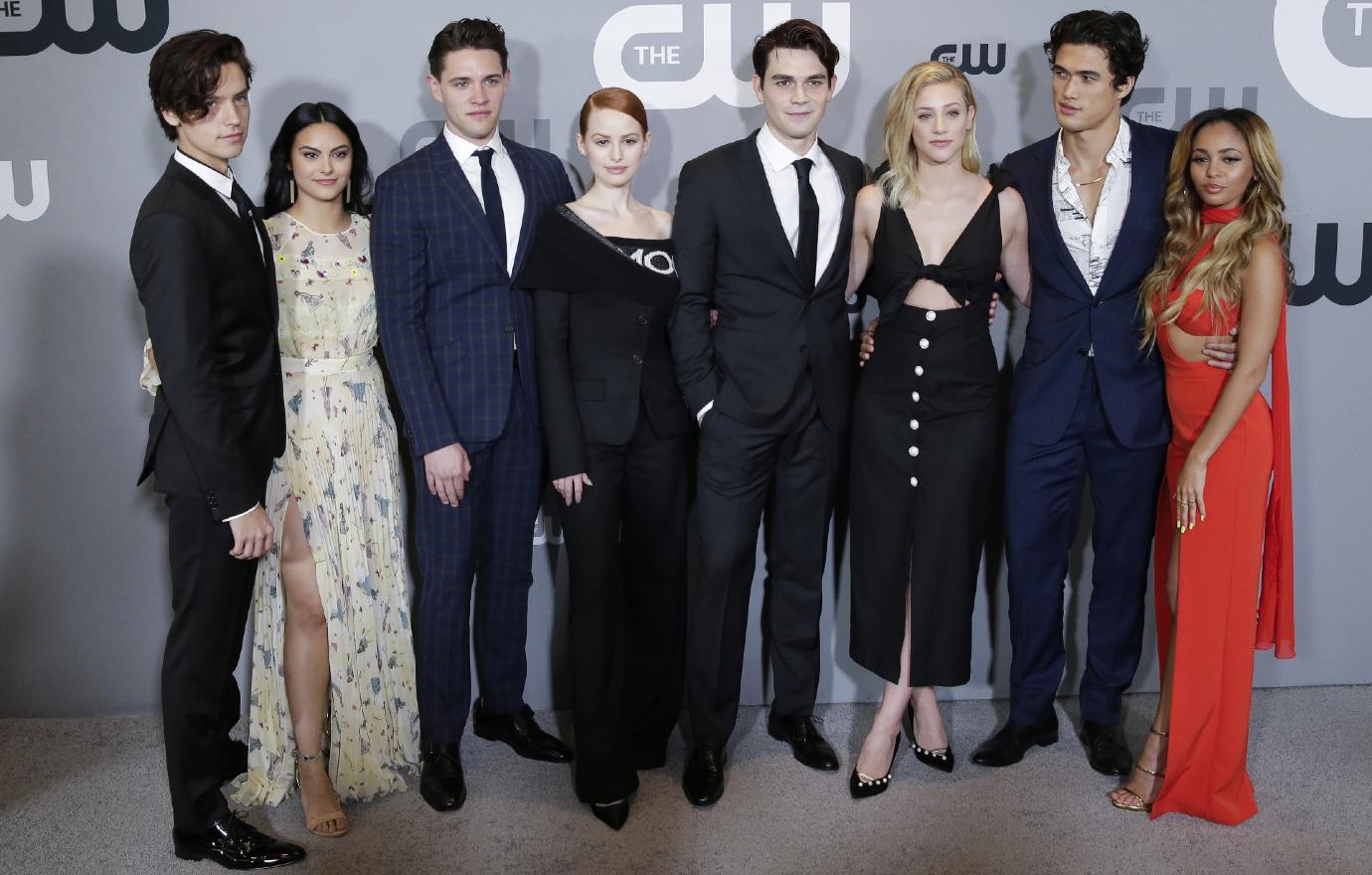 Article continues below advertisement
Even outside of showbiz, the star recalled feeling like a "supporting role to my white counterparts" while growing up. "Just like friendships, it was always like, 'I'm here to make you look good,'" she explained. "I'm here to be the funny side character."

However, Mendes noted she's started to see a shift. "Now we are kind of going a direction where people of color can be leads and drive a story and be protagonists," she said. "That is something that we need to see more of."
After her talk with Hall, the actress gushed over how great it was to be able to touch on real life issues.
"It's very refreshing when I'm able to discuss topics I care about in an interview," she wrote on Instagram. "I have so much love for my Latinx community. I will do everything in my power to lift and elevate our representation in Hollywood."