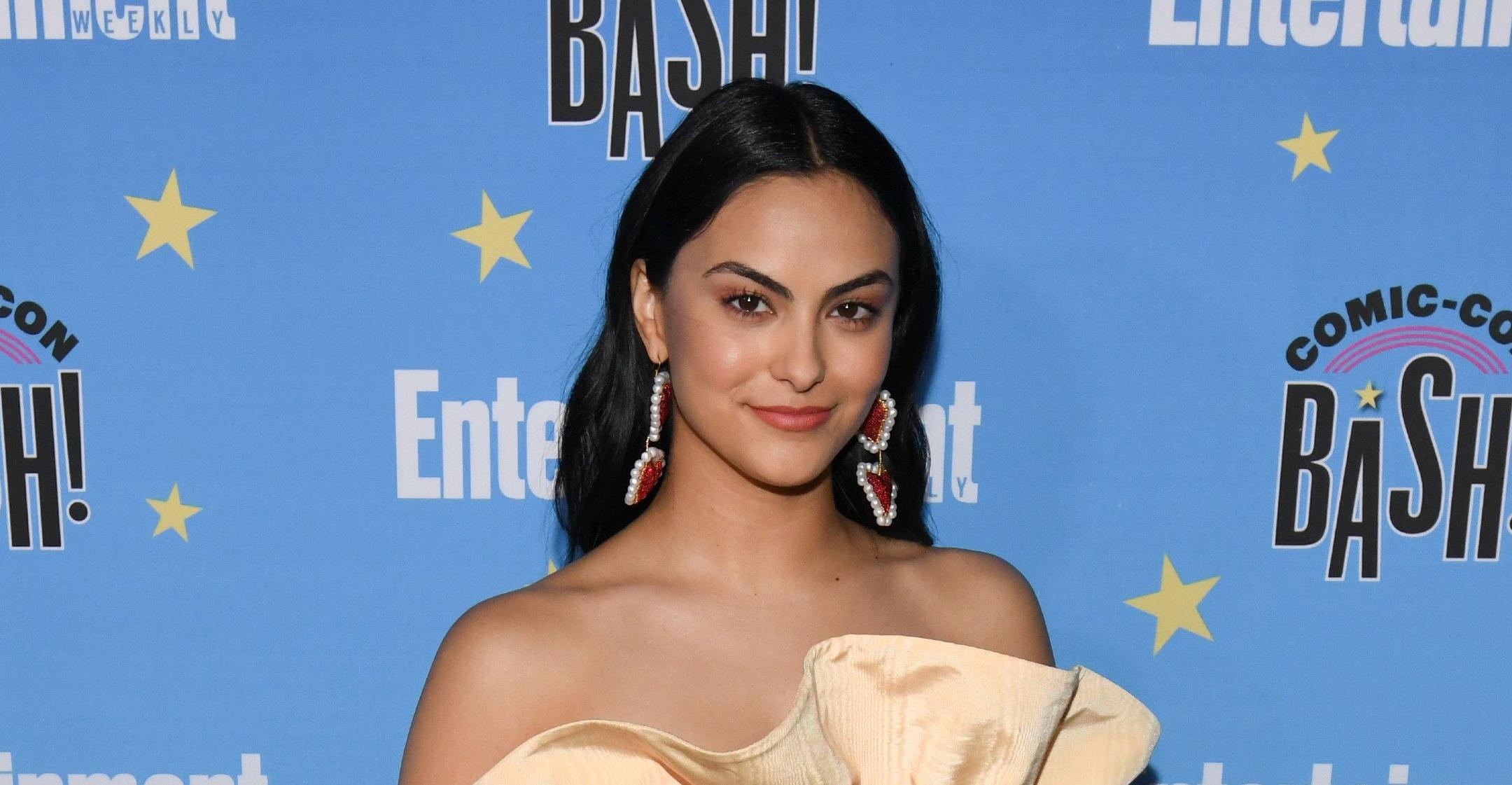 Eye-Opening! Camila Mendes Reveals She Is Obsessed With This Beauty Product Because It Makes A 'Bold' Statement
Even though it's harder to see people's faces when they wear a mask, Camila Mendes is still into showing off her peepers. In fact, there's one beauty trend the Riverdale star is obsessed with at the moment.
"Speaking of eyes, it's a liner moment, where you have a cat eye but you draw a line above the lid, specifically on the inner corner above the lid, so it's balanced out," she told Glamour. "The other night I used the Urban Decay 24/7 Glide On Pencil — a mixture of the blue and purple ones — and blended them together just to do a fun eye moment, because when else do I have the opportunity to go bold?"
Article continues below advertisement
The brunette beauty, 26 — who is Urban Decay's brand ambassador — is also experimenting with the newest eye shadow palette, which is called Wild West.
"I'm 100% playing up my eyes more," she revealed. "And I love that the palette has a dual personality to it. If I want to go for a more neutral daytime look, I can do that, and if I want to do something more bold and experiment with the colors, I can have fun with that."
Article continues below advertisement
Meanwhile, if you're trying to emulate Mendes' gorgeous beauty routine, then make note of these three products that the star can't live without.
"A tinted moisturizer or lightweight foundation, like Urban Decay's HydroManiac Tinted Glow Hydrator, because that's the best of both worlds. Then a brow pencil. I use Urban Decay's Brow Blade. I just fill it in on the outside and then brush my brows up," she said. "I use a shade called Cafe Kitty, which isn't the darkest one you can go with, but that's why I like it. It's a lighter color you wouldn't expect to use with a black brow, but it fills my brows in so nicely, especially when I brush them up. I found that it blends it even better that way."
She continued, "And finally, mascara. I like to use Ilia's mascara for daytime, because the brush is really thin and simple and looks really natural. But if I'm going for a nighttime look and want to go bolder, I'll use Urban Decay's Lash Freak because that's a really fun one."
At the end of the day, the Palm Springs actress relies on her mother's guidance, which she was informed of at "an early age."
"We always tried to eat organic and eat a nice, balanced diet, with a lot of vegetables. That's the best beauty advice because being healthy on the inside reflects on the outside. Whenever I'm eating well and taking care of myself, my skin is way more glowy and dewy," she shared.