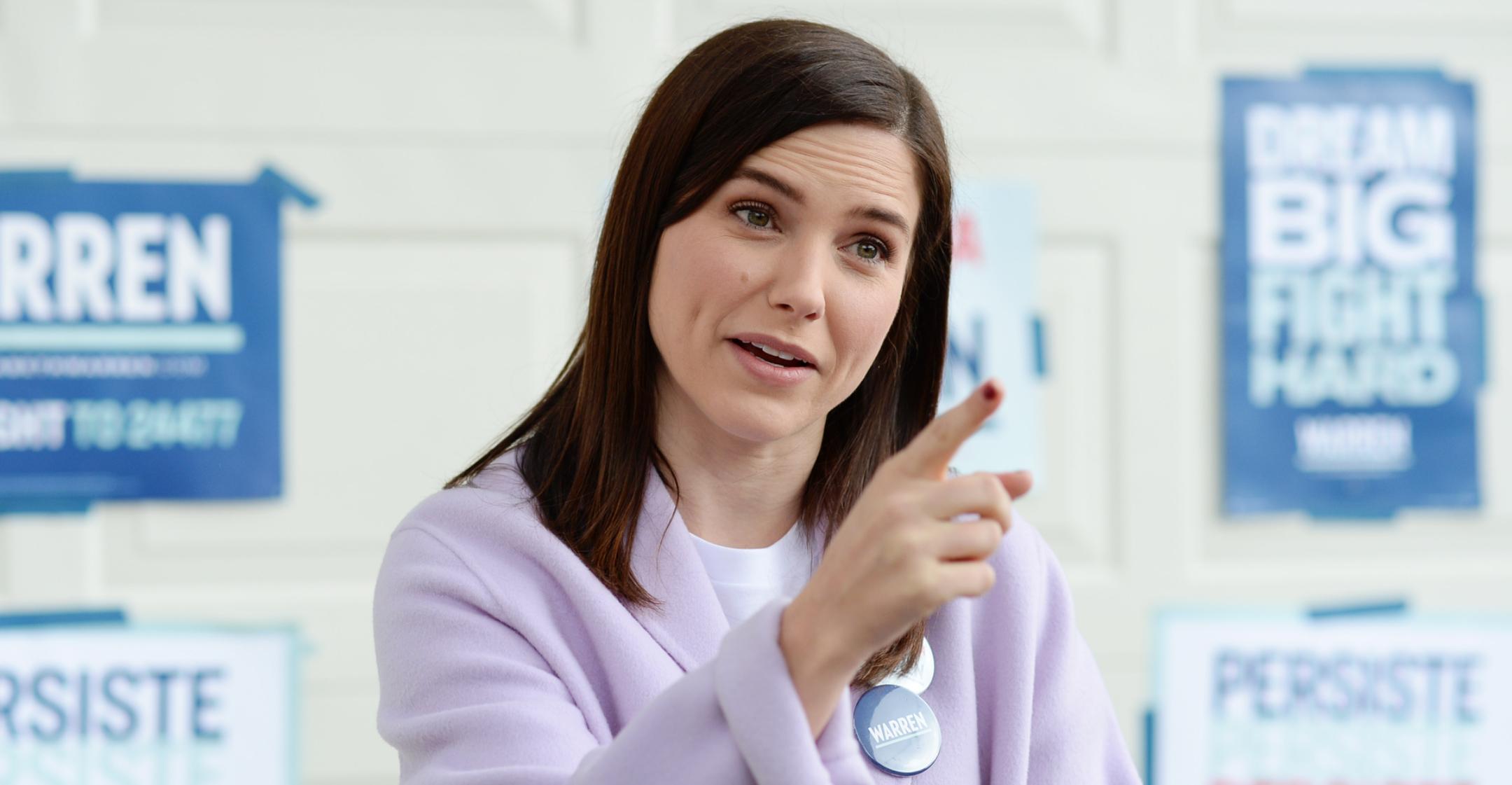 Standing Her Ground! Sophia Bush Declares She 'Will Be Uncompromising On Advocacy Forever'
Standing her ground! Sophia Bush has always felt it was important to voice her opinion on matters like human rights, but she regrets that during the early days of her acting career, she gave in to those who told her to "be a little more palatable."
Article continues below advertisement
"I got talked out of standing up for myself in the way that I should have a lot when I was young," she recalled. "Because people would say, 'Well, you're just not seeing it, or look what's happening over here.' Or, whatever the sort of excuses [were]."
Article continues below advertisement
"I think the advice I would give [my 21-year-old self], starting my first TV show, would be when you have that feeling, trust it," she shared with PEOPLE. "It takes a long time of being pushed too far, I think, to learn where the line is and hold on. You learn to hold the line for yourself and that's the way you can hold the line for others too."
No longer worried about what other people think, Bush consistently uses her platform to stick up for her beliefs.

"There are so many brands who I've had approach me and say, 'We'd love for you to work on this, but you need to tone down your politics by 50%.' And I've just said, 'No,'" she revealed. "I will be uncompromising on advocacy forever."
Article continues below advertisement
Most recently, the One Tree Hill star has been encouraging the country to continue wearing protective face masks during the pandemic.

"Here in LA, I'm so grateful for every person I see on essential errands who is wearing a mask, which is almost everyone I see!" she declared in April 2020.
"And because I know that their masks protect me, and my mask protects them, I know I'm doing my part to love and support my neighbors and essential workers by wearing mine," she concluded her social media post.
One month later, the brunette beauty was spotted out while wearing a mask that read "THIS WAS PREVENTABLE." The piece was released by Crooked Media after it was reported that an estimated 36,000 lives could have been saved if the U.S. put out stay-at-home orders earlier then they did.