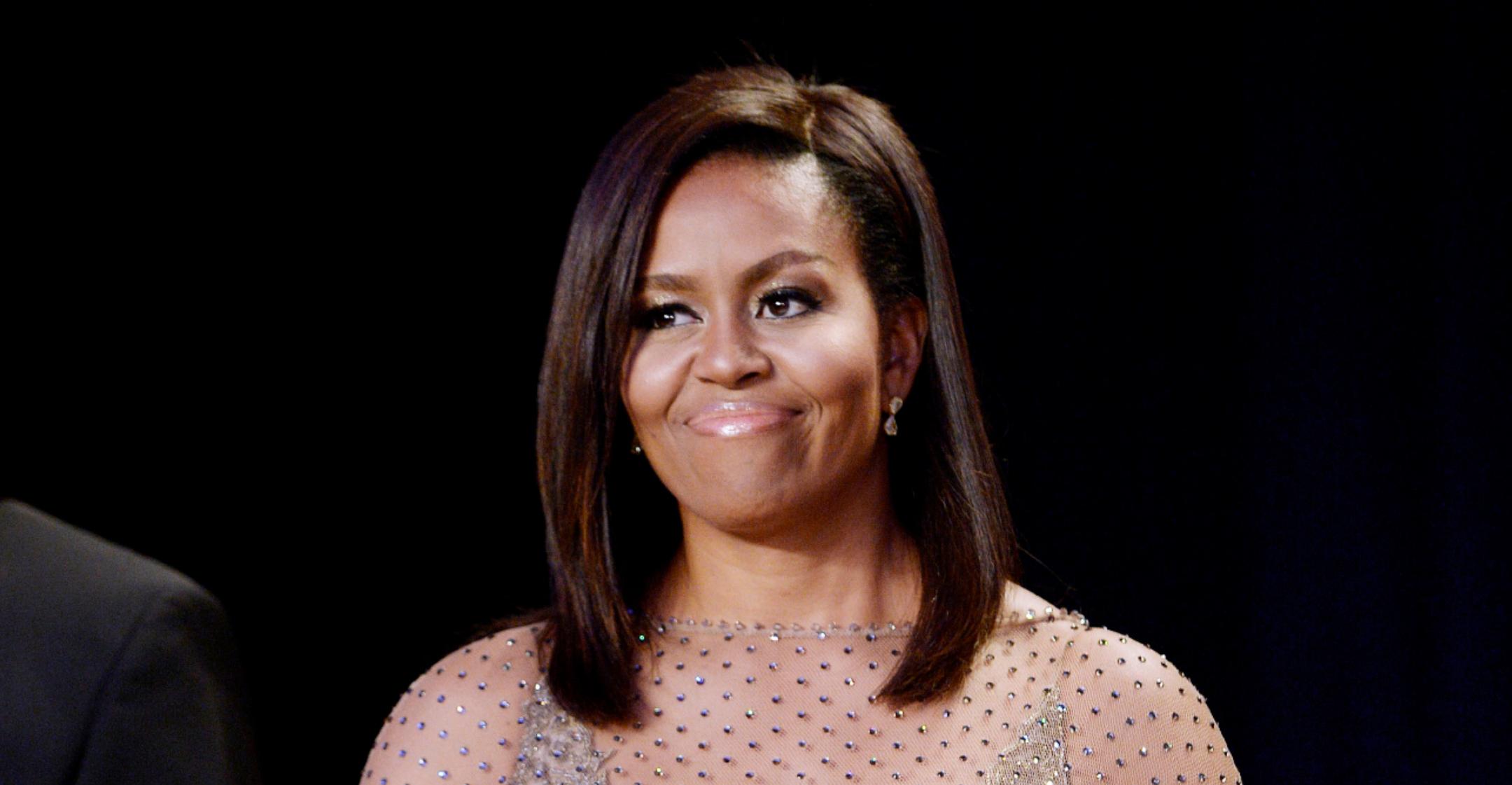 Michelle Obama Adds To Her List Of Accomplishments By Becoming A National Women's Hall Of Fame Inductee
On October 2, Michelle Obama will be one of nine ladies inducted into the 2021 Class at the National Women's Hall of Fame.

"Michelle Obama has emerged as one of the most influential and iconic women of the 21st century," a press release stated. "During her time in the White House, from 2009-2017, she established herself as a strong advocate for women and girls in the U.S. and around the world."
Article continues below advertisement
The statement then listed some of her achievements, which included "Let's Move!, a program aimed at ending childhood obesity; the Reach Higher Initiative to help students navigate and better understand job opportunities and get the education necessary for these jobs; Joining Forces, an initiative she co-lead with Dr. Biden to support military veterans, service members, and military families; and Let Girls Learn, a program to support adolescent girls' education around the world."
It was also noted that the author has made a significant impact even after her years at the White House, becoming an advocate for families, individuals and females around the globe.
Her book Becoming also received a special mention. The bestseller has sold 15 million copies and was printed in 24 languages, and Obama even won the 2020 Grammy for Best Spoken Word Album.
Article continues below advertisement
Next up on her agenda is her Netflix kids show, Mochi & Waffles, which debuts on March 16. The series encourages children to eat healthier. "I'm excited for families and children everywhere to join us on our adventures as we discover, cook, and eat delicious food from all over the world," the former First Lady tweeted upon breaking the exciting news.
In addition to the premiere, Obama announced she teamed up with Partnership for a Healthier America to help give food to those in need. "We want to raise awareness of the food equity issues that this pandemic has made painfully clear—and our goal is to provide more than one million meals to families in need across the country," she wrote on Instagram. "I hope you'll get involved!"
Other inductees to the Hall of Fame include soccer legend Mia Hamm, author Octavia Butler and Pepsi CEO Indra Nooyi. NASA mathematician Katherine Johnson and abolitionist Emily Howland will be inducted posthumously.
The organization is hopeful that they can hold an in-person induction ceremony at renovated 1844 Seneca Knitting Mill building in New York.