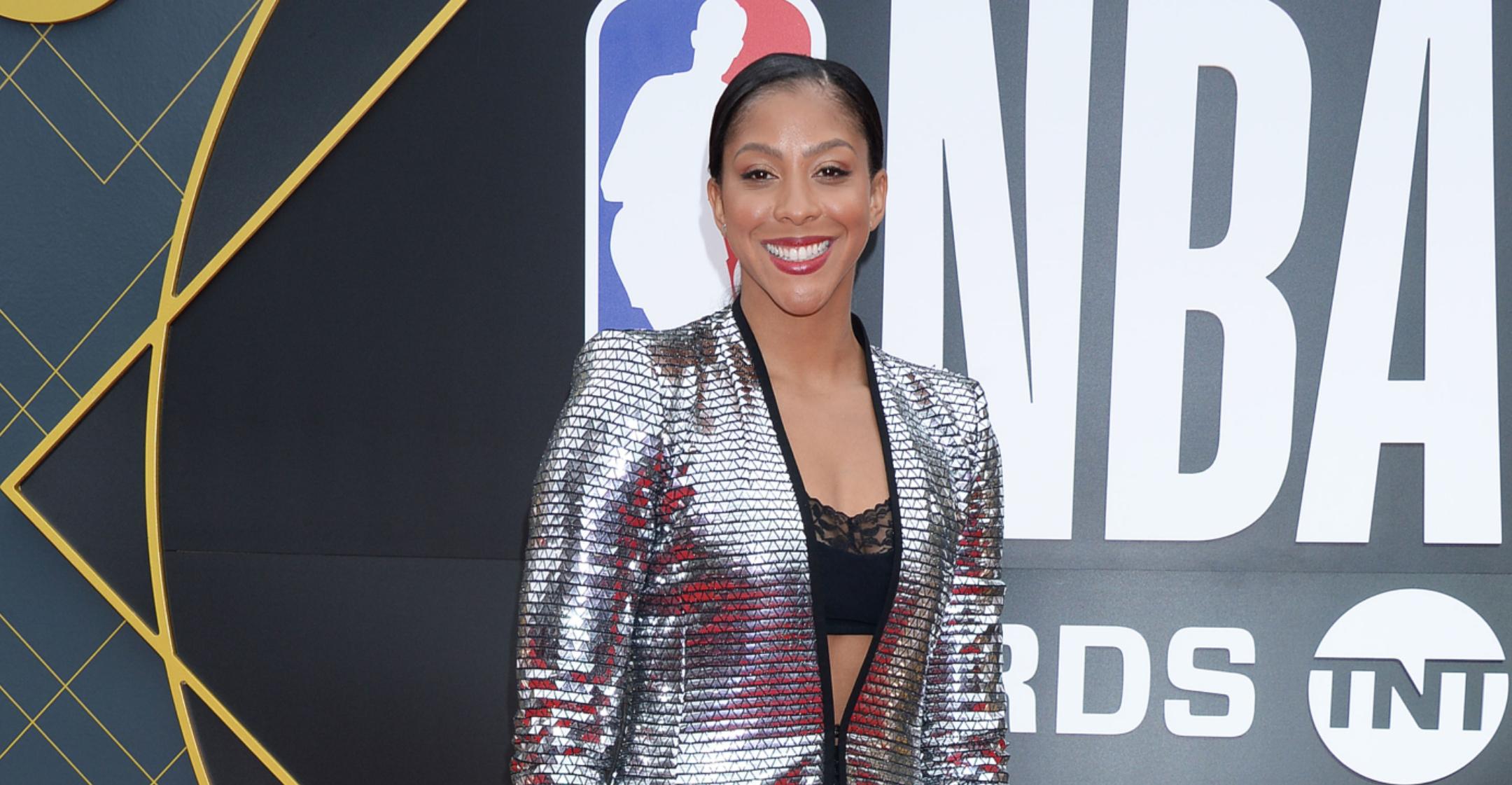 WNBA Player Candace Parker Encourages Other Athletes To Use Their Voice: It's 'The Only Way Things Change'
Candace Parker is excited to see that her fellow athletes are using their voices to bring about change.

Though some of the country believes sports players should stay in their lane, the Chicago Sky star states everyone should feel comfortable expressing their personal beliefs.
Article continues below advertisement
"I think we have a number of people and athletes that are able to speak out and demand change, but just as a doctor is able to speak about politics, I don't see why athletes can't," she noted to PEOPLE. "And so, I really love that we're continuing to have these conversations because I think that's the only way things are going to change."
The WNBA was able to do just that last year, when Atlanta Dream co-owner Kelly Loeffler criticized players who wanted to wear shirts that brought awareness to police brutality and the Black Lives Matter movement.

Several months later, Loeffler lost her stake in the team, as it was sold to a group of investors.
Article continues below advertisement
"I think the biggest thing is to be really informed, and to be knowledgeable, and to learn, and to read, and to know these things before you go out and use your platform to state your opinion," she explained. "It's important to understand that people are going to have different ideas and different viewpoints, and that's what's welcomed within our country."
Article continues below advertisement
"But when those viewpoints and those opinions limit what I'm able to do within the country as an African American woman, then we're obviously going to have to continue to have discussions and push the envelope," Parker stated. "So, I think that we're not going to shut up and dribble."
Over the last year, several teams have also staged walkouts and donned shirts to support other social injustices. "We've gone from a couple of athletes speaking out to now, an entire league shutting down and demanding change," she pointed out.
Article continues below advertisement
Plenty of other female athletes have been using their platform to help bring about change as well.

Last year, tennis champ Naomi Osaka wore face masks that bared the names of Black individuals who lost their lives due to social injustice.
Article continues below advertisement
"Tennis is played and viewed to a global audience, so I think for some of the international fans, they had never seen any of those names before," she said. "It meant a lot that I got to be the person to teach them about what was going on in America and encourage people to have those hard conversations."
Meanwhile, soccer star Alex Morgan launched TOGETHXR, a media company that aims to highlight women's sports, while tennis legend Venus Williams has been adamant about ending the gender pay gap.