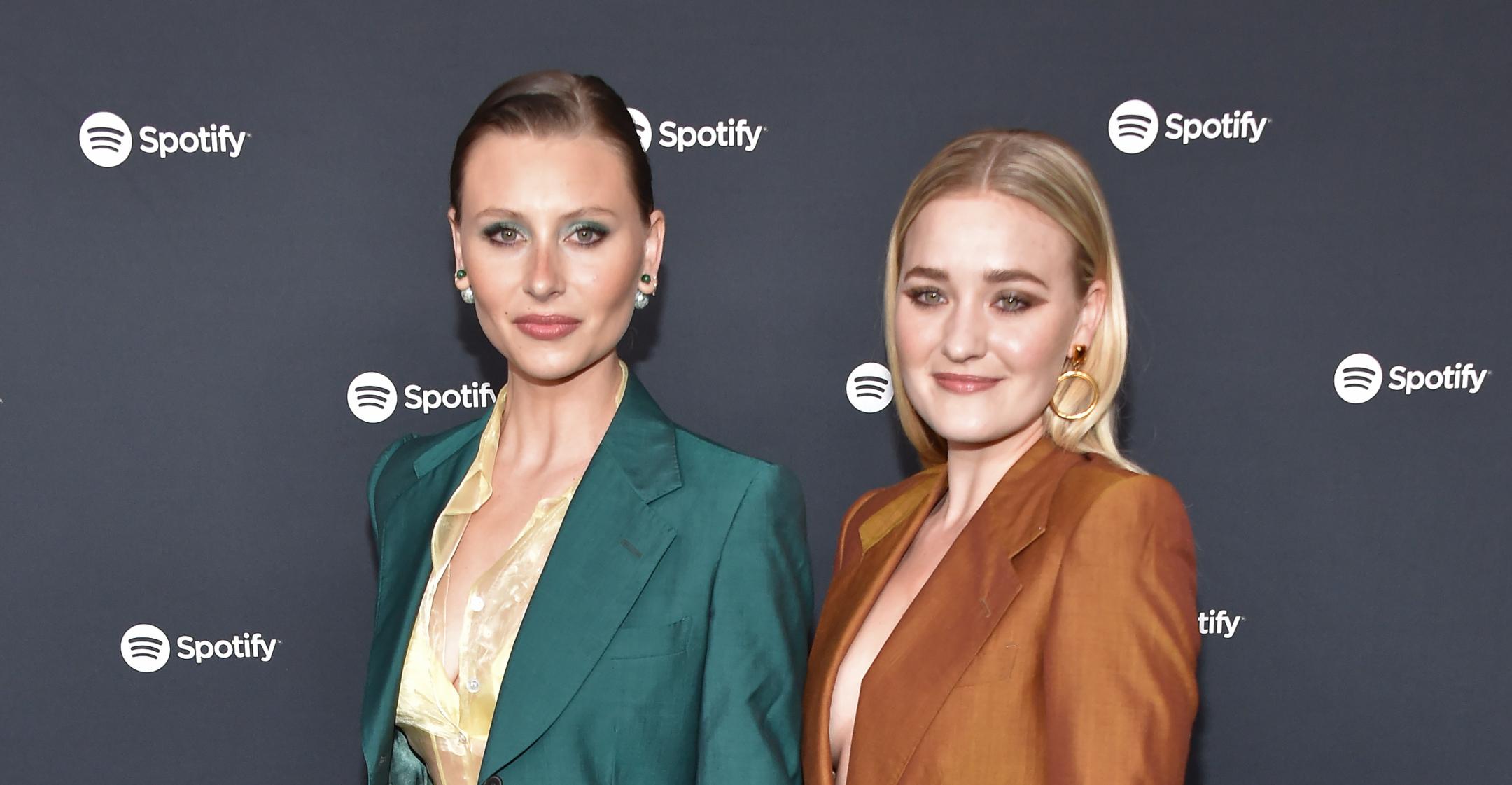 'We Just Got Really Lucky': How Former Disney Darlings Aly & AJ Managed To Stay On The Right Path
For the majority of young Disney Channel stars, a quick rise to superstardom led to major trouble, whether it be drug use, spinning scandalous headlines or going to rehab — but musical duo Aly & AJ Michalka avoided any downward spirals.
Article continues below advertisement
"Most child actors don't have a sibling also experiencing the same success at the same time," Aly reasoned to PEOPLE. "That gave us a lot of normalcy."
Aside from their music career, the sisters starred in the DCOM Cow Belles, while Aly had a regular role in the sitcom Phil of the Future.
Article continues below advertisement
"A lot of people probably looked at us and thought we were crazy, but we said no to a lot of things," explained Aly. "I'm sure that affected our trajectory as artists, but I think at the end of the day, we were able to experience success, but also not an overwhelming amount where we couldn't be humans. We just got really lucky. We had each other."
The talented ladies took some time to pursue their own projects over the past few years, but now, they're back with new music. On May 7, the pair released their fourth disc, A Touch of the Beat Gets You Up on Your Feet Gets You Out and Then Into the Sun — their first album since 2007's Insomniatic, which debuted at number 15 on the Billboard 200.
Article continues below advertisement
The duo didn't have any nerves about getting back into the swing of things, especially since they were met with open arms last December, when they rerecorded and released an explicit version of their hit tune "Potential Breakup Song" after the original went viral on TikTok.
"We have a really authentic friendship, and it's cool doing something with your sister who you've grown up with, who's your best friend, and you're working together in a professional setting," AJ explained of their dynamic. "We've been doing this for years. We are fully in sync as singers and harmonizers. It makes life easier, being in a band with Aly. I couldn't imagine doing this alone."