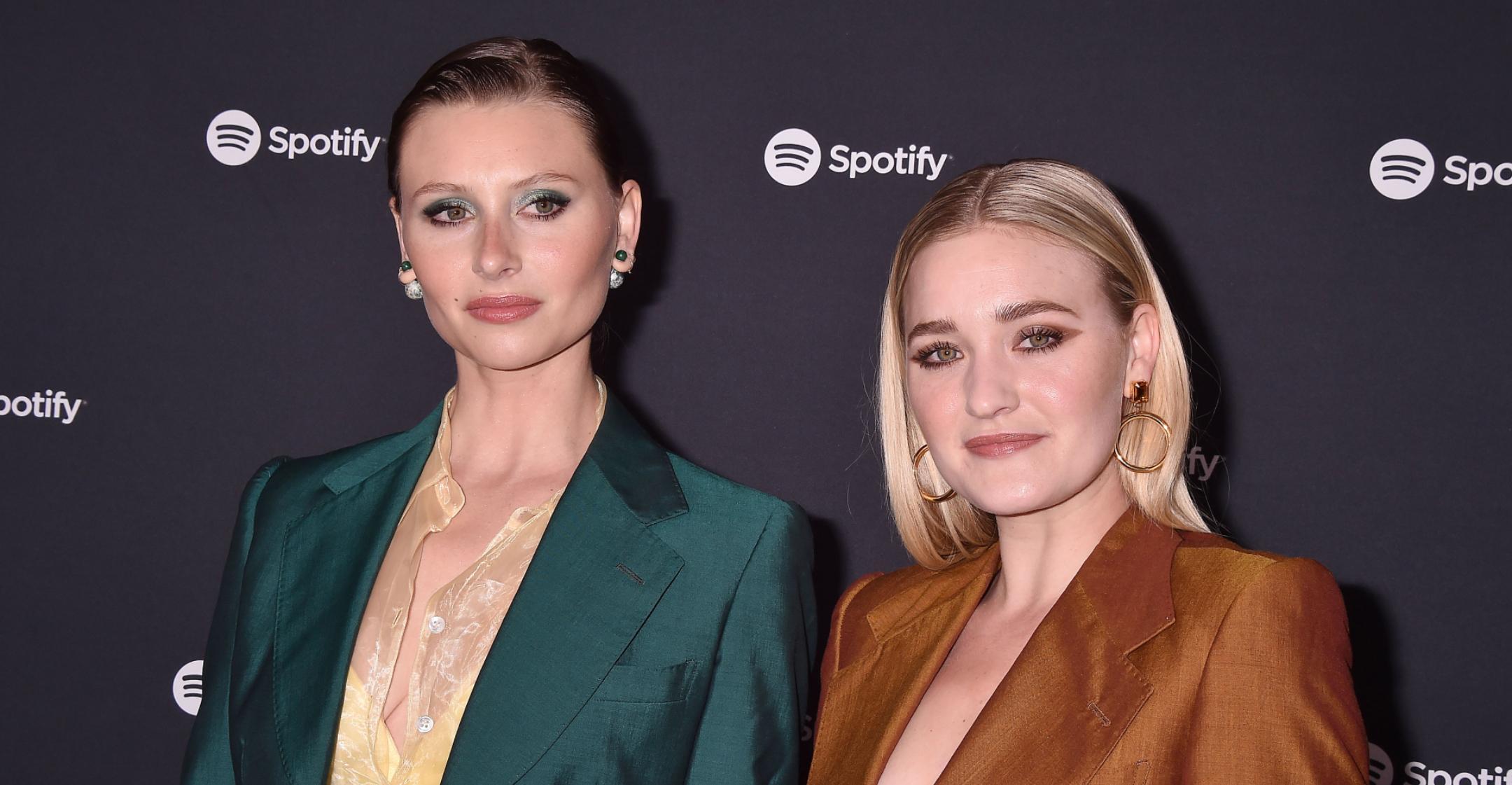 'We Wrote This For Us': Sister Act Aly & AJ Are Entering A New Chapter With Their First Album In 14 Years
Your favorite pop power duo of the 2000s are back! After a lengthy hiatus, sister act Aly & AJ announced their first album in 14 years, a touch of the beat gets you up on your feet gets you out and then into the sun, will be released on May 7.

"It feels like the first time in a weird way, like making a record for the first time," Aly Michalka explained. "In a bizarre way, it feels like a record that you make as an artist without all of the jaded aspects that come with being an act that has been around for 15-plus years."
Article continues below advertisement
"That's kind of the exciting part for us with this album is that we weren't writing this for anyone specifically, we weren't writing this for radio — we wrote this for us, first and foremost, and our fans," she added.
The siblings got their start on the Disney Channel, where Aly had a lead role in the sitcom Phil of the Future. From there, she and younger sis AJ put out three studio albums, with the last releasing in 2007. They then stuck to EPs, which consisted of just a few tracks each.
Article continues below advertisement
Both of the ladies careers took a shift towards acting, but last year, their hit track "Potential Breakup Song" became popular on TikTok, therefore introducing their music to a new generation. Following their renewed popularity, they released an explicit version of the tune, which ushered in a new chapter for their career.
"We call it the PBS resurrection. It truly made us so excited," revealed AJ. "I think to see that fans have caught on, whether it was a song they hadn't heard in 14 years or had never heard it, it just meant a lot to Aly and I, that, whether you're Gen Z or older, people are experiencing this nostalgic tune."
The warm reception they received pushed them to record more music. "The biggest inspiration of this record was to capture the sounds of the West coast and what we associate with being California kids," Aly explained to PEOPLE. "This album should make people get up on their feet and out and into life, and we hope that it brings people joy and happiness."
Gushed AJ: "I'm just so proud of these songs."