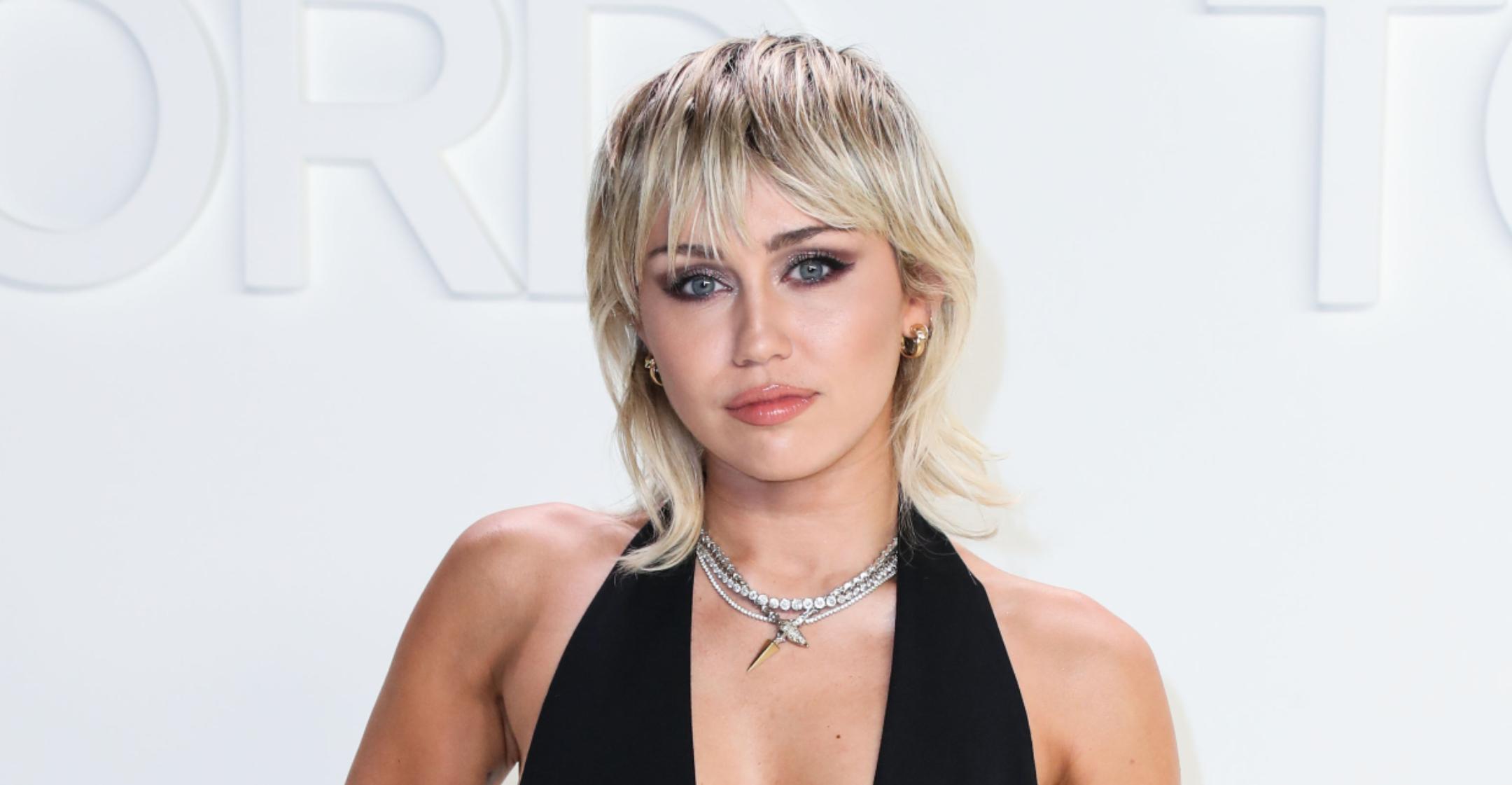 Miley Cyrus Admits 'Hannah Montana' Gave Her An 'Identity Crisis,' But Writing Her Own Music Helped Her 'Evolve'
Though Hannah Montana was a roaring success, Miley Cyrus confessed that starring in the Disney sitcom led to her having "an identity crisis."

The show, which ran from 2006 to 2011, centered on the fictional Miley Stewart, a teenager who tried to live a double life: she was a normal student by day, but whenever she hit the stage in a wig, she was known as popstar Hannah Montana.
Article continues below advertisement
"The concept of the show is that when you're this character, when you have this alter ego, you're valuable. You've got millions of fans, you're the biggest star in the world," she explained on the "Rock This with Allison Hagendorf" podcast. "Then the concept was that when I looked like myself, when I didn't have the wig on anymore, no one cared about me. I wasn't a star anymore."

"That was drilled into my head [that], without being Hannah Montana, no one cares about you," the singer admitted. "That was the concept. I really had to break that."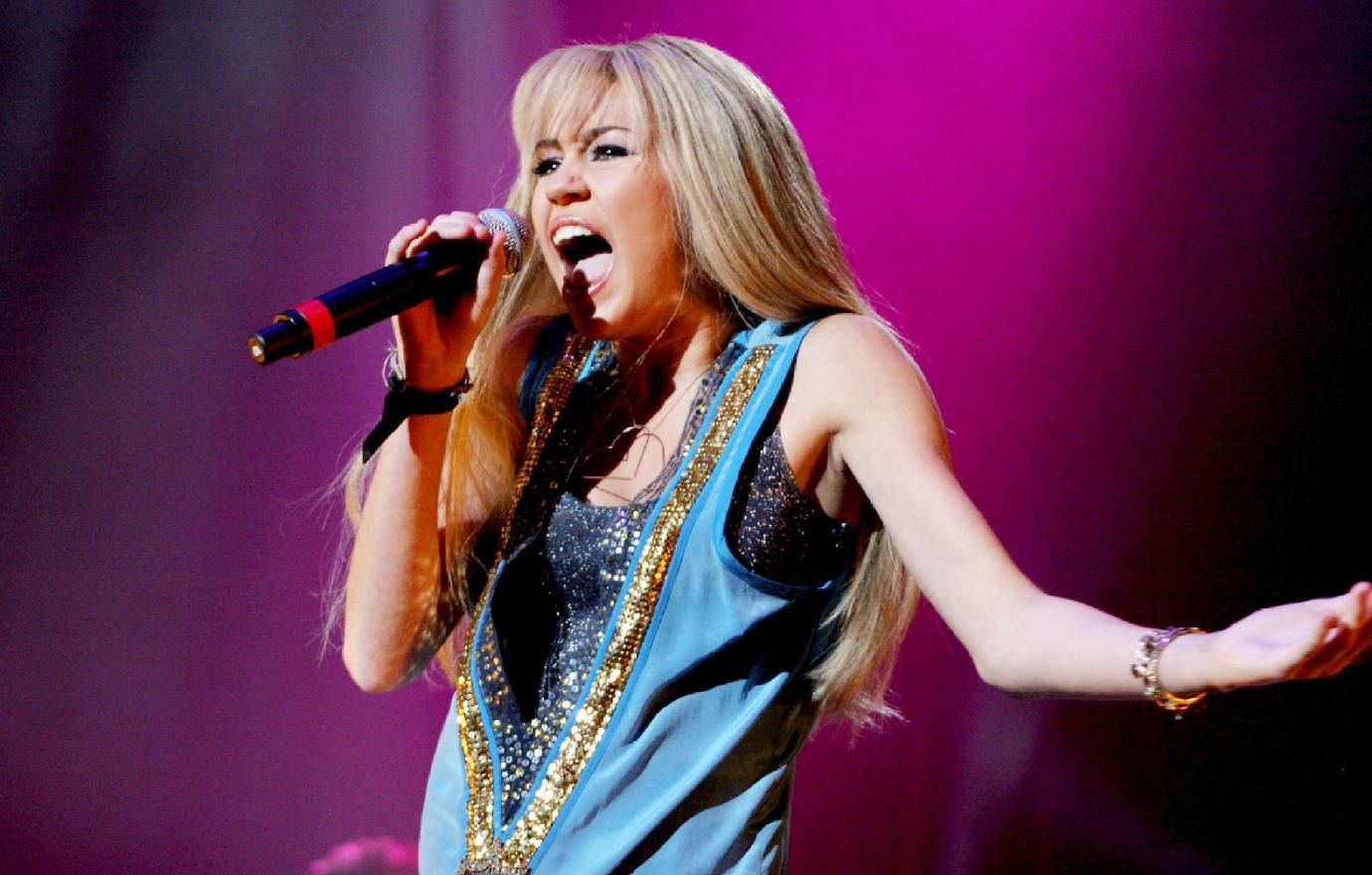 Article continues below advertisement
After she wrapped up the series with 98 episodes and a movie, Cyrus struggled to find her true self.

"I think that's maybe why I almost created a characterized version of myself at times ... I never created a character where it wasn't me, but I was aware of how people saw me and I kind of played into it a little bit," she recalled of the era where she wore skin-baring outfits and made drug references on her 2013 album, Bangerz.
"Like, when I noticed that people gave a s**t that I would stick my tongue out, when they told me, 'Stop sticking your f**king tongue out,' I would do it more..." she revealed. "When people are pissed, that means they care, so that makes you want to do it, too."

A few years later, the "Midnight Sky" crooner released Miley Cyrus & Her Dead Petz, which she named as her "favorite record."
Article continues below advertisement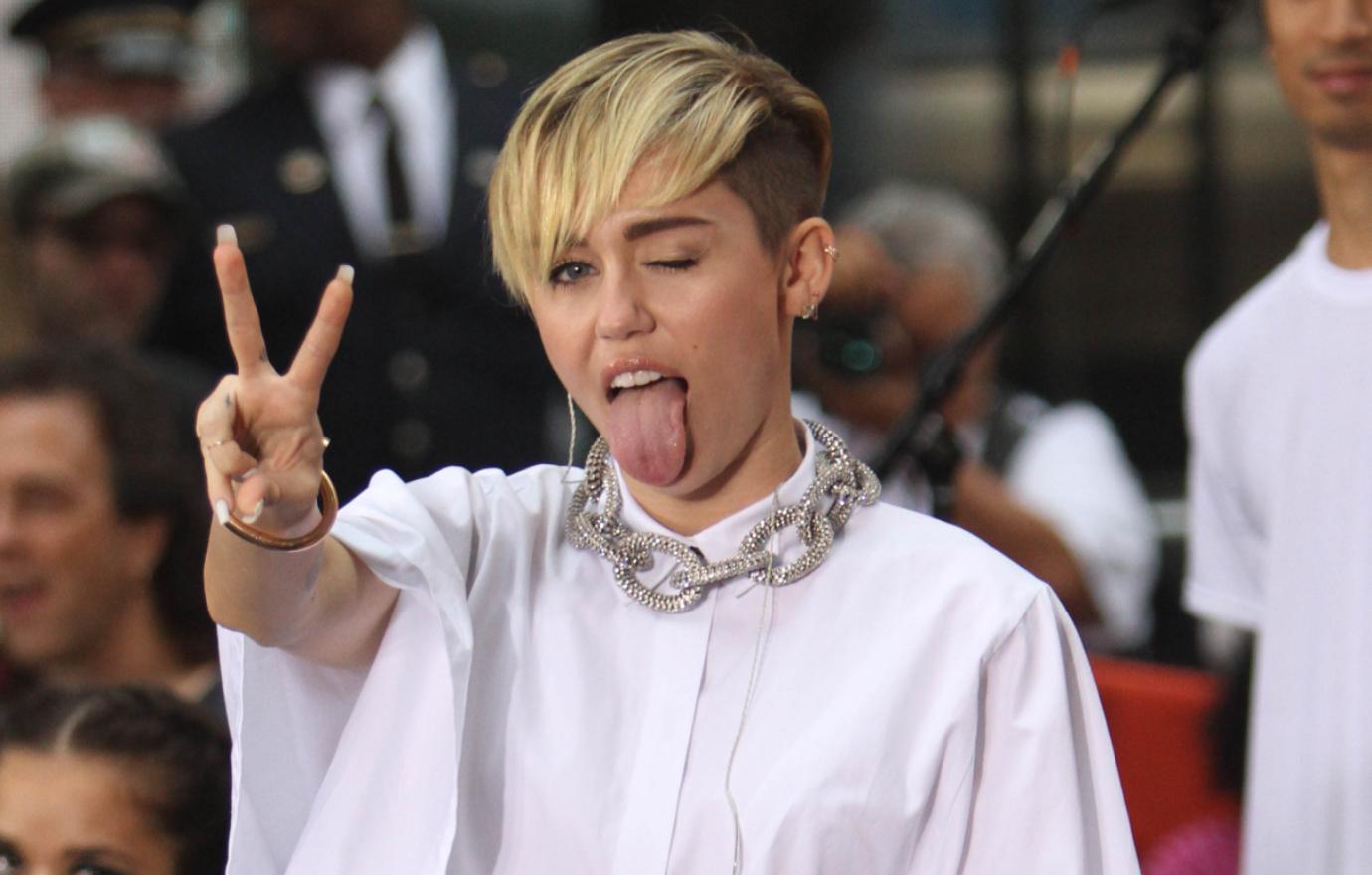 "It was me in my garage producing and writing my own lyrics. That's when I kind of started really developing, I feel like, as the artist that I am now..." she shared. "I was just really finding myself super rapidly and just evolving, almost. I had growing pains constantly."

The Black Mirror star acknowledged that she doesn't love her 2017 disc, Younger Now, since she worked on it solo, revealing she wasn't in a collaborative headspace at the time. "That's kind of when you stop growing, when you stop surrounding yourself, and you stop collaborating, and you stop learning," she explained.
By 2020, Cyrus made it a mission to surround herself with "other great songwriters and producers" while recording Plastic Hearts.
"Now I feel like Plastic Hearts is almost ... an accumulation of everything that I've ever been into one record," she concluded. "I feel like it's kind of almost like a collage of everything I've been."